Like reading the White Mountain Report every week? Why not get it delivered to your e-mailbox every Thursday? All you have to do is subscribe. It's fast, painless, and best of all it doesn't cost you a dime!
CLICK HERE...
May 27, 2004
Hi Folks,
I don't know about you, but I get onto a roll with exercise. You start getting out every day doing something - riding the bike, climbing, hiking or the like - and you start feeling really good about yourself. You get proud about the progress you're making, whether it's with the grade of the climbs, length of your rides or the time it takes to hike around the cliff. And then whammo, the weather changes! 5-6 consecutive days of rain and it's hard to get motivated to do anything, much less to get outside and exercise. Now you find that all that good work goes to all to hell in a handbasket.
Right now I feel like I'm almost back at ground-zero. I'm not really at ground-zero of course, but it feels that way. It's just that much harder to get motivated again. The exercise momentum-train is just so much easier to ride when you're on it all the time. Your gear is out and ready to go all the time, your mind is in the right place and you just do it, whether for 20 minutes or 5 hours. You are in the groove, and it's a solid feeling.
Of course when the weather is like it has been recently, it's hard to get off your duff and out the door. That said, there's a certain point - and I reached it mid-Tuesday afternoon - when the cabin fever takes over and you simply have NO CHOICE but to get out and DO SOMETHING. For me it was the need for some serious aerobic stimulation in the worst way! So, I drug the road bike out of the garage and lumbered off down West Side Road. The initial couple of miles weren't much fun, but by the time I got to the intersection of West Side and 302, all was well in the land of Hospers. In spite of a persistent and obnoxious drizzle, I warmed up and got into it, and amazingly enough when I got back to the house I was actually disappointed it was over.
There were braver folken who went out climbing between downpours over the weekend. I looked out several times on Saturday and Sunday and was surprised to see occasional parties on the cliffs. Here are a couple of pix from Scott Conchieri taken on Sunday. Be sure to check out the water dripping off the triangular roof and the totally wet face as well! Kudos to "Ironman" (Steve) Bartlet for getting out there in those conditions. The leader on the crux of Thin Air is the dean of local guides, George Hurley. I've seen George cruise Pine Tree Eliminate in the pouring rain, so it's doubtful that the dank and dismal conditions had any real effect on him. Gotta wonder about that client tho. <grin>
I also spotted several local guides in the rain with clients in tow over the past couple of days, so there must be a few places where it's dry enough to get out for some fun. Fortunately things have cleared a bit today, Thursday, and with any luck I'll get in a bit of climbing this afternoon before the next wave of showers come through.
If you are traveling over the long Memorial Day weekend, please be careful & drive safe. The weather report is for a pretty good one, so I hope to see you all out there on the rock.
Web Links:
Here's an interesting web site I came across the other day.
It's a very neat idea and cool use of the technology. Along these lines, I'm looking for some new and interesting climbing links that I haven't seen before. If you have any that you're come across, please send them along. I'll have a look-see and put together a dozen or so and post them in a future Report. I'm looking for new and different or useful sites that aren't the same old ones that everyone knows about already. Drop me an email with your suggestions to al@neclimbs.com.
More Everest Happenings:
Sherpa climbs Everest in new record of 8 hours, 10 minutes May 23, 2004
BY BINAJ GURUBACHARYA
KATMANDU, Nepal -- Ace Sherpa guide Pemba Dorjee scaled Mt. Everest in a record 8 hours and 10 minutes Friday, beating the previous mark by more than 2-1/2 hours, Nepal's Mountaineering Department said.
http://www.suntimes.com/output/news/cst-nws-climb23.html

S. Korean Woman Climber Conquers Mt. Everest in Solo Attempt
SEOUL, May 23 (Yonhap) -- A South Korean woman mountaineer has succeeded in climbing Mt. Everest alone, becoming the first Korean woman alpinist to do so, a domestic sponsor company said Sunday. Oh Eun-seon, 38, scaled the world's highest 8,848-meter peak at 2:15 p.m. local time on Thursday after an 11-hour climb from a 8,300-meter camp via a northeast route, Youngone Corp. said.
---
American Alpine Club Basecamp 2004

Saturday, June 12th, 2004, 5:00p
Nancy Savickas' Refuge Alpiniste
17 Bridge Street, Albany, NH
(617) 285-0517 (cell)

Slide Show - You do it! Bring five of your best slides
Bring your fly rod; stream in yard
Raffle!

-o0| Snacks, soda, corn-on-cob |0o-
BYOB and something for the grille
Old timers, families, & kids welcome

For details and directions click here.

Bill Atkinson, chair
Nancy Savickas, vice chair





Up on one of the Mount Washington Valley's finest crags and want to know what that climb you're looking at is? Or maybe you're on your way up from Boston and want to check out the Ice Report for your upcoming weekend plans. Or more likely, you're at work just want to daydream about your next adventure. Well if you have a smart phone handy, you can get to NEClimbs from anywhere you have cell service. While it doesn't offer every single feature of the site and it's not an "app", in mobile form, it does do a whole lot and is very useful. Here is the live link to the mobile version of NEClimbs:

http://www.neclimbs.com/mobile

Check it out and if you have issues on your specific phone, please feel free to let me know.


Join us and LIKE us on Facebook. I'll try and post some interesting pix every Thursday and the latest Ice Report in the season, tho certainly not the whole Report. Here's where you can check it out:

http://www.facebook.com/NEClimbs/



Have fun and climb safe,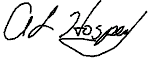 Al Hospers
The White Mountain Report
North Conway, New Hampshire
---
If you got the f****n' spirit you rock, if you don't.....you're a sport climber
Leonard Coyne