Like reading the White Mountain Report every week? Why not get it delivered to your e-mailbox every Thursday? All you have to do is subscribe. It's fast, painless, and best of all it doesn't cost you a dime!
CLICK HERE...

December 30, 2005

Hi Folks,

Well we're back from our annual week in Philadelphia for Xmas, doing the in-law and big-city thang. We had a great time and hope you did as well. It was surprising just how relaxing it can be in the city, away from all the stuff that you HAVE to do at home. That said the return ride on Monday was the "trip from hell." 10 1/2 hours in the car alternating between pouring rain, standstill traffic, snow, sleet and freezing rain. Certainly not he way I personally would like to spend the day after Xmas! On top of that I had to play at the Wildcat on Tuesday, climb on Wednesday, guide on Thursday, and play Friday & Saturday at the Parka. No wonder Philly seemed relaxing!

The ride down on the previous Wednesday was a piece of cake. It was a cold day, low 20's, and I was really quite surprised by just how much ice I saw almost everywhere I looked. All the way down into New Jersey there was ice alongside the road. If I'd taken my gear with me, and the wife probably would have had a fit if I had packed it, I would have stopped & checked some of it out. There were some monster pillars in Massachusetts on 495 and more on 84 in Connecticut. Mountain Man had posted some great shots of Pennsylvania ice on the Gallery last week. I hardly believed my eyes when I saw them, but from the ride down I changed my mind.

Of course all that had changed by the time we headed back north. Even the places where the ice was biggest it was reduces to a mere shadow of itself. It was very disappointing. It also made me very nervous about what I was coming back to. I had been checking the weather conditions regularly and was very disturbed to see the amount of precipitation that came down - almost 1/2 inch on Sunday and 1 1/2 inches on Monday! I fully expected that most of the ice around here would have been gone. I was pleasantly surprised that was not the case. It did thin things out a bit, but not too terrible. I think that this is because temps dropped on Monday afternoon and stayed down on Tuesday and much of the day on Wednesday. Hopefully this upcoming event won't have too much of an effect. We'll keep our fingers crossed.

Below are links to a few pix from Wednesday's fun. Note that the last 2 are by Eric McCallister. Nice shots Eric. He posted these and some others in the Gallery so check 'em out.

Chia
Dropline
Numbered Gullies, Crawford Notch
Dracula
Pegasus






It's been a wonderful ice season, but Spring is officially here folks. Thus the sun is strong so it's warm during the day, but it's cold at night. And of course that means that climbs in the full sun are crap, but anything in the shade can still be good and maybe even building a bit. Sure, Standard Route is still massive, but the ice isn't all that good IMO. I was up there today and thought the ice above the cave was punky! Climbs in the reflector oven that is the Amphitheater are a mess now and honestly in my mind it's not a smart place to be. We're entering a time when the best climbing will be up high in the Ravine. And of course the longer days make it a great time to be up there. From here on out I'm only going to be posting pictures of things I think are in climbable shape, and that's a dwindling supply.
Huntington Ravine
IN mostly
Repentance
OUT
Standard Route
climbable, but getting punky
Dracula
IN - bring your snorkle


Thanks to the folks who are contributing to the new Gallery. I really appreciate your postings. It's really easy to put up your latest & greatest shots. Good ones from the weekend's exploits or from your road trip. Share your climbing related shots with the community.

Just a quick wish to all of you for a healthy, prosperous and happy new year. I appreciate all of you and wish you all the best. FWIW here's my New Year's Resolutions for '06 -

1) climb more
2) climb more
3) climb more


Should Alud....


Up on one of the Mount Washington Valley's finest crags and want to know what that climb you're looking at is? Or maybe you're on your way up from Boston and want to check out the Ice Report for your upcoming weekend plans. Or more likely, you're at work just want to daydream about your next adventure. Well if you have a smart phone handy, you can get to NEClimbs from anywhere you have cell service. While it doesn't offer every single feature of the site and it's not an "app", in mobile form, it does do a whole lot and is very useful. Here is the live link to the mobile version of NEClimbs:

http://www.neclimbs.com/mobile

Check it out and if you have issues on your specific phone, please feel free to let me know.


Join us and LIKE us on Facebook. I'll try and post some interesting pix every Thursday and the latest Ice Report in the season, tho certainly not the whole Report. Here's where you can check it out:

http://www.facebook.com/NEClimbs/



Have fun and climb safe,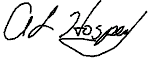 Al Hospers
The White Mountain Report
North Conway, New Hampshire
---
You can grunt and heave, sweat and strain, wear yourself out, and unless you simply forget about it and step up, you won't even get off the ground."
Mike Borghoff