Like reading the White Mountain Report every week? Why not get it delivered to your e-mailbox every Thursday? All you have to do is subscribe. It's fast, painless, and best of all it doesn't cost you a dime!
CLICK HERE...

January 26, 2006

Hi Folks,

This is a quick one this week. I left the house this morning under bluebird skies and headed up the Notch fully expecting to see mediocre ice conditions. Just about at the Bartlett C-country Ski area it started snowing. By the time I got to Frankenstein it was all huge flakes & pretty much full-on conditions. As usual I took a shot of the Fang area and there was basically nothing left up there. Pretty depressing!

I was very surprised that at 9:30 AM I was the only person in the parking lot so I grabbed my pack & headed down the tracks. The Amphitheater looked as expected, mostly devastation! However on the other side of the trestle I was very surprised to see the mixed in the cut were all basically in, as well as the slab. That was a good omen. Not surprisingly I could see ice up in the Walk/Way In The Forest area, but Waterfall looked pretty poor. There was a large open rock area in the lower section and the top out had rock showing as well. Standard, on the other hand, looked very good. It had built up substantially since last weekend.

It had been a while since I'd run up Standard by myself, so that was a real treat, in spite of an annoying crust on top of the entire first pitch. There were lots of interesting runnels that had formed up on the right side and it looked as if many options were available. Unfortunately the very top had open rock and running water, so I wished I'd taken a line over in the trees above Standard Left instead. I sat around for about 15 minutes at the very top, eating a bar and enjoying the silence and the snow.

I was blown away that the Hanging Garden area was still standing. While it still wasn't what I would call IN, it's very close. Still there are some very interesting lines between The Garden & Dracula that look as if they would be good fun. Dracula looked much better than on Monday, both sides, and the start of Machine had come in again. If the curtain at the top fills in again it will be in good shape. The Last Exit pillar and curtain have formed and it looked thin, but doable. Dropline has hung in there and looks doable as well. While I did ride up in to the Notch, it was hard to see the climbs on WIllard because of the blowing snow. There is ice up there, but I would think that Cinema is still to thin to be done. Elephant Head looks good and there are cool variations to its right.

All in all I would say that we have really dodged the bullet and the ice is still happening. If we don't get another warm spell or rain we will be good to go for the weekend. Here's a few interesting pix.

Fang area
Hanging Garden
Standard top right
Standard very top
Repentance & Remission
Unicorn on Cathedral



It's been a wonderful ice season, but Spring is officially here folks. Thus the sun is strong so it's warm during the day, but it's cold at night. And of course that means that climbs in the full sun are crap, but anything in the shade can still be good and maybe even building a bit. Sure, Standard Route is still massive, but the ice isn't all that good IMO. I was up there today and thought the ice above the cave was punky! Climbs in the reflector oven that is the Amphitheater are a mess now and honestly in my mind it's not a smart place to be. We're entering a time when the best climbing will be up high in the Ravine. And of course the longer days make it a great time to be up there. From here on out I'm only going to be posting pictures of things I think are in climbable shape, and that's a dwindling supply.
Huntington Ravine
IN mostly
Repentance
OUT
Standard Route
climbable, but getting punky
Dracula
IN - bring your snorkle


Local IMCS guides Freddie Wilkinson and Dave Scharratt did a new route on Cerro Innominata. Word has it that it's destined to be a classic line. The route is 2,000' of steep splitter cracks going at sustained 5.11 with 2 pitches of 5.12, and it went all free!

As someone put it; "Yet again - two more unknown, modest, and incredibly talented New Hampshire based climbers, doing what they do for love, not glory."

Great Job Guys!!!!


In case you hadn't heard, there has been a recall on fairly recently produced cams. If you use Aliens, and who doesn't these days, you should check out this link for the details.

http://aliencamsbycch.com/recall/


Jeff Campbell, an ice climber and an EMT in Pennsylvania heard about the Lake Willoughby rescue cache project and volunteered to donate some supplies. This was very generous of him and is much appreciated.


Up on one of the Mount Washington Valley's finest crags and want to know what that climb you're looking at is? Or maybe you're on your way up from Boston and want to check out the Ice Report for your upcoming weekend plans. Or more likely, you're at work just want to daydream about your next adventure. Well if you have a smart phone handy, you can get to NEClimbs from anywhere you have cell service. While it doesn't offer every single feature of the site and it's not an "app", in mobile form, it does do a whole lot and is very useful. Here is the live link to the mobile version of NEClimbs:

http://www.neclimbs.com/mobile

Check it out and if you have issues on your specific phone, please feel free to let me know.


Join us and LIKE us on Facebook. I'll try and post some interesting pix every Thursday and the latest Ice Report in the season, tho certainly not the whole Report. Here's where you can check it out:

http://www.facebook.com/NEClimbs/



Have fun and climb safe,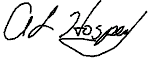 Al Hospers
The White Mountain Report
North Conway, New Hampshire
---
If in normal conditions it is skill, which counts, in such extreme situations, it is the spirit, which saves.
Walter Bonatti