Like reading the White Mountain Report every week? Why not get it delivered to your e-mailbox every Thursday? All you have to do is subscribe. It's fast, painless, and best of all it doesn't cost you a dime!
CLICK HERE...

February 16, 2006

Hi Folks,

Well we've passed yet another milestone in the 2005/2006 ice season, the Mt Washington Ice Festival. Amazingly enough, in spite of 2-4 major thaws and at least 3 day-long rainy spells there was plenty of ice to climb and tons of folks out there doing it. I guided on Saturday and of course I headed for a secluded spot rather than fight the crowds at Frankenstein, but from what I understood there were people all over each other almost everywhere else in the Valley.

Once again there was some talk about not being all that much to climb, but everyone I've spoken to said there was plenty. Although the Amphitheater wasn't in the best of shape, other climbs were simply begging to be done. IMCS sent people around to check on the state-o-the-ice and the reports were surprisingly good. Even places like Champney which had totally fallen into the doldrums with the last rain, were in reasonable shape. If you were up here for the festivities, I most certainly hope that you got your fill.

It's hardly the end of this season, but things are certainly changing. So what do we do for an encore? Well for one thing it's time to start considering the Ravines again. The days have definitely grown longer and there is snow on the trail and fan, making for a lot more pleasant time heading up there. Every year around the end of February I make a few trips up to higher ground and it looks as if it's getting to be that time again.



I am absolutely nuts with stuff going on, so this is short... Check out the GIF of Diagonal coming down. it's 42 degrees and rising here in the Valley at 1pm and it was 35 in the Notch when I took pictures. Predictions are for upper 40's!!!! Anything in the sun is VERY problematic right now. Maybe with the exception of Penguin, Standard and Dracula, but be aware of the top curtains on Standard! There is shaded stuff on Willard, like Hitchcock & the Cleft which will likely be fine. But be sure to protect well.
Huntington Ravine
options, but beware snow
Repentance
NO
Standard Route
IN be aware folks!
Dracula
IN - bring your snorkle

Thieves Make Off With Store's Climbing Wall:
Memphis - Worrying about thieves is nothing new for retail stores, but Outdoors Inc. thought its 2,700-kilogram, nine-metre-tall rock-climbing wall was safe. It wasn't. Someone made off with the $30,000 wall Wednesday morning, but it was recovered Friday at a vacant lot near the Memphis airport. The wall was stolen from a storage lot used by Outdoor Inc., which rents the wall to organizers of outdoors events and festivals. The wall, painted grey to resemble a rock, is dotted with raised handholds for climbers hang on to.

"I don't know what to think," co-owner Lawrence Migliara said. "Why would someone steal that? I just didn't know that wall was that desirable, to take that much of a risk." An employee of the Memphis-Shelby County Airport Authority had seen the wall near the airport earlier, but did not call police until he heard it had been stolen. "I thought it was kind of weird," David Sinclair said. "That's not something you see every day. But I didn't really think much about it until I learned it was stolen."

Police were investigating, but said they had no leads. Why am I not surprised?



Up on one of the Mount Washington Valley's finest crags and want to know what that climb you're looking at is? Or maybe you're on your way up from Boston and want to check out the Ice Report for your upcoming weekend plans. Or more likely, you're at work just want to daydream about your next adventure. Well if you have a smart phone handy, you can get to NEClimbs from anywhere you have cell service. While it doesn't offer every single feature of the site and it's not an "app", in mobile form, it does do a whole lot and is very useful. Here is the live link to the mobile version of NEClimbs:

http://www.neclimbs.com/mobile

Check it out and if you have issues on your specific phone, please feel free to let me know.


Join us and LIKE us on Facebook. I'll try and post some interesting pix every Thursday and the latest Ice Report in the season, tho certainly not the whole Report. Here's where you can check it out:

http://www.facebook.com/NEClimbs/



Have fun and climb safe,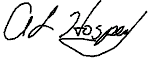 Al Hospers
The White Mountain Report
North Conway, New Hampshire
---
I had the unique experience the next day: placing sixteen bolts in a row. It was just blank and there was no way around. But it was a route worth bolting for, and after a time I began to take an almost perverse joy in it, or at least in doing a good job.
Royal Robbins, Tis-sa-ack ascent