Like reading the White Mountain Report every week? Why not get it delivered to your e-mailbox every Thursday? All you have to do is subscribe. It's fast, painless, and best of all it doesn't cost you a dime!
CLICK HERE...

April 14, 2006

Hi Folks,

Well last week was probably one of the craziest week's I've had in a while. Waaaay too much work to do, too good a weather to stay in the house working on it, and a major calamity in the hacking of 2 of my web sites. Sheesh... It seems as if I am always running behind these days.

After 2 man-days of research and effort, it seems as if NEClimbs is at least moderately secure - for the time being. I add that caveat 'cause there are a lot of very smart people out there who are able and willing to use their skills to do bad things. It's like the email SPAM thing. As fast as the good guys create ways to block SPAM, the bad guys find ways around it. If you are interested at all, apparently someone managed to use a security hole in one of my scripts to upload a file onto the site. Then they called the scripts in their file, allowing them to turn my site into a SPAMBOT ( a SPAM robot). My ISP noticed the massive amount of email traffic going out through my mailserver, notified me and pulled the site offline until I could address the issue. I found the problem and was able to block it somewhat, but it took a couple of days to address the issue in a way that I felt fully comfortable with. What a waste of my time!

Just so you know, there was never any danger to you from these problems. The hacker is just using the site as a way to generate SPAM through my mailserver. He/She/It does NOT have your email address and there was nothing placed on the site to give you a virus or trojan horse. Please be reassured that my ISP and I have checked this out in depth.

Now back to climbing-related issues, already in progress...


Most of the ice in the darker areas is gone. Not all tho. If you insist on climbing at the North End of Cathedral, I urge you to wear a helmet even while you are hanging around at the base. As of a couple of days ago there was still some ice up on the Unicorn Ledge. If you just wander around in the woods you will see occasional snow and ice around. As of yesterday there was still a surprising amount of ice in the shade at the base of the Saco Crag off West Side Road. Imagine what there is in the woods directly above Beginner's Route on Whitehorse! Last year a young local guide was on Short Order in the Spring when a chunk came down from way above, shattered him and his girlfriend with many small to medium pieces and almost broke his hand. Look carefully above you and at least wear a helmet!


All the weather reports talked about showers this morning. Unfortunately that was not the case here in the Valley. Tho it got cloudy & there was a little spitting of rain, it was insignificant and by no means what we need right now. With a fairly low snowfall overall, multiple thaws over the course of the winter and effectively no rain so far, 2006 is already one of the driest Springs on record. Everything up here is like a tinderbox waiting to catch a spark. All over New Hampshire there have been brush fires, keeping our regional firefighters busy. If you are up here camping, please make sure that your fires are inside approved fire rings or use a camp stove. If you are a smoker, please make sure your cigarettes are totally out before you throw them away.

A few years ago we had a fire up in the Moats behind Cathedral Ledge. It filled the entire Valley with smoke and took a crew of firefighters several days to put out. All of the homeowners on this side of the Saco were very concerned about what could happen if it really took off and nobody wants a forest fire to sweep across the cliffs. It could happen, and it would be a disaster for all concerned.


Chris Martin sent me the following - "The Saco District of the White Mtn NF is posting Painted Walls temporarily closed to climbing through August 1. Nearby Rainbow Slabs remains open and is not affected by this closure." I will keep updating the Peregrine Closure Update 2006 thread in the Rock Climbing section in the NEClimbs forum as I get new info.


As of yesterday Passaconaway, Bear Notch and Hurricane Mountain Roads were all still closed. From a cycling standpoint all are passable, I rode the Kanc, Passaconaway and Bear Notch on Wednesday. It's hard to tell when these will be opened, but Passaconaway should be soon. There is still some snow on Bear Notch and even more on Hurricane Mountain.

Road work will be going on all summer on Main Street in North Conway. They are tearing up the road and sidewalks to put in new sewer and water lines and at times passage will be restricted to a single lane of traffic. You can avoid a lot of this by using West Side Road or the North South Local Road to get around. Of course our favorite retailers and climbing schools at IME and EMS will be open throughout this process. As on-street parking will likely be unavailable, use the lots behind Saco Bound a few doors North of IME or the large lot off River Road behind EMS. No doubt this will be an inconvenience for all of us, but imagine if you were a retailer!

While I was riding my bike up the Kanc on Wednesday I saw a survey crew about 2 miles north of the Covered Bridge and Passaconaway Road. I stopped for a few minutes and chatted with the crew chief. He indicated that this section was scheduled to be repaved this summer. They would complete their survey this week and then the job would go out to bid. He expected work to start no later than the end of May and continue through the Fall. If this is anything like last summer, plan for delays!





It's been a wonderful ice season, but Spring is officially here folks. Thus the sun is strong so it's warm during the day, but it's cold at night. And of course that means that climbs in the full sun are crap, but anything in the shade can still be good and maybe even building a bit. Sure, Standard Route is still massive, but the ice isn't all that good IMO. I was up there today and thought the ice above the cave was punky! Climbs in the reflector oven that is the Amphitheater are a mess now and honestly in my mind it's not a smart place to be. We're entering a time when the best climbing will be up high in the Ravine. And of course the longer days make it a great time to be up there. From here on out I'm only going to be posting pictures of things I think are in climbable shape, and that's a dwindling supply.
Huntington Ravine
IN mostly
Repentance
OUT
Standard Route
climbable, but getting punky
Dracula
IN - bring your snorkle


Patagonia is hosting a slide show by American Alpine Club Literary Board member and Kraus biographer, Susan E.B. Schwartz. It features rare and historical images of Gunks pioneer Hans Kraus.

This event is free. Light refreshments will be served. For more information, phone Patagonia at 617-424-1776. Use link below for directions to the store:

Patagonia



Up on one of the Mount Washington Valley's finest crags and want to know what that climb you're looking at is? Or maybe you're on your way up from Boston and want to check out the Ice Report for your upcoming weekend plans. Or more likely, you're at work just want to daydream about your next adventure. Well if you have a smart phone handy, you can get to NEClimbs from anywhere you have cell service. While it doesn't offer every single feature of the site and it's not an "app", in mobile form, it does do a whole lot and is very useful. Here is the live link to the mobile version of NEClimbs:

http://www.neclimbs.com/mobile

Check it out and if you have issues on your specific phone, please feel free to let me know.


Join us and LIKE us on Facebook. I'll try and post some interesting pix every Thursday and the latest Ice Report in the season, tho certainly not the whole Report. Here's where you can check it out:

http://www.facebook.com/NEClimbs/



Have fun and climb safe,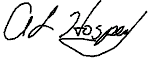 Al Hospers
The White Mountain Report
North Conway, New Hampshire
---
009 had a crux dyno on it that will, by its very nature, eliminate 98% of the old ice climbers.
Stevie Haston