Like reading the White Mountain Report every week? Why not get it delivered to your e-mailbox every Thursday? All you have to do is subscribe. It's fast, painless, and best of all it doesn't cost you a dime!
CLICK HERE...

May 11, 2006

Hi Folks,

Some of you may remember me mentioning my friend, climbing and cycling companion Jim Gagne. Well as some of you know, Jim is in Nepal making his attempt on the final peak in his quest for the elusive Seventh Summit. I've known Jim for 5 or 6 years. I'm not even sure how we hooked up together. It probably was because of his reaching out and contacting me, as I have a tendency to be a little on the reclusive side. But once the connection was made it was a fast one.

As an paramedic, firefighter and RN working in Manchester and living in Ashland we don't get together all that often, but every few months the phone or doorbell would ring and it would be Jim, his always enthusiastic and upbeat voice saying he was up for the day and could we get out and do something. It could be climbing, cycling or going for a quick hike but whatever we did it was always done with great energy and joy.

I remember about 5 years ago when he convinced me that I could ride my 15+ year old Fuji SP12 bike with him and his companion Michelle up the Kanc and all the way over to Lincoln. I was skeptical, but he assured me that he would never drop me and they didn't. It was a great adventure and one that totally revitalized my interest in cycling and that persists to this day. Another time we went up to Huntington to grab a gully and decided on the spur of the moment, on an amazingly beautiful day, to bag the summit. It couldn't have been any better. A casual mention one Spring that "someday" I'd like to do a Presi Traverse, and before I knew it we were out there, me carrying a 60 pound pack and JIm with one weighing about 100! He brought 2 stoves and a CD player & radio just for fun. We had two beautiful days that bookended a brutally stormy day that forced us to hunker down in the Dungeon at Lake Of The Clouds hut. It was a trip the memory of which I'll always treasure.

On all of these adventures, and numerous others, Jim's smile shined like a beacon of positive energy. 87 mile bike rides, Moat traverses, rock and ice climbs are all a part of the rich fabric that he has woven for his life. Now he is trying for the ultimate prize, Everest. While arguably not that technical, it's inarguably incredibly difficult. Jim is with the International Mountain Guides expedition attempting to summit from the South side. He is one of 3 members without a personal Sherpa. I've been following his progress through postings on the IMG site, through another site updated daily by team members Paul and Fiona Adler and through emails from his partner Michelle Pirot.

Current word is that there was a problem with another team member who was climbing with him on the way up to Camp 3. As I understand it Jim helped this member descend, and in the process he exhausted himself. This not at all surprising. There is still plenty of time for JIm to recoup and make his summit bid. I feel as if there is anyone who can manage it, it's Jim. I think about him all the time & send him my positive energy. I hope that you will do the same. If you want to follow along, check out these links. The one for Paul and Fiona allow you to actually post messages to them and read ones that have been posted. Check it out.

Paul & Fiona Adler
International Mountain Guides





It's been a wonderful ice season, but Spring is officially here folks. Thus the sun is strong so it's warm during the day, but it's cold at night. And of course that means that climbs in the full sun are crap, but anything in the shade can still be good and maybe even building a bit. Sure, Standard Route is still massive, but the ice isn't all that good IMO. I was up there today and thought the ice above the cave was punky! Climbs in the reflector oven that is the Amphitheater are a mess now and honestly in my mind it's not a smart place to be. We're entering a time when the best climbing will be up high in the Ravine. And of course the longer days make it a great time to be up there. From here on out I'm only going to be posting pictures of things I think are in climbable shape, and that's a dwindling supply.
Huntington Ravine
IN mostly
Repentance
OUT
Standard Route
climbable, but getting punky
Dracula
IN - bring your snorkle


After 28 years Pam and Marty Sweeney, owners of the Tavern, have finally called it quits and sold it to a local group. This last Tuesday's Hoot Night was the end of an era started by Valley guitarist and singer Rod McKenzie long before I came to town. I was fortunate to be the MC for the final night's festivities, and it was an uplifting evening of music & friendship. There were so many people that it was almost impossible to get from one end of the bar to the other.

While there were many patrons, there were also an amazing number of musicians in the house. Thom Perkins, Jami Johnson, Pudge, Pete Bettencourt, John Sarty, Pinkerton, Josh, Bear, Carl Iacozilli, Steve Tucci and many more. The rotation of great musicians interacting with each other made for a fantastic scene. There were numerous stellar musical moments on Tuesday. For me personally they included a brushes and acoustic guitar version of the Hendrix classic, Up From The Skies, with drummer Pudge and an amazing bass & drum duet late in the evening with the two of us on another early Jimi tune, 3rd Stone From The Sun. It almost makes me feel like I can actually play again! Who would have thunk that an audience in a little hole in the wall club in North Conway, New Hampshire would appreciate something so esoteric as a bass and drum duet? Just goes to show...

While I've only been doing Hoot Night for a couple of years, I feel as if I've been there forever. I started playing acoustic guitar and singing when I was in high school in 1964. Coming full circle back to singing and playing on the Yamaha FG-180 guitar I bought for $100 in 1967 has been a most wonderful experience. The Wildcat is a mashup of every gig & club I've played in over 40 years of making music and playing there has brought me back to my roots and to what I love about playing. It's about reaching out and connecting with other musicians and with the audience. There is something about it that experience that is not available anywhere else.

That search for that perfect shuffle, deep into the blues with acoustic guitar master Thom Perkins; bass and drum jams that take things to another always musical level, or playing classic blues and rock tunes with Jeremy Dean and Pete Bettencourt or backing anyone who has the nerve and desire to get up on the stage and take the risk that is performing in front of a live audience.

I have no idea where these next months will be taking Hoot Night, music in the Valley or me. We'll just have to see. However, I do know that I'm going to try my best to find a way to keep making it happen. Like great sex, it just feels too good to stop.


Up on one of the Mount Washington Valley's finest crags and want to know what that climb you're looking at is? Or maybe you're on your way up from Boston and want to check out the Ice Report for your upcoming weekend plans. Or more likely, you're at work just want to daydream about your next adventure. Well if you have a smart phone handy, you can get to NEClimbs from anywhere you have cell service. While it doesn't offer every single feature of the site and it's not an "app", in mobile form, it does do a whole lot and is very useful. Here is the live link to the mobile version of NEClimbs:

http://www.neclimbs.com/mobile

Check it out and if you have issues on your specific phone, please feel free to let me know.


Join us and LIKE us on Facebook. I'll try and post some interesting pix every Thursday and the latest Ice Report in the season, tho certainly not the whole Report. Here's where you can check it out:

http://www.facebook.com/NEClimbs/



Have fun and climb safe,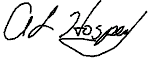 Al Hospers
The White Mountain Report
North Conway, New Hampshire
---
Don't fall now or we'll both go.
Layton Kor