Like reading the White Mountain Report every week? Why not get it delivered to your e-mailbox every Thursday? All you have to do is subscribe. It's fast, painless, and best of all it doesn't cost you a dime!
CLICK HERE...

August 3, 2006

Hi Folks,

There was a time, and not all that long ago I might add, when road trips were a real part of my life. The wifey and I would take of at least twice a year to interesting and entertaining climbing areas. Over several years we went to Yosemite, Red Rocks, Mt. Lemon and Cochise. We'd try and time these excursions when the climbing in New England wasn't all that good. Either during Mud Season or early Spring. The way things have been this summer it would seem that if I was going on a road trip it would have to be for the entire summer.

One of the things I used to like about road trips was that I would read. Not that I don't read at home, I do, but it's different. There is always a lot of stuff going on & I get interrupted a lot. Reading on the plane is great 'cause there are hours of basically nothing going on & I can focus. So in Logan airport on my way to France I was poking around in the bookstore, looking for something to read but nothing looked very appetizing, Then I spotted this thick paperback by Michael Cricton, State Of Fear. Perfect. Basically a scientific thriller that has a lot of stuff in it about environmental issues. In typical Cricton style it's set in the present and loaded with science and references to things that are taking place all around us.

I don't know what to make of the summer of "ought six". It will likely be known as the one when it was either hot or rainy or both. I've made some jokes over the past year or so about Global Warming, and who knows, maybe that really has something to do with it. I'm not a scientist. I know a lot of people believe that global warming is responsible for many of the environmental catastrophes that we are seeing these days - everything from Katrina to melting glaciers in France and diminishing polar ice caps. From the way it is portrayed in the media, it really sounds like we are in the beginning, middle or end of a major event. At least that is how it sounds.

Cricton's book throws some water on the global warming theory and apparently it's been a pretty controversial book. He does document his conclusions pretty extensively, and from what I can see they are surprisingly good. I went to his web site for some more info & in the process checked out the Forum. The topic for State Of Fear book was closed, even tho it's his latest book. Apparently the rhetoric got a little too heated & they shut it off for a while. That said I found some very interesting transcripts of his speeches that talks about many of these issues. They are most certainly entertaining and will make you think about these issues.

All this kind of ties in with another book I am currently reading, What Liberal Media by Eric Alterman. While mainly about how the media does NOT have a liberal bias, as is so often touted by conservatives, it serves to point out how the media can control public opinion. It dovetails nicely with Cricton's book. While I don't agree with all of either book, at least they make me think about all this stuff & that is good enough.

So I guess my point here is that I need to take more road trips and vacations so I have more time to read so I will think more about all this stuff. Not to mention so I'll climb & ride and generally enjoy my life a whole heck of a lot more.

Oh yeah, if you are interested in any of this stuff here are some links.

Cricton's site
What Liberal Media



It's been a wonderful ice season, but Spring is officially here folks. Thus the sun is strong so it's warm during the day, but it's cold at night. And of course that means that climbs in the full sun are crap, but anything in the shade can still be good and maybe even building a bit. Sure, Standard Route is still massive, but the ice isn't all that good IMO. I was up there today and thought the ice above the cave was punky! Climbs in the reflector oven that is the Amphitheater are a mess now and honestly in my mind it's not a smart place to be. We're entering a time when the best climbing will be up high in the Ravine. And of course the longer days make it a great time to be up there. From here on out I'm only going to be posting pictures of things I think are in climbable shape, and that's a dwindling supply.
Huntington Ravine
IN mostly
Repentance
OUT
Standard Route
climbable, but getting punky
Dracula
IN - bring your snorkle


New Hampshire resident Jim Gagne recently returned from summiting Mt. Everest and in the process completing his life goal of climbing the highest summits on all 7 continents. Jim is the first New Hampshire native to summit Everest. He will be doing a Live Photo/Video Presentation & Discussion on Saturday, August 12th. It will be held at the Cranmore Mountain Resort's 10th Mountain Pavillion. There will be a social Hour from 7-8 and the presentation is from 8-9:15. Adults are $10 and students $5.

For more information contact Rick Wilcox at International Mountain Equipment. 603-356-7013. All proceeds help defer Jim's expedition costs. Wondering about other shows, check Jim's web site here:

Jim Gagne site


Join us for our 7th Annual Sterling Rope Women's Climbing Weekend in North Conway, New Hampshire on September 16 - 17. Instruction and climbing to be conducted by athletes from the Sterling Rope's Climbing Team, Julie Seyfert-Lillis, Lisa Hathaway, Claudia Beland, as well as top local female climbers and guides. Registration deadline is September 1, 2006 – space is limited, so don't wait!

Registration: Meet at International Mountain Equipment (IME) on Main Street in N. Conway at 8 a.m. Download registration form, waiver, and schedule of events at

www.sterlingrope.com

BBQ/Party: Saturday, September 16th at Ragged Mt. Equipment – Great food, entertainment, and prizes!

Cost: $75.00 for one day or $125.00 for 2 days – includes instruction, all equipment, gear, raffles, entertainment, and food

If you have any questions, please contact Sonya Becker at 800-788-7673 ext. 16 or sonya@sterlingrope.com


Up on one of the Mount Washington Valley's finest crags and want to know what that climb you're looking at is? Or maybe you're on your way up from Boston and want to check out the Ice Report for your upcoming weekend plans. Or more likely, you're at work just want to daydream about your next adventure. Well if you have a smart phone handy, you can get to NEClimbs from anywhere you have cell service. While it doesn't offer every single feature of the site and it's not an "app", in mobile form, it does do a whole lot and is very useful. Here is the live link to the mobile version of NEClimbs:

http://www.neclimbs.com/mobile

Check it out and if you have issues on your specific phone, please feel free to let me know.


Join us and LIKE us on Facebook. I'll try and post some interesting pix every Thursday and the latest Ice Report in the season, tho certainly not the whole Report. Here's where you can check it out:

http://www.facebook.com/NEClimbs/



Have fun and climb safe,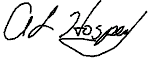 Al Hospers
The White Mountain Report
North Conway, New Hampshire
---
Well, you don't see that every day.
Bev Johnson to her partner after seeing a body fall off El Cap