Like reading the White Mountain Report every week? Why not get it delivered to your e-mailbox every Thursday? All you have to do is subscribe. It's fast, painless, and best of all it doesn't cost you a dime!
CLICK HERE...

October 5, 2006

Hi Folks,

Almost 4 years ago I purchased my first webcam for the NEClimbs site. At that time it was a big purchase - almost $1,000 for the camera alone. I did my research & there were better ones, but that was all I could justify at the time. Still it was a really cool thing to have a camera that I could point at the Thin Air face of Cathedral & automatically upload the pictures every 5 minutes. People from anywhere could pop in & see whatever was going on. In the summer it was particularly fun 'cause you could actually watch the people climbing. You could see exactly what the every changeable weather was like at the cliff. That made it a very useful tool. Hardly state of the art, it had its limitations but it was neat.

Over the past few years I have often thought about upgrading the camera. A friend who used to work at the MW Observatory showed me a camera that he helped install at a nature preserve in North Carolina. It was a Canon PTZ (point, tilt, zoom) camera. You could program it to swivel around in any direction and zoom in and out at will. It was controlled via the browser and could do many different shots. Very cool! Still I couldn't consider paying almost $3,000 for a webcam.

This summer I decided that enough was enough. I really wanted to get a new cam for the site and again after much research I came across this camera:

New Webcam

It seemed to be popular for ski resorts and the like where the weather got quite cold and could be purchased with a heated dome enclosure. The previous one was in a heated enclosure as well of course. The cool thing was that I could program up to 8 different scenes to be captured by the cam. I could have a wide shot that takes in the whole Thin Air face, a zoomed in shot of the cave on Standard Route, the ice pillar on Diagonal, the Triangular Roof of the Prow, and the crux moves on Reverse Camber. In fact anything I can see from my back yard, I can do a shot of. It has a 26x optical zoom lens that is light years better than my existing Axis camera lens.

So I ordered this beast last week. It will take about a week to get here & a week to program and set up. (Remember I still have another live other than NEClimbs. ) At first I am just going to have a series of images that will be uploaded & each will write over the next. However my ultimate goal is to set things up so some number of images are stored on the server for some period of time. That way I can display sequences of images and people can look at previous days' images. That may not happen immediately, but it is the plan.

When I ordered the camera I sent them a picture of the existing camera, as it is attached to the tree and described in detail how it was to be used. Their technical people suggested a custom mount that will allow the camera to have a up/down tilt range such that it can view from the top of the cliff to the bottom. It will only cost an additional $100 and seems like a no-brainer. This is exciting stuff.

So where is this leading, other than to let you all know of a major upgrade to the NEClimbs web site that you will see in the next couple of weeks? Well of course it is almost time for our annual Fundraiser, which begins next week. The White Mountain Report has been in existence over 7 years, since September 16, 1999. As usual for contributors I'm planning on having some great raffle prizes this year. Stay tuned for the details.



I am absolutely nuts with stuff going on, so this is short... Check out the GIF of Diagonal coming down. it's 42 degrees and rising here in the Valley at 1pm and it was 35 in the Notch when I took pictures. Predictions are for upper 40's!!!! Anything in the sun is VERY problematic right now. Maybe with the exception of Penguin, Standard and Dracula, but be aware of the top curtains on Standard! There is shaded stuff on Willard, like Hitchcock & the Cleft which will likely be fine. But be sure to protect well.
Huntington Ravine
options, but beware snow
Repentance
NO
Standard Route
IN be aware folks!
Dracula
IN - bring your snorkle


Our first photo contest winner and several runners-up have been chosen by our highly esteemed panel of judges. There were some absolutely amazing shots this month and it was difficult for our judges to make their choices. I hope that you have taken the time to have a look for yourself.

First Prize: Whitney Gilman Ridge - Photographer: Kevin Thompson

Second Prize: Ghislain Leroux on the second pitch of Fantasma - Photographer: Bertrand Côté

Third Prize: Nicole Frati on Thin Air - Photographer: Jim Frati

Honorable mention: Knife Edge, Kathadin - Photographer: Dave Lottmann

Best humor: Headed For The Halfmoon Crack - Photographer: Dave Goguen

Mammut and I want to personally thank all of those who participated in September's contest. I hope that you will send in more shots for October. Please take a minute to read the Rules and Submission instructions. A couple of things have changed.


There have been some heated discussions on the NEClimbs Forum lately about the Trad vs Sport ethics. Tom Higgins has wrote a very interesting commentary on the topic for Ascent in the 70's entitled critique and reconciliation piece on the style change, "Tricksters and Traditionalists". He updated his view recently and it's well worth reading as it presents some very interesting observations for both sides.

www.tomhiggins.net

Highly recommended. You will be well rewarded by poking around on the site. Cool articles, good photos, etc.

NOTE - you will probably have to reconstitute the URL above due to the line breaks!


There has been some good discussion on the NEClimbs forum about preserving the Owl's Head Cliff and progress is being made on the effort to acquire the property for the State. A new web site has been set up to help disseminate information about Owl's Head Cliff and its status:

www.owlsheadcliff.org/

Kudos to Tom Richardson for his continuing quest for the preservation of the area. And he doesn't even live over there!!!

***************************************************************************************


45% OFF MSRP

From now through Oct 15th, Lowe Alpine will be offering a 45% off MSRP promotional discount on its 4 new winter-inspired packs. To take advantage of this offer, click on the following link

Lowe Alpine Winter Pack Special

The discount will be taken at checkout, so be sure to enter the discount promo code: LAFWPM1.

***************************


Up on one of the Mount Washington Valley's finest crags and want to know what that climb you're looking at is? Or maybe you're on your way up from Boston and want to check out the Ice Report for your upcoming weekend plans. Or more likely, you're at work just want to daydream about your next adventure. Well if you have a smart phone handy, you can get to NEClimbs from anywhere you have cell service. While it doesn't offer every single feature of the site and it's not an "app", in mobile form, it does do a whole lot and is very useful. Here is the live link to the mobile version of NEClimbs:

http://www.neclimbs.com/mobile

Check it out and if you have issues on your specific phone, please feel free to let me know.


Join us and LIKE us on Facebook. I'll try and post some interesting pix every Thursday and the latest Ice Report in the season, tho certainly not the whole Report. Here's where you can check it out:

http://www.facebook.com/NEClimbs/



Have fun and climb safe,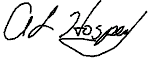 Al Hospers
The White Mountain Report
North Conway, New Hampshire
---
I find that rock climbing is the finest, most healthiest sport in the whole world. It is much healthier than most; look at baseball, where 10,000 sit on their ass to watch a handful of players
John Salathé