Like reading the White Mountain Report every week? Why not get it delivered to your e-mailbox every Thursday? All you have to do is subscribe. It's fast, painless, and best of all it doesn't cost you a dime!
CLICK HERE...

July 26, 2007

Hi Folks,

First off I have to apologize for the lack of White Mountain Reporting in the month of July. As I posted on the web site last week, it is as if life got the upper hand - what with the web site problems, one of my client's sites being "hacked" by a supposedly Moroccan group and just everything else closing in, as summer is want to do. With any kind of luck things will finally relax back into the more laid-back time that I WANT my summer to be. And if you believe that, I have a bridge for sale...

The database failure on NEClimbs was moderately easy to deal with, once I found a suitably recent backup, and fortunately everything on NEClimbs is back to normal with the exception of the Gallery. I hope that will be back in service in the next couple of days. My friend's site has required a complete reinstall and some effort to help him "harden" it against these kinds of attacks. Sometimes it's easy to forget that the Internet is a bit like the old-time Wild West. Anything can and will take place and if someone can take advantage of you they will. SPAM is one thing, but hacking into sites is quite another, and it's hard to see what making a mess of some little guy's personal site can buy you. [sigh]

While the cliffs are certainly seeing some good use now that the weather has changed for the better, they really don't seem as crowded as they were in the early to mid-90's. There aren't that many times when you can't find a place to park at the Whitehorse lot or on the Cathedral Ledge road. That's quite different from what's taking place at Rumney. The popularity of sport climbing and the shear number of quality routes in such a relatively small area has made the area a magnet. It can be almost impossible to find a parking place and made for queues on most of the popular climbs. There is a new Plan coming down the pike from the Forest Service and it is only a matter of time before things start to change over there with this amount of use. The Rumney Climbers Association seem to have somewhat of a handle on this. There is talk of a Fund Raiser taking place sometime in mid-August. I have personally made a contribution in support of their efforts, even tho I don't go there more than once a year. Rumney is a great resource that needs to be preserved and protected, even if for no other reason than to keep the crowds from Cathedral and Whitehorse. [wry grin] If you want to know how you can help, there is an active Sport Climbing forum on NEClimbs where many folks from the Rumney Climbers Association frequent. If you want to contact them or contribute here is the address:

Rumney Climbers Association
PO Box 375
Plymouth NH 03264



I am absolutely nuts with stuff going on, so this is short... Check out the GIF of Diagonal coming down. it's 42 degrees and rising here in the Valley at 1pm and it was 35 in the Notch when I took pictures. Predictions are for upper 40's!!!! Anything in the sun is VERY problematic right now. Maybe with the exception of Penguin, Standard and Dracula, but be aware of the top curtains on Standard! There is shaded stuff on Willard, like Hitchcock & the Cleft which will likely be fine. But be sure to protect well.
Huntington Ravine
options, but beware snow
Repentance
NO
Standard Route
IN be aware folks!
Dracula
IN - bring your snorkle


The AMC and the American Alpine Club are co-sponsoring a gathering in August. Everyone is welcome! Great climbing opportunities abound! Beautiful bolts at Rumney; tranquil trad in Franconia; true alpine on Cannon; exploration at Owl's Head. Catered dinner for those who respond to Eric or Bill before the 23rd. Cost is $15.00/person (est. max.) Otherwise: BYOB!

Fri.-Sun., August 24-26, 2007
WMNF Campground, Campton, NH
Camping fee: $5.00/person/weekend
Group site "B" for 40 reserved
Rain or shine (bring tarps to keep the beer dry)
(Drop in; no need to sign-up for camping)

Must reserve with Eric Engberg or Bill Atkinson for catered dinner:

Bill Atkinson: watkinson@compuserve.com
Eric Engberg: eengberg@kronos.com


While the black flies are all done for, the mosquito population has come to manageable proportions and I'm not seeing as many ticks as before, the deer flies have risen to the occasion. In the woods on the way over towards Bombardment the other day and they were most annoying. And amazingly enough while out on a road bike ride in Fryeburg today there were clouds of them trailing behind our heads at about 18 miles per hour! I really hate them because they can bite you through your clothes and regular bug spray doesn't seem to keep them away.


I just spoke with Josh Kelly, Project Assistant at the Trust For Public Lands. Josh is the individual that has been leading the efforts to have the Owls Head Cliff property purchased by the US Forrest Service and become part of the White Mountains National Forrest.

Josh told me that the "due dilligance" work is nearly completed. This means that the tittle search, survey, haz-mat review / removal, building removal, etc. has been completed. This work has been arranged, overseen and paid for by the TPL.

Due to the dollar amount of the purchase the proposal must now be available for a specified time period for members of Congress to review if they so choose. The purchase process is moving along a good pace concerning the scope of the purchase and the numerous steps required to spend so much of our tax payer money. Letters to Congress members and Senators supporting this federal purchase would help to show them that climbers are also citizens and tax payers.

Josh hopes to have much more news on the project in a few weeks. The Access Fund has partially funded the efforts of the TPL. Donations and membership in the TPL would also help their efforts.

With this purchase of a major climbing area, unique alpine meadow, woodlands, stream and raptor breading area, all on a busy state highway that is ripe for development, we are seeing the direct benefits of supporting the Trust For Public Land and the Access Fund.


Up on one of the Mount Washington Valley's finest crags and want to know what that climb you're looking at is? Or maybe you're on your way up from Boston and want to check out the Ice Report for your upcoming weekend plans. Or more likely, you're at work just want to daydream about your next adventure. Well if you have a smart phone handy, you can get to NEClimbs from anywhere you have cell service. While it doesn't offer every single feature of the site and it's not an "app", in mobile form, it does do a whole lot and is very useful. Here is the live link to the mobile version of NEClimbs:

http://www.neclimbs.com/mobile

Check it out and if you have issues on your specific phone, please feel free to let me know.


Join us and LIKE us on Facebook. I'll try and post some interesting pix every Thursday and the latest Ice Report in the season, tho certainly not the whole Report. Here's where you can check it out:

http://www.facebook.com/NEClimbs/



Have fun and climb safe,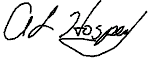 Al Hospers
The White Mountain Report
North Conway, New Hampshire
---
The only way you can do something in the style of the FA is by climbing something new.
Patrick