Like reading the White Mountain Report every week? Why not get it delivered to your e-mailbox every Thursday? All you have to do is subscribe. It's fast, painless, and best of all it doesn't cost you a dime!
CLICK HERE...

November 1, 2007

Hi Folks,

"And there's hamburger all over the highway in Mystic, Connecticut." Ever listen to Firesign Theatre, the legendary comedy group from the mid-60's? I felt like I was dropped into a scene from one of their comedy LP's (that's vinyl for you younger folks) on Monday as I drove through Franconia Notch. On a mostly empty highway, just before entering the Notch I saw a large patch of red all the way across the road - stretching totally from one side to another and probably a full car lengths long! Had to be from someone hitting a moose & that baby must have exploded. YUCK... I hope no one was injured, other than obviously the moose.

I took the opportunity to check out Cannon and the Dike with the binoculars. (Sorry but I forgot my camera!) There was some amount of ice on the upper faces like Omega, on the upper & lower parts of the Dike and some more to the right near Fafnir. It was hard to make out due to the 3 PM sun but it did seem that P2 was bare. To my eye it was likely not enough to bond things up & make it climbable, but the "hard guys" mileage could vary. There was snow across the top of Lafayette and a fair amount on the North side of Mt. Washington. Interestingly enough there has been much less on the Conway side.

Wednesday, yesterday, was nice and warm so Brad White and I grabbed the opportunity to run up & do some climbing in Crawford Notch. I've been wanting to check out a number of the climbs that were put up this summer and this was possibly the only shot for this rock season. I have to say that I was very impressed with the location, quality of the rock and the routes themselves. The fact that it was a bluebird day with mild temps also added to the wonder of it all. There is a good variety of moderate climbing up there and obviously more routes are in the works. Because of the water starting to seep down we ended up wandering around from route to route. By the luck of the draw I ended up with the harder pitches. we started on an undocumented 5.8 to the right of the middle that goes up through a broken headwall, climbed an easier slab past some bolts, up a shallow open book (5.8 or 8+ crux with only moderate protection) and followed another 2 pitches of beautiful bolted slabs to a headwall.

Having a number of rappel stations made it a lot easier to get down off the climbs. While it certainly would be possible to get off by bushwhacking down on the sides of the slabs, in both my and Brad's opinions it would have been very treacherous. The amount of rubble in amongst the trees was considerable and while I do enjoy adventure climbing, that is asking for a problem.

In summary, all of the climbing we did was of a very nice quality and in a close-to-perfect location. Kudos to all involved in putting up these climbs. While it is long known that there has been climbing in that area over many years, little has been documented and it's great to have real routes up there.

Here are a few pictures illustrating the day:

webster_01
webster_02
webster_03
webster_04
webster_05



I rode my MTB up the Mt Willard trail this morning. it was amazing! I was in a hurry in both directions, but as I went through the Notch I glanced at the various climbs. The sun is strong and really baking everything out everywhere. I spotted someone on Standard but everything in the Amphitheater looks poor. The left face of Willard IMO is toast. IMNSHO if it's not in the shade, I would consider it highly suspect.
Huntington Ravine
IN mostly
Repentance
OUT
Standard Route
IN be aware folks!
Dracula
IN - bring your snorkle

While we were up there we noticed that there was actually ice in several of the upper gullies like the Green Chasm & some of the smaller ones to the right. It was a clear indication of what the temps have been at night and what's coming.

Mt. Webster ice


The RCA will be meeting this Saturday, November 3rd, at 6 pm at the Rock Barn climbing gym in Plymouth. Subjects that will be discussed include the Forest Service's managment plan, and the RCA's position of fixed draws, among other things. All are welcome to attend.


Well it's hard to believe, but here I am sitting here and getting ready to celebrate the BIG 60!!!! Yes, that's right. My 60th birthday is coming up this Saturday - November 3rd. Turns out that I'm also playing that night at the Wildcat Tavern in Jackson with my band Sounds Clever. That gives me a great excuse to make this a MAJOR bash. Not that I really need an excuse for this one.

A whole boatload of musical friends have said they will be there for the festivities, so there should be some fun picking and a whole lot of wide grinning going down. Stu, Dave and all the great folks people at the Tavern are putting together a cake and frankly I'm planning on having a rip-snorting good time. I know that there is a lot of stuff going on this weekend including various "Pro Nights", bike races and the like, but drop by before and/or afterwards if you can. The band starts at 8:30 and we'll play 'till midnight. Oh Yeah - don't forget, Sounds Clever is an R&B band so bring those dancin' shoes! I promise you'll have a good time.

Needless to say this is a once-in-this-lifetime thing, so I hope you will drop by and help me celebrate. Lookin' forward to seeing you there...


Art Show with Slideshow by Mark Synnott is coming to the Salyards Center for the Arts on November 9. Proceeds from the event, featuring artwork and literature with climbing themes, will benefit Kismet Rock Foundation and the newly renovated Salyards Center for the Arts.

The evening will begin at 6:00 at Salyards Center for the Arts, located at 110 Main Street, Conway, NH next to the Conway Historical Society and across the street from the town park. Featured work will have a distinct slant towards the culture of climbing. At 7:30, world renowned The North Face climber Mark Synnott, a long time local to the Mount Washington Valley, will present a slideshow about his globe-spanning adventures.

A $10 suggested donation will be accepted at the door and artwork and books will be for sale with proceeds equally benefiting Kismet and Salyards.

For more information about The Art of Climbing event, including contributing as an artist, contact Heidi Lewis, Kismet Rock Foundation, 603-383-9928.

-Friday, November 9th
-Salyards Center for the Arts at 110 Main Street in Conway, NH 03818
-6pm art show opening and 7:30pm slideshow ($10 suggested donation)
-climbing themed art and literature for sale
-slideshow by The North Face athlete Mark Synnott
-piano by Mike Jewell
www.kismetrockfoundation.org
www.conwayhistory.org/salyards-art-center.html



Up on one of the Mount Washington Valley's finest crags and want to know what that climb you're looking at is? Or maybe you're on your way up from Boston and want to check out the Ice Report for your upcoming weekend plans. Or more likely, you're at work just want to daydream about your next adventure. Well if you have a smart phone handy, you can get to NEClimbs from anywhere you have cell service. While it doesn't offer every single feature of the site and it's not an "app", in mobile form, it does do a whole lot and is very useful. Here is the live link to the mobile version of NEClimbs:

http://www.neclimbs.com/mobile

Check it out and if you have issues on your specific phone, please feel free to let me know.


Join us and LIKE us on Facebook. I'll try and post some interesting pix every Thursday and the latest Ice Report in the season, tho certainly not the whole Report. Here's where you can check it out:

http://www.facebook.com/NEClimbs/



Have fun and climb safe,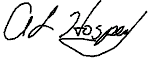 Al Hospers
The White Mountain Report
North Conway, New Hampshire
---
My once-keen analytical mind has become so dulled by endless hours of baking in the hot sun, thrashing about in tight chimneys, pulling at impossibly heavy loads, freezing my ass off.... so that now my mental state is comparable to that of a Peruvian Indian, well stoked on coca leaves..
Warren Harding