Like reading the White Mountain Report every week? Why not get it delivered to your e-mailbox every Thursday? All you have to do is subscribe. It's fast, painless, and best of all it doesn't cost you a dime!
CLICK HERE...

November 15, 2007

Hi Folks,

"The better part of valour is discretion; in the which better part I have saved my life."
John Falstaff - King Henry IV, Part One, Act V, William Shakespeare

So Brad and I are up the large obvious slab in the middle of the Tucks headwall, when we see one of the big fangs up high above us and to the left let go. It breaks up on the way down but showers us with little bits and pieces of ice. We look at each other and simultaneously back our way down and rather quickly head back over to the Book area where we'd started. The season is just starting and there is simply no reason to tempt the fates. Not to mention that it's almost 45 degrees in the shade! Seems to both of us that caution is preferable to rash bravery.

Over the past 4-5 years it's become a bit of a tradition between Brad White, owner of IMCS and my sometimes-boss, and me... Sometime in mid November we head up to Tucks to check out the state-o-the ice and check on our own state of mind. This year we'd heard that there was ice up there so we decided that Wednesday would be a good day. As usual I had to gig at the WIldcat on Tuesday night, so we we didn't get anything like an "alpine start", and him picking me up at 8. When I signed in at Pinkham I noticed that two friends, Dave and Bob, were also up there having left about 45 minutes previously.

The hike up was pleasant enough, considering that I don't do a lot of hiking in the summer. I'd rather ride the bike! That said, with Brad our pretty constant chatter makes the time pass quickly and before we knew it we were at HoJo's. There were a couple of non-climbers there and we chatted for a couple of minutes before heading up the trail to the bowl. It's always a wake-up-call how much elevation you gain from HoJo's to the base of the headwall. Good thing that the rocks were covered with snow instead of ice, making for reasonable scrambling.

There was a fair amount of ice on the headwall, in spite of what was pretty warm conditions. The wind was blowing pretty good, but we didn't put on jackets, preferring to hike in shirts and hats only. We spotted our friends heading up the headwall, just left of center. We had already decided to play around the Book, so we hiked up there & broke out our gear. I had decided not to put on my new picks and front points, or spend any time filing my crampons, knowing that things would be thin. I'd also decided for axes to bring my Viper and one Cobra. One leashless and the other with an android leash. It's always nice to have a tool I can plunge when climbing Alpine stuff. The Ergo leashless tools I've been using the past 3+ years don't do so well in snow.

As usual the corner in the Book was running water, but there was plenty of ice. That said it wasn't thick enough to take screws so we just soloed up. It had to be 40 in the sun and the ice was nice and plastic in the shade. I took the Book and Brad the slab to its left. The first climb of the season, rock or ice, always sets the tone for me. Can I swing the tools well, are my feet solid, how bad do my calves burn, how do I feel when I look down 100' off the deck with no rope and no gear? Whew, once again all was just fine.

After a couple of laps on those climbs we decided to try the big slab in the middle of the headwall and then head up to check out some of the larger drips up higher. We figured if we could find our way up to the lip we might traverse back right and come down the trail. Of course by now it had warmed up even more and the snow was getting sticky. We had just gotten to the slab and headed up when the afore-mentioned fang let go and that was all it took to send us back to the Book area. We did another lap just for fun and as we hiked back around we were kind of grousing and kind of wondering if we were really old wimps.

Brad was a little ahead of me and walked around a corner right by the Book when I heard him yelling and laughing. As I turned the corner I saw him pointing at a huge pillar laying in the snow just left of the slab that was just left of the Book. It had cracked off the face right there and fallen across the trail! we just looked at each other and nodded. I guess that "caution really is preferable to rash bravery."

The hike down was uneventful. I had forgotten that there was the relatively new pump just above HoJo's. As usual I had drunk almost al of my water so it was nice to be able to fill up again before the hike down. It takes 25-50 pumps to get the water going, but once you do it's plentiful and good.

Here are a few of the pictures from the day.

Brad, happy to see some ice
the Book and the right side
center and left
there's somebody up there
Brad topping out on the Book
Al enjoying the first swings of the season




I am absolutely nuts with stuff going on, so this is short... Check out the GIF of Diagonal coming down. it's 42 degrees and rising here in the Valley at 1pm and it was 35 in the Notch when I took pictures. Predictions are for upper 40's!!!! Anything in the sun is VERY problematic right now. Maybe with the exception of Penguin, Standard and Dracula, but be aware of the top curtains on Standard! There is shaded stuff on Willard, like Hitchcock & the Cleft which will likely be fine. But be sure to protect well.
Huntington Ravine
options, but beware snow
Repentance
NO
Standard Route
IN be aware folks!
Dracula
IN - bring your snorkle


That's right folks, "Fundraiser Month" at NEClimbs and The White Mountain Report is here. As usual, all year long we put out our weekly reports and maintain the NEClimbs web site. Then for 4 issues of the Report we ask you for your help. Keeping you up to date with happenings in the Whites is a time consuming thing. Providing the latest ice and rock conditions, reporting on events and people in the local climbing community and more consumes 10+ hours a week, and that's not insignificant - even for a late-worker and early riser like me.

You simply have to admit that we aren't asking for much. A minimal $20 donation isn't a lot for all the great information provided every single week. As usual, to make it more enticing, we're when you make a minimum $20 contribution you will be automatically entered in a raffle for some GREAT prizes that will be named soon. The drawing will be held on December 13th, 2007 and all winners will be notified in the Report. Your donation must be postmarked or received by PayPal before December 7th, 2007 to be entered. It's a perfect opportunity to support NEClimbs, and a great chance to win a useful prize.

Please don't wait to make a contribution, assuming that others will pick up the slack. YOU signed up to be included on the mailing list! YOU read it every week! WE provide the service! Support NEClimbs and The White Mountain Report, send us a check or money order for at least $20 NOW, or make your contribution ON LINE via PayPal. It's easy & painless and you can use your credit card. Simply click the link below to make your donation...

CLICK HERE to make a donation

Remember, you DON"T need to have a PayPal account to use this service. You can also make out your check or money order to NEClimbs and send it to:

NEClimbs
92 Bow Lane
North Conway, NH 03860

I will have the new Donations list up in a day or 2. It will contain the names of all of those who have contributed as a part of this 2007/2008 fundraiser.

It's your contribution that makes this newsletter and the NEClimbs web site possible. Thanks for your support.


Hiking up and down the trail to Huntington or Tucks in early or late season isn't exactly my favorite thing to do. Besides all the rocks, the ice that often covers part or even all of the trail makes it pretty treacherous. It's usually not too bad going up, but coming down when you're tired and it's dark can be really brutal. That's when you need to wear your crampons, but walking on the rocks makes short work of even the best crampons and they are very unstable. This year I opted to get a pair of STABILicers. These are what looks like a boot sole with hobnails made of sheet metal screws. They are easy to put on right over any climbing or hiking boot. I was really impressed with how well they worked. I was able to walk on any of the icy places with no worries about slipping, even when it was fairly steep.

STABILicers

Brad had another brand that did the same thing called Kahtoola Micro Spikes. They were more like a crampon on the bottom, but the strapping was a stretchable runner material. They were lighter than the STABILicers and probably more elegant. I was really impressed with them.

MicroSpikes

There are other of these types of devices out there so check them out. If you are a hiker, these are close to perfect for anything other than technical work and they are is a much better solution to the problem than wearing out your climbing crampons. They don't replace a real crampon, but they are great for this use.


An experienced rock and ice climber, mountaineer, and backcountry skier, Mark Synnott will present on his travels and experiences from all over the world. Mark has been to the Himalayas, Africa, the Amazon, Alaska, and Baffin Island, but calls our White Mountains home. Join us for a great lecture sharing his many adventures on Monday, Dec. 3rd at 7pm in Campus Center 101 (the hotel) on the UMass campus.

$3 suggested donation for the show, comes with a free raffle ticket. There will be raffle with gear, t-shirts, swag, etc. after the show thanks to support from Mark's sponsors, The Mountain Goat in Northampton, Competitive Edge in Hadley, the Western Massachusetts Climbers Coalition (WMCC), and Eastern Mountain Sports Hadley. WMCC will give a short presentation on the Farley Ledge Project. To read more about Mark, visit www.newhampshireclimbing.com

See you at the show! Univeristy of Massachusetts Outing Club (UMOC) www.umass.edu/rso/outingclub


Up on one of the Mount Washington Valley's finest crags and want to know what that climb you're looking at is? Or maybe you're on your way up from Boston and want to check out the Ice Report for your upcoming weekend plans. Or more likely, you're at work just want to daydream about your next adventure. Well if you have a smart phone handy, you can get to NEClimbs from anywhere you have cell service. While it doesn't offer every single feature of the site and it's not an "app", in mobile form, it does do a whole lot and is very useful. Here is the live link to the mobile version of NEClimbs:

http://www.neclimbs.com/mobile

Check it out and if you have issues on your specific phone, please feel free to let me know.


Join us and LIKE us on Facebook. I'll try and post some interesting pix every Thursday and the latest Ice Report in the season, tho certainly not the whole Report. Here's where you can check it out:

http://www.facebook.com/NEClimbs/



Have fun and climb safe,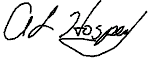 Al Hospers
The White Mountain Report
North Conway, New Hampshire
---
Alcohol, firearms and a 4 wheel drive can go a long ways towards making a rain day into a fun rest day.
Frank Stock