Like reading the White Mountain Report every week? Why not get it delivered to your e-mailbox every Thursday? All you have to do is subscribe. It's fast, painless, and best of all it doesn't cost you a dime!
CLICK HERE...

January 3, 2008

Hi Folks,

This week it's hard to talk about much anything other than the pending elections. Even the ice has taken a back seat up here in the Valley to all the talk of who will win in Iowa and the pending vote here in out "First In The Nation" primary. Almost every time the phone rings it's either a recorded candidate message, or a pollster. No wonder I am happy at last to have enabled Caller ID on my phone at last. Not that I am not interested in the election, I most certainly am. It's just that I like my peace & quiet. About the only time I get any right now is when I'm out somewhere climbing, and thank heavens for that.

In case you haven't heard, and how not, we have had an amazing amount of snow up here over the past several weeks. It seems as if it's snowed almost every 3 days. That's been a great thing for the skiers, but it's made for some heinous approaches for some of the ice climbs. It's also set up the potential for avalanches in somewhat unlikely places. Check out this picture of Cinema taken this morning:

upper Cinema Gully

The snow-field in the lower part of the image is full, there is a pillow on the right side of the right finish and another at the top out on the right finish. The left hand bulges also have a large pillow about half way up. Any one of these can be problematic, especially considering the powder we have just gotten. I have see major avalanche debris at the base of Cinema in the past. With the amount of snow we have been having I wouldn't be surprised to see it soon there and in many other locations. Just be aware wherever you are climbing.

In addition, if you're driving around in the area be aware that the snowbanks are in many cases more than 6 feet high! This makes it almost impossible to see other cars when you are coming up to an intersection. There have been a number of accidents due to obstructed views.


HIMALAYAN ALPINE STYLE
Significant moments during climbs on
Koh-i-bandaka - Hindu Kush, Afghanistan
Shishapangma South West Face - Tibet
Baruntse-Chamlang-Makalu - Nepal
Lobsang Spire-Broad Peak-K2 - Pakistan
Nanga Parbat-Mezeno Ridge - Pakistan

WHERE:
Regent Theater
7 Medford Street
Arlington, MA

WHEN: Wednesday, January 16 7:30 pm

Tickets $10.00 - available at the door
Box Office 781-646-4249

A Service of the Boston AMC Mountaineering Committee



I am absolutely nuts with stuff going on, so this is short... Check out the GIF of Diagonal coming down. it's 42 degrees and rising here in the Valley at 1pm and it was 35 in the Notch when I took pictures. Predictions are for upper 40's!!!! Anything in the sun is VERY problematic right now. Maybe with the exception of Penguin, Standard and Dracula, but be aware of the top curtains on Standard! There is shaded stuff on Willard, like Hitchcock & the Cleft which will likely be fine. But be sure to protect well.
Huntington Ravine
options, but beware snow
Repentance
NO
Standard Route
IN be aware folks!
Dracula
IN - bring your snorkle

Here are some interesting pics taken on Thursday morning:

Angel Cakes
Barber Wall
Black Pudding
Cauliflower Gully
Diagonal - note the broken top
Fang wall
pilgrimage
Snot Rocket
Super Goofer
The Unicorn
Mt Willard
Mt Washington


There was an accident at Walk In The Forest at Frankenstein on Sunday. Based on a report from someone at the scene, the victim apparently rappelled off one end of a single rope that was not centered. They were using someone else's rope that had end marks (at the ~5-10m point) that were apparently like the center marks on his rope. As we all hear too often, a majority of climbing accidents happen on the descent. This is one of those cases where the victim apparently couldn't see the ends of the rope, and/or simply assumed that it was even. The incident resulted in a fairly seriously broken leg. Let's hope they recover fully.

The incident brings up another important issue. When climbing at Frankenstein there is generally NO CELL SERVICE in the area. However, the house at the top of the parking lot is the home of Bill King. Bill has a land line phone and is ALWAYS happy to allow use of his phone in the event of an emergency. Should he not be home, there is a pay phone at the Dry River Campground just north of the Arethusa road on the right side opposite the Amphitheater. In addition there is a rescue litter stored in Bill's garage. It is obviously visible, hanging under his deck. In case of an accident there is no reason to wait for an ambulance to bring a litter. If you have enough people and are competent, the fastest thing is to get the litter from Bill's, package the victim, get them down to the tracks (usually by lowering), and slide them back to the parking lot for pickup. This will save a lot of time, and time is almost always extremely important in an accident.


Up on one of the Mount Washington Valley's finest crags and want to know what that climb you're looking at is? Or maybe you're on your way up from Boston and want to check out the Ice Report for your upcoming weekend plans. Or more likely, you're at work just want to daydream about your next adventure. Well if you have a smart phone handy, you can get to NEClimbs from anywhere you have cell service. While it doesn't offer every single feature of the site and it's not an "app", in mobile form, it does do a whole lot and is very useful. Here is the live link to the mobile version of NEClimbs:

http://www.neclimbs.com/mobile

Check it out and if you have issues on your specific phone, please feel free to let me know.


Join us and LIKE us on Facebook. I'll try and post some interesting pix every Thursday and the latest Ice Report in the season, tho certainly not the whole Report. Here's where you can check it out:

http://www.facebook.com/NEClimbs/



Have fun and climb safe,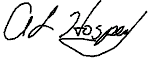 Al Hospers
The White Mountain Report
North Conway, New Hampshire
---
Why ? Why, why, why do I do this ???
Chuck Pratt