Like reading the White Mountain Report every week? Why not get it delivered to your e-mailbox every Thursday? All you have to do is subscribe. It's fast, painless, and best of all it doesn't cost you a dime!
CLICK HERE...

January 17, 2008

Hi Folks,

Well I would figure that at this time of year the topmost thing on everybody's mind will be the state of the ice, especially after how things were last week. While we didn't get the major rain that we so often have around Christmas or early January, we did get a big-time thaw with the temps reaching over 60 degrees in the sun last Wednesday at Frankenstein. So are we still in the crapper, or have things come back? Let's cut right to the chase...

I rode up to Crawford Notch and then around Franconia Notch yesterday morning as I knew I wasn't going to be able to get out today. It was a windy morning and the temps were still in the teens at around 9 AM when I started out. My first impression is that things are looking a LOT better after several inches of snow on Monday and the better part of a week's cold temps. I got a very good initial impression when I saw how much Black Pudding had reformed. In fact it looks as if It is climbable, or very close. Texaco didn't look too good, but that is to be expected. While the Amphitheater at Frankenstein isn't happening yet, it is most certainly filling in pretty well. The only thing likely to be climbable by the weekend may be the Pegasus Rock Finish, but Chia and Smear are coming along well and should be OK again in a week, if not sooner.

Lost In The Forest, Walk In The Forest and Waterfall, while looking a lot better, are going to take longer IMO. Standard Left and Main on the other hand look very good. Even the upper curtains are reforming and should be OK by early next week. The climb is actually in pretty good shape right now. Moving up the Notch, Willie's looks pretty good and the Numbered Gullies are coming back quickly. Cinema however isn't doing quite as well. Right now it's just light snow plastered on the rock. The snow that is predicted for Friday should help that situation. I think that Hitchcock should be in pretty good shape by the weekend and the upper slabs and some of the other climbs should be OK as well. Snot Rocket is starting to reform, Elephant Head is looking close and the Cascades are both locking up again. It's pretty impressive how fast it's happening.

Black Pudding Gully
Standard Route
Dracula
Mt Willard, numbered gullies




I am absolutely nuts with stuff going on, so this is short... Check out the GIF of Diagonal coming down. it's 42 degrees and rising here in the Valley at 1pm and it was 35 in the Notch when I took pictures. Predictions are for upper 40's!!!! Anything in the sun is VERY problematic right now. Maybe with the exception of Penguin, Standard and Dracula, but be aware of the top curtains on Standard! There is shaded stuff on Willard, like Hitchcock & the Cleft which will likely be fine. But be sure to protect well.
Huntington Ravine
options, but beware snow
Repentance
NO
Standard Route
IN be aware folks!
Dracula
IN - bring your snorkle

Over in Franconia Notch the Black Dike is actually looking pretty good. The upper section of Fafnir doesn't look in yet, but there are lots of flows appearing in interesting places to its right. It looks as if Hassig's may be climbable as well. The lower section of Omega hasn't come back, but for some that's just a challenge, right? As I rode by I noticed that there was minimal ice in the Echo Crag area, but that should change over the weekend. However, directly across the road form the entrance to the climber's parking lot at Cannon were two interesting looking flows in the lower 3rd of the cliff band these are the 2 additions pics listed below.

The BlackDike
interesting climb in Franconia Notch # 1
interesting climb in Franconia Notch # 2

It's kind of impressive how much other dribbles and stuff are starting to form. Maybe that's not too surprising, considering how much water was flowing from the thaw. Hey, things might even end up a bit better that they were, if the cold stays around. So that's the deal. It seems to me as if we should be in good shape in plenty of time for the upcoming Mount Washington Valley Ice Festival on February 7th. I have my fingers crossed...

NOTE - from the weather predictions (below) it looks as if it's going to be a VERY cold weekend and probably the coldest so far this winter. If you're going to be out this weekend it might be a good time to break out those plastic boots and heavy belay coats!


Up for the long holiday weekend? Looking for something to do on Saturday or Sunday night? Drop by the Wildcat Tavern in Jackson. Blues guitarist and singer Tony Sarno will be there from 8:30-11:30. He plays a great mix of classic blues, rock and original tunes. Be sure to say hi, I'm the bass player in the band.


Up on one of the Mount Washington Valley's finest crags and want to know what that climb you're looking at is? Or maybe you're on your way up from Boston and want to check out the Ice Report for your upcoming weekend plans. Or more likely, you're at work just want to daydream about your next adventure. Well if you have a smart phone handy, you can get to NEClimbs from anywhere you have cell service. While it doesn't offer every single feature of the site and it's not an "app", in mobile form, it does do a whole lot and is very useful. Here is the live link to the mobile version of NEClimbs:

http://www.neclimbs.com/mobile

Check it out and if you have issues on your specific phone, please feel free to let me know.


Join us and LIKE us on Facebook. I'll try and post some interesting pix every Thursday and the latest Ice Report in the season, tho certainly not the whole Report. Here's where you can check it out:

http://www.facebook.com/NEClimbs/



Have fun and climb safe,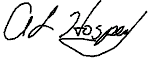 Al Hospers
The White Mountain Report
North Conway, New Hampshire
---
Mountains have a way of dealing with overconfidence.
Hermann Buhl