Like reading the White Mountain Report every week? Why not get it delivered to your e-mailbox every Thursday? All you have to do is subscribe. It's fast, painless, and best of all it doesn't cost you a dime!
CLICK HERE...

February 14, 2008

Hi Folks,

The most obvious thing happening this week is of course the continuing assault of winter. We've had a great crop of ice so far, but we've had an even better crop of snow. And over the past 24 hours we had almost everything! What started as snow Tuesday evening and continuing through mid-morning on Wednesday (giving us almost a foot here in the Valley), turned to freezing rain and then on to plain old rain by mid-afternoon. Those who went skiing in the morning and didn't manage to snowblow or plow by very early afternoon really had a mess to deal with. 8 to 10 foot snowbanks are starting to become the norm almost everywhere and almost everyone's driveways are skating rinks. Not to mention of course the absolutely horrible frost heaves on roads like West Ride Road!

You may have also heard about the incident involving 2 hikers in Franconia Notch over the weekend. A Fish and Game Department spokesman said the hikers were reported missing when they failed to show up at work on Monday morning. A ground and air search began Monday afternoon after the hikers' car was found. The two men were found on Little Haystack mountain at 7:30 p.m. Monday in a state of severe hypothermia. Both were flown to Littleton Regional Hospital but one was DOA. The other is in Dartmouth Hitchcock suffering from severe hypothermia and frostbite.

Fish and Game Lt. Todd Bogardus indicated that the men were equipped only for a day hike and did not carry adequate winter gear for a night in the severe weather conditions on the mountain. In addition they did not have snowshoes, which officials said were a prerequisite for navigating the snowy conditions on the trails. Apparently while one had some winter hiking experience, the other was described as a novice winter hiker.

Once again kudos go to the teams, individuals and the Fish and Game Department who coordinated and executed a very difficult search and rescue. Conditions on Monday were brutal, with high winds and very low temperatures, yielding incredibly low wind chills. In addition the helicopter crew members of the National Guard who assisted in the search and extraction of the hikers and search team members did a great job. It is wonderful to see that these brave men and women are back here in New Hampshire and doing such excellent work.

What a great success this year's 15th Annual Mt. Washington Ice Festival was. Lots of people came up to climb, the clinics and demos were excellent and the weather cooperated right up to the end. It couldn't have been a whole lot better. Thanks go out to IMCS President Brad White and co-owner Rick Wilcox for taking on the huge task of putting this event on. In addition special kudos go out to Anne Skidmore and Sara Garlick for their efforts in just making this thing work. Of course there are lots of other folks in the office without whom things just wouldn't have gone as well, the great IMCS guides, wonderful sponsors and everyone who pulled together to make the festival one of the best in the country. Hey, I'm already looking forward to next year



It's been a wonderful ice season, but Spring is officially here folks. Thus the sun is strong so it's warm during the day, but it's cold at night. And of course that means that climbs in the full sun are crap, but anything in the shade can still be good and maybe even building a bit. Sure, Standard Route is still massive, but the ice isn't all that good IMO. I was up there today and thought the ice above the cave was punky! Climbs in the reflector oven that is the Amphitheater are a mess now and honestly in my mind it's not a smart place to be. We're entering a time when the best climbing will be up high in the Ravine. And of course the longer days make it a great time to be up there. From here on out I'm only going to be posting pictures of things I think are in climbable shape, and that's a dwindling supply.
Huntington Ravine
IN mostly
Repentance
OUT
Standard Route
climbable, but getting punky
Dracula
IN - bring your snorkle

A few additional pics from Thursday morning:

Angel Cakes
Crawford Notch
Diagonal and the Mordor
Mt. Washington
Goofers Delight



Up on one of the Mount Washington Valley's finest crags and want to know what that climb you're looking at is? Or maybe you're on your way up from Boston and want to check out the Ice Report for your upcoming weekend plans. Or more likely, you're at work just want to daydream about your next adventure. Well if you have a smart phone handy, you can get to NEClimbs from anywhere you have cell service. While it doesn't offer every single feature of the site and it's not an "app", in mobile form, it does do a whole lot and is very useful. Here is the live link to the mobile version of NEClimbs:

http://www.neclimbs.com/mobile

Check it out and if you have issues on your specific phone, please feel free to let me know.


Join us and LIKE us on Facebook. I'll try and post some interesting pix every Thursday and the latest Ice Report in the season, tho certainly not the whole Report. Here's where you can check it out:

http://www.facebook.com/NEClimbs/



Have fun and climb safe,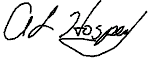 Al Hospers
The White Mountain Report
North Conway, New Hampshire
---
Many have questioned the quality of this sort of achievement, deploring the use of pitons, tension traverses and expansion bolts, but the record speaks for itself. This is a technical age and climbers will continue in the future to look for new routes. There is nothing more satisfying than being a pioneer.
Allen Steck, justifying the 1st ascent of Sentinel's north face