Like reading the White Mountain Report every week? Why not get it delivered to your e-mailbox every Thursday? All you have to do is subscribe. It's fast, painless, and best of all it doesn't cost you a dime!
CLICK HERE...

March 13, 2008

Hi Folks,

It's another busy week. Hard to believe that this many people want to come up here to climb at the end of the season. Of course this makes it difficult to get out and do a normal Ice Report, if I'm actually out there climbing. Go figure. I guess that's just the way it goes, 3 days of guiding this week. As my wife points out, I said I wanted to work more this winter! Be careful what you ask for, AYE?

So we went over to Cathedral and climbed all day Wednesday. Started out chilly but not too cold. We did Thresher to start and it was big & fat. The starting runnel was wonderful, with absolutely no exposed rock. Surprisingly enough the column to the left of the main flow was in and fat itself. That really was a shocker. I didn't see signs of climbing but somebody MUST have snagged that baby. After we rapped off the top of Thresher we walked up along the cliff to check out Deidre. I'd done it the week before. As we walked past the practice crack area I was amazed to see that Child's Play was covered with ice, as was the ramp & corner below The Roof. It was obvious that you could certainly climb all the way to the big ledge and do Unicorn as well. There is TON of ice up there. In fact almost everywhere we looked all day there was ice in places I'd never seen it before.

We got to Deidre and it looked great so I figured, OK go for it. By now it was almost 11, it was definitely warming up and all this stuff was starting to drip. As I climbed it got wetter and wetter, and by the time I got to the base of the column it was definitely pouring water. I brought up my client and as we rapped off some stuff came down from up on the right. Hmmm, time to move on. We planned to head for Goofer's and I didn't want to walk along under the Mordor, so we quickly walked over to Repentance to head down that trail. Just as we got there some big ice fell out of the top of Remission. I happened to be looking up just as it let loose and dove to the left and it just missed me. Needless to say we high-tailed it down the trail & out of the line of fire. That was as close to being a flattened goose as I have ever been. YEOW!

We took a break by the Kiosk & chatted with a few other climbers while watching a pair rap off Goofers. They had done it earlier and said it was good so we headed up the hill. When we got to the top of the gully temps had dropped a little, but it was still warmish. However there was nothing above us, so I felt OK about climbing there. I did hear another big crash from down toward the Mordor as I was getting organized. We roped up quickly & I pretty much ran up to the top. The ice was fat and it only seemed a bit hollow right in the last 20' but it was very thick. With any luck It should hold up another week. Looking over at Super Goofer I was surprised to see it fatter than I had ever seen it. If it was solid I would say it would be barely Grade 4. There was also a neat climb pillar on the left wall directly below Liquid Sky and ice had even formed below the flake on Recompense. Amazing...

I find that almost every time you're out there can be a "opportunity for learning", and today wasn't any different. I set up my the belay for my client to climb and he started up. However after only about 40' he stopped. I thought that this seemed near where I placed my first screw so I wasn't concerned. I was surprised however when he called out to be lowered! Of course from the Goofer's belay you can't possibly see the ground so I couldn't tell what was up. Now this was a bit of a problem on several counts. First, as usual I was using a BD Guide ATC in self-locking mode, so lowering was not something that could be done instantly. And second, he is profoundly deaf, so communication where we couldn't see each other was, shall we say, challenging. We have climbed a lot before, but mostly in places where we can see each other. Of course we have a number of signals set up for basic things, but this was unusual. I gave him a few minutes to reconsider, but when he didn't start climbing again I had to figure he had some sort of problem and I was going to have to actually set up to lower.

Of course I had thought this process through before, tho I hadn't actually had to do it. The Guide ATC has a nifty hole on the back side where you can thread a sling and use it to release the pressure on the client-side cinch rope(s). You clip a beiner into the upper bolt or anchor point, extend some slings from the ATC through the beiner and down to your foot. When you step in this extension sling, this takes the weight off the hand side of the rope and will allow you to lower your second. It's really quite nifty. Perhaps not quite as convenient as a GriGri, but if you are using twin ropes as I was, it works great. Sweet...

Once I knew he was on the ground I set up my rap & went down, picking off the gear as I went. Turns out he was just very tired & kind of wigged out. Not too surprising since we had such a near-miss earlier. Regardless he'd had a great day & felt happy with what we had done. We have 2 more days of climbing to do and I'm sure he will get back into it very quickly.

I guess this is another one of those examples of knowing your gear so you can use it in lots of different ways when you need to. There are lots of cool ways you can use your gear if you take the time to actually peruse the manual or check out the manufacturers web site. I have a friend who uses a Shunt all the time and he has a ton of different things it can do. It's well worth taking the time to be sure you are familiar with the various things you can do with your gear. Hey, you never know when you will need to use one of those little tricks.

Here are a few pics of the day:

Thresher left pillar
The Roof
The Roof and the Unicorn
Jack The Ripper
Deidre
Eric on Deidre



I am absolutely nuts with stuff going on, so this is short... Check out the GIF of Diagonal coming down. it's 42 degrees and rising here in the Valley at 1pm and it was 35 in the Notch when I took pictures. Predictions are for upper 40's!!!! Anything in the sun is VERY problematic right now. Maybe with the exception of Penguin, Standard and Dracula, but be aware of the top curtains on Standard! There is shaded stuff on Willard, like Hitchcock & the Cleft which will likely be fine. But be sure to protect well.
Huntington Ravine
options, but beware snow
Repentance
NO
Standard Route
IN be aware folks!
Dracula
IN - bring your snorkle


Jim Lawyer and Jeremy Haas have been very busy boys of late. Besides all their climbing, they have managed to pout together Adirondack Rock, a new comprehensive rock climbing guidebook to the Adirondack Park. The guidebook includes all technical rock climbing routes and boulder problems from all known crags and boulders located on public land within the boundary of the Adirondack Park in New York State. The new guidebook will be available on March 28 and can be purchased at www.AdirondackRock.com.

There are lots of goodies on the site too, like:

free topos (http://www.adirondackrock.com/goodies.htm)
photo gallery (http://www.adirondackrock.com/gallery.htm)
cliff gallery (http://www.adirondackrock.com/cliff1.htm)

I just ordered mine, be sure to get yours right away!


Vertical Ethiopia - Climbing Toward Possibility in the Horn of Africa
by climber, writer Majka Burhardt (www.majkaburhardt.com)

Vertical Ethiopia documents a climbing expedition to unexplored sandstone spires in northern Ethiopia. In March 2007, four women traveled to Ethiopia to discover if climbing might be the next frontier for this continuously evolving country. Told through a series of vignettes that reveal what it means to climb, to travel, and to explore, Vertical Ethiopia looks closely at the intersections between adventure and culture, history and opportunity.

May 7th, 7pm
Cabot Auditorium, AMC Headquarters, 5 Joy Street, Boston MA
$5

Sponsored by the AMC Boston Chapter, Mountaineering Committee in conjunction with WorldBoston (www.worldboston.org) and The Access Fund.

www.outdoors.org/about/facilities/facilities-boston-directions.cfm

For more information: www.bostonclimbers.org


Up on one of the Mount Washington Valley's finest crags and want to know what that climb you're looking at is? Or maybe you're on your way up from Boston and want to check out the Ice Report for your upcoming weekend plans. Or more likely, you're at work just want to daydream about your next adventure. Well if you have a smart phone handy, you can get to NEClimbs from anywhere you have cell service. While it doesn't offer every single feature of the site and it's not an "app", in mobile form, it does do a whole lot and is very useful. Here is the live link to the mobile version of NEClimbs:

http://www.neclimbs.com/mobile

Check it out and if you have issues on your specific phone, please feel free to let me know.


Join us and LIKE us on Facebook. I'll try and post some interesting pix every Thursday and the latest Ice Report in the season, tho certainly not the whole Report. Here's where you can check it out:

http://www.facebook.com/NEClimbs/



Have fun and climb safe,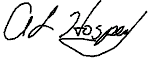 Al Hospers
The White Mountain Report
North Conway, New Hampshire
---
Don't fall now or we'll both go.
Layton Kor