Like reading the White Mountain Report every week? Why not get it delivered to your e-mailbox every Thursday? All you have to do is subscribe. It's fast, painless, and best of all it doesn't cost you a dime!
CLICK HERE...

March 27, 2008

Hi Folks,

My son Lewis and I took a walk in the woods on Easter Sunday, being properly thankful for the sunny day even tho it was a bit chilly in the mid-20's. I hadn't been up to the End Of Days Crag (home to the Drip In The Woods) this season. It's located between the far left side of Cathedral and the Bryce Path. It's a cool little place with some nice lines in the summer and the afore mentioned Drip in the winter.

As the season has gone on I've gotten kind of used to following the beat-out paths to the ice climbs but was not surprised to find that the deep snow in the woods is so packed down that you can walk on top of it almost everywhere without punching through. It's like neve, very firm and ice like. So much so that you have to be careful coming down hills. There is so much snow in the woods that I would be a bit surprised if it all is gone by the first of June and who knows when the mud will be gone. Not a good thing for all the mountain bike riders that I know.

A few days later he and I were riding home down West Side Road past First Bridge after picking him up from school. He looked over at Mt. Washington and observed that it looked like a big diamond. We pulled over at the pump-house so I could get a look and he was right. There was a very bright sheen to the mountain that I really hadn't noticed before. Then I realized that it was the layer of ice that had formed from melting of the snow in the warm spring sun. Even tho it's still cold up there, the sun is now so warm that it melts the snow and then it refreezes quickly. As a friend remarked that evening, it made the summit cone "bulletproof".

We just keep transitioning between snow, mix, spring-like sunny weather, and clouds. It's really just one of "those" times where you simply cannot tell what things are going to be like from one day to the next. While it certainly makes life interesting, it's hard to figure out what to do on any given day. On Tuesday night it was snowing as I left the Wildcat Tavern in Jackson at midnight and it continued in the early morning on Wednesday. But by noon the clouds were gone, temps had risen into the mid-40's and what little we had gotten was melted. It actually reached 50 degrees at around 4 PM and was 45 at 9 PM! Here at Cathedral Ledge at noon on Thursday it's already 45 and it feels warmer than that if you are in the sun.

If you live in Portsmouth or south you probably aren't thinking about snow or ice at all since it's pretty much all gone. Some people are already thinking about when they can get on the rock up here, and I don't blame 'em. That said while we are close to some places being ready to climb rock, most are not there yet. If we continue this same pattern the South Buttress could be OK in the next couple of weeks, Humphrey's about the same and a few places on Cathedral will be OK as well. Just be sure to bring a piece of carpet to wipe your shoes before you start climbing since there is surely going to be snow at the bottom of every climb. The Whitehorse slabs is of course another story. The amount of snow & ice up at the top is significant and it's going to be a while before it's safe to climb below that stuff. Of course Rumney is always good to go, even in the dead of the winter.

Many days right now it's about as nice as you could ask for. In a short time I'll bet you can easily manage one of those rare mult-sport days. How about riding the road bike up to Pinkham, hiking up & climbing a gully or take some turns in Tucks, riding back to town and climbing some rock at the South Buttress or Humphrey's. And if you really want to do something special throw in a bit of kayaking on the Saco. Yup, that's why we live up here...



It's been a wonderful ice season, but Spring is officially here folks. Thus the sun is strong so it's warm during the day, but it's cold at night. And of course that means that climbs in the full sun are crap, but anything in the shade can still be good and maybe even building a bit. Sure, Standard Route is still massive, but the ice isn't all that good IMO. I was up there today and thought the ice above the cave was punky! Climbs in the reflector oven that is the Amphitheater are a mess now and honestly in my mind it's not a smart place to be. We're entering a time when the best climbing will be up high in the Ravine. And of course the longer days make it a great time to be up there. From here on out I'm only going to be posting pictures of things I think are in climbable shape, and that's a dwindling supply.
Huntington Ravine
IN mostly
Repentance
OUT
Standard Route
climbable, but getting punky
Dracula
IN - bring your snorkle

Here's a couple of cool climbs to consider this weekend:

Black Pudding is still IN and very fat
the Barking Dog crag right of the Pittman Arch near Humphrey's is good
Dracula is amazing
Upper Hitchcock is great


There are HUGE deals on all Rental Gear plus IN STOCK winter gear. Sale Rental Gear includes plastic boots, ice tools, crampons, snowshoes, tents, sleeping bags and more. New Gear Deals include 30%-50% off all winter clothing, 30%-50% off all ski gear, 20% off all ice climbing gear and up to 40% off selected other gear.

No phone orders until Monday 31st. In stock items only, no rainchecks.


Up on one of the Mount Washington Valley's finest crags and want to know what that climb you're looking at is? Or maybe you're on your way up from Boston and want to check out the Ice Report for your upcoming weekend plans. Or more likely, you're at work just want to daydream about your next adventure. Well if you have a smart phone handy, you can get to NEClimbs from anywhere you have cell service. While it doesn't offer every single feature of the site and it's not an "app", in mobile form, it does do a whole lot and is very useful. Here is the live link to the mobile version of NEClimbs:

http://www.neclimbs.com/mobile

Check it out and if you have issues on your specific phone, please feel free to let me know.


Join us and LIKE us on Facebook. I'll try and post some interesting pix every Thursday and the latest Ice Report in the season, tho certainly not the whole Report. Here's where you can check it out:

http://www.facebook.com/NEClimbs/



Have fun and climb safe,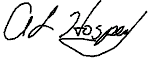 Al Hospers
The White Mountain Report
North Conway, New Hampshire
---
Because it is there.
George Mallory