Like reading the White Mountain Report every week? Why not get it delivered to your e-mailbox every Thursday? All you have to do is subscribe. It's fast, painless, and best of all it doesn't cost you a dime!
CLICK HERE...

May 1, 2008

Hi Folks,

Around this time of the year we always get some amount of time where the weather is amazing and I always get trapped into thinking that Summer is here. Of course that's most certainly not the case. This Spring we just went through a 2 week stretch of phenomenal weather with dry days and 80 degree temps! it doesn't get a whole lot better until the fall. In fact a few days felt just like some of those late October days we get up here. We got a bit of a rude awakening with Sunday, Monday and Tuesday bringing in 3 inches of precipitation and then the temps dropping into the 40's on Wednesday. Then on Wednesday afternoon we got a few snow flurries that served to remind us that we live up here in the mountains. Why was I not surprised?

A quick note on climbing conditions... Most everything is in good shape right now. Some places are still wet from the rain, but the very windy day on Wednesday dried things out pretty well. Some places still have snow on the ground in places where it was very deep like along the base of Ego Trip, the Whitehorse slabs, or places where it's continually shaded. The ice seems to be pretty much gone, except again in places where it's been very shaded like Standard Route on Cathedral. Even if you can't see any ice, it's still worth being cautious.

There are bugs around already and it's probably a good idea to put on some bug dope at the very least around your socks & shoes. Reports of ticks are coming in from a lot of folks, so be sure to check yourself carefully when you come in from climbing, or just being outdoors.

Adaptive Climbers on Cathedral: I read a posting on the NEClimbs.com forum the other day about a group of 3 paraplegics planning an attempt to climb Cathedral Ledge on May 17th or 18th. Sounded like a very interesting challenge.

link to forum thread

A day or two later I got an email from Mal Daley, the owner of Trango. I have talked with him a number of times over the years and climbed ice with him at Cathedral several years ago during an Ice Festival. He had breakfast & dinner at my house and was an engaging guest. He regaled my young son with all kinds of stories and entertained him in a quirky sort of way by taking off his prosthetic leg and handing it to him over the dinner table. All in all a great time was had by all. His email indicated that he had not been spending too much time at Trango and had been busy starting up a nonprofit called paradoxsports (www.paradoxsports.org). As Mal put it:

"Mucho fun and seems more important than making another carabiner. A couple of gimps are heading your way to climb Cathedral."

He passed me this link:

Paradox Sports

While only he can say what's most important to him, in general it does seem like an important endeavor. One I definitely think is worth checking out getting involved in if you have the time.



I am absolutely nuts with stuff going on, so this is short... Check out the GIF of Diagonal coming down. it's 42 degrees and rising here in the Valley at 1pm and it was 35 in the Notch when I took pictures. Predictions are for upper 40's!!!! Anything in the sun is VERY problematic right now. Maybe with the exception of Penguin, Standard and Dracula, but be aware of the top curtains on Standard! There is shaded stuff on Willard, like Hitchcock & the Cleft which will likely be fine. But be sure to protect well.
Huntington Ravine
options, but beware snow
Repentance
NO
Standard Route
IN be aware folks!
Dracula
IN - bring your snorkle

Access Fund Grant to Gunks for Solar Toilet: "Grant funds awarded to the Mohonk Preserve will help fund a two-seat, solar-vented toilet at the Preserve's West Trapps trailhead. The Preserve is home to the world famous Shawangunks "Gunks" climbing area, and the West Trapps trailhead provides access to many of the area's finest climbs."

COMMENT - Not to be snarky, but it makes me wonder what all the money they collect from the climbers goes for!


by climber, writer Majka Burhardt (www.majkaburhardt.com)

Vertical Ethiopia documents a climbing expedition to unexplored sandstone spires in northern Ethiopia. In March 2007, four women traveled to Ethiopia to discover if climbing might be the next frontier for this continuously evolving country. Told through a series of vignettes that reveal what it means to climb, to travel, and to explore, Vertical Ethiopia looks closely at the intersections between adventure and culture, history and opportunity.

May 7th, 7pm Cabot Auditorium, AMC Headquarters, 5 Joy Street, Boston MA $5

AMC Boston Chapter, Mountaineering Committee In conjunction with WorldBoston (www.worldboston.org) and The Access Fund

For directions: www.outdoors.org/about/facilities/facilities-boston-directions.cfm For more information: www.bostonclimbers.org


Jubilee is THE annual event for Kismet Rock Foundation! All are invited to join in this festive springtime occasion which includes dinner, live music, dancing, a very popular silent auction, and student presentations. It's held this year at the Cranmore Mountain Resort in North Conway, NH.

Kismet Rock Foundation


Up on one of the Mount Washington Valley's finest crags and want to know what that climb you're looking at is? Or maybe you're on your way up from Boston and want to check out the Ice Report for your upcoming weekend plans. Or more likely, you're at work just want to daydream about your next adventure. Well if you have a smart phone handy, you can get to NEClimbs from anywhere you have cell service. While it doesn't offer every single feature of the site and it's not an "app", in mobile form, it does do a whole lot and is very useful. Here is the live link to the mobile version of NEClimbs:

http://www.neclimbs.com/mobile

Check it out and if you have issues on your specific phone, please feel free to let me know.


Join us and LIKE us on Facebook. I'll try and post some interesting pix every Thursday and the latest Ice Report in the season, tho certainly not the whole Report. Here's where you can check it out:

http://www.facebook.com/NEClimbs/



Have fun and climb safe,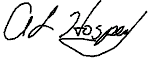 Al Hospers
The White Mountain Report
North Conway, New Hampshire
---
Climbing for speed records will probably become more popular, a mania which has just begun. Climbers climb not just to see how fast and efficiently they can do it, but far worse, to see how much faster and more efficiently they are than a party which did the same climb a few days before. The climb becomes secondary, no more important than a racetrack. Man is pitted against man.
Yvon Chouinard