Like reading the White Mountain Report every week? Why not get it delivered to your e-mailbox every Thursday? All you have to do is subscribe. It's fast, painless, and best of all it doesn't cost you a dime!
CLICK HERE...

October 16, 2008

Hi Folks,

I hate to admit it, but I'm not a very good crack climber. I know it's something that you have to work at, and I really don't do that. Given my druthers I would rather climb thin face stuff or friction any day. That's not to say that I don't have fun climbing a nice layback flake like Loose Lips or Doh at Mt. Oscar. Those are different. I just don't enjoy jamming my toes in a crack and twisting them till they hurt. And since I play so much music I really worry about what crack climbing does to my fingers, especially the knuckles. So when George Hurley called my on Tuesday evening to go climb his new creation, a second pitch to They Died Laughing over at the North End, I admit that I wasn't exactly overly enthusiastic. But my interest in seeing his new climb and my need to get out before Thursday's impending rain overrode my reluctance & I agreed.

I had some business to take care of in the early morning so we agreed to meet on Wednesday at 11. It was a beautiful morning and there was hardly anyone at the cliff, not a soul was at the North End. We geared up and George asked me if I wanted to lead They Died, but I passed on the offer. It was enough for me to watch that 70 year old guy cruise the pitch.

George on They Died Laughing

I wasn't nearly as elegant, the pain in my toes reminding me of my general negative feelings about finger cracks. Once I got going tho it wasn't all that bad,still I was happy to get to the top. George had built an anchor directly above The Died with one of the pieces being a bong back around to the right that I'd never seen before. Maybe this was prescient, considering that the climb that we were going to do had always been there but no one had seen it either.

old bong

The new climb is named Post-Mortem - ostensively because that's what is done after the died laughing! It starts by climbing up the little buttress where the anchor was built to a grassy ledge, taking care to avoid the poison ivy, and then continuing up a shallow groove past 3 bolts to the Unicorn Ledge.

the crux

I found this to be quite hard, but well protected. By the old-school rating game I would say 9+, and quite frankly thought it was harder than something like Loose Lips. My guess is that this move, which George says is the crux of the climb, is on the order of 10b. You can do the rest of the climb in a single 60 meter pitch, but we opted to go to the Raising The Roof anchor on the left wall.

From the anchor you step back down to the smooth slab below the upper Unicorn corner, which is also the rock route called The Liger. Climb the clean slab past 3 welcome bolts to the small ledge and scrawny maple tree. George choose to sling the tree.

slingin' the tree...

From the tree you step a bit right on the ledge and pull up on surprisingly good holds to a stance on the slab above. This is a very cool move, but there is a neater one to come! Just behind the tree is a crack in a corner that takes good gear. From here you step a little left, then back right and up on reasonable holds to the 2 bolt anchor and the end of the climb. I think that the last set of moves from the tree are all in the 5.9 range. To keep things at around that rating you could do The Roof up to the Unicorn Ledge belay, which goes at around 5.9, and then finish off with this climb. Perhaps not a bad option.

George on the upper slab

George at the anchor





It's been a wonderful ice season, but Spring is officially here folks. Thus the sun is strong so it's warm during the day, but it's cold at night. And of course that means that climbs in the full sun are crap, but anything in the shade can still be good and maybe even building a bit. Sure, Standard Route is still massive, but the ice isn't all that good IMO. I was up there today and thought the ice above the cave was punky! Climbs in the reflector oven that is the Amphitheater are a mess now and honestly in my mind it's not a smart place to be. We're entering a time when the best climbing will be up high in the Ravine. And of course the longer days make it a great time to be up there. From here on out I'm only going to be posting pictures of things I think are in climbable shape, and that's a dwindling supply.
Huntington Ravine
IN mostly
Repentance
OUT
Standard Route
climbable, but getting punky
Dracula
IN - bring your snorkle

While there is some more rock above, George's opinion is that there is nothing to recommend it and I believe him. I have to admit that it's pretty amazing that he has found another cool climb in an area that most folks would figure was tapped out. Over the past few years he's found Bailsafe, a climb right beside Birdnest, as well as both Raising the Roof and The Liger. Who knows, there may still be more hidden Hurley gems at the North End.


Here we are at the end of week 1 of that pesky Fundraiser Month at NEClimbs and The White Mountain Report. Just like every year for the past 9, around the middle of October or start of November, I ask all subscribers for a small donation. That's right folks, I have been doing this since 1999! Anyway, this year it's harder to do considering the state of the economy, but without your support it would be very difficult to justify keeping this thing going like it is.

All year long I put out our weekly reports and maintain the NEClimbs web site. Then for 4 issues of the Report, kind of like those NPR fundraisers, I ask you for your help. Keeping you up to date with happenings in the Whites, providing the latest ice and rock conditions, reporting on events and people in the local climbing community and more consumes 10+ hours a week, and that's not insignificant for anyone. And hey, I'm just like every other overworked dad you know.

I figure that the minimal $20 donation isn't a heck-of-a-lot, is it? Don't wait to make YOUR contribution. Don't assume that others will pick up the slack. YOU are the one who signed up to be included on the mailing list! YOU read it every week and I'm the one providing the service!

Please support NEClimbs and The White Mountain Report, send your check or money order for $20 now, OR make your contribution ON LINE via PayPal. It's easy & painless and you can use your credit card. Simply click the link below to make your donation...

Fundraiser

And remember, you DON"T need to have a PayPal account to use PayPal. That said, you can also make out your check or money order to NEClimbs and send it to:

NEClimbs
92 Bow Lane
North Conway, NH 03860

I have the new Donations list up now containing the names of all of those who have contributed as a part of this 2008/2009 fundraiser. Thanks so much for your support.


Up on one of the Mount Washington Valley's finest crags and want to know what that climb you're looking at is? Or maybe you're on your way up from Boston and want to check out the Ice Report for your upcoming weekend plans. Or more likely, you're at work just want to daydream about your next adventure. Well if you have a smart phone handy, you can get to NEClimbs from anywhere you have cell service. While it doesn't offer every single feature of the site and it's not an "app", in mobile form, it does do a whole lot and is very useful. Here is the live link to the mobile version of NEClimbs:

http://www.neclimbs.com/mobile

Check it out and if you have issues on your specific phone, please feel free to let me know.


Join us and LIKE us on Facebook. I'll try and post some interesting pix every Thursday and the latest Ice Report in the season, tho certainly not the whole Report. Here's where you can check it out:

http://www.facebook.com/NEClimbs/



Have fun and climb safe,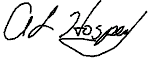 Al Hospers
The White Mountain Report
North Conway, New Hampshire
---
A climber's day always starts at the crux: getting out of bed.
unknown