Like reading the White Mountain Report every week? Why not get it delivered to your e-mailbox every Thursday? All you have to do is subscribe. It's fast, painless, and best of all it doesn't cost you a dime!
CLICK HERE...

March 12, 2009

Hi Folks,

Close to perfect is how you can describe today, with sunny skies and temps in the mid-20's. After yesterday, which could only be described as a miserable mix of snow and freezing rain, anything would be nice. But this is exactly what we expect out of a near-spring day in New England. Tho we are not quite to the first true day of spring, there should be no question that it's well on the way.

Over the past several years it seems to me that spring has come a bit early, and right now all the signs of spring are already here. Keeping your eyes open while wandering around in the woods you can certainly see the signs - a decided lessening of the snowpack, hollows forming around the bases of the trees and even subtle but recognizable changes in the buds on bushes and trees. The wonderful warmth of last weekend really got me into full-on thinking about the coming spring and now I see it everywhere I look. And it being o warm that I got out for a long ride on my road bike on Sunday didn't hurt either. Climbing ice on Saturday and riding the bike on Sunday was pretty darn special.

Although we will most certainly get some more snow and winter, I know in my heart that it won't last very long. All I have to do is to is look around me and notice the lack of ice in the river, the clearing on the South Buttress and the rows poking up through the Schatner strawberry fields.

I don't know why it was, but the time change last Saturday really did kind of screw me up. While it's staying light later, being still dark at 6AM is confusing for my inner clock. Maybe the fact that we flew back from Los Angeles on the redeye the week before also turned me around, I don't know. I just wish that they didn't screw around with the time any more. The days of needing that extra hour of daylight to get the crops in are long one!



It's been a wonderful ice season, but Spring is officially here folks. Thus the sun is strong so it's warm during the day, but it's cold at night. And of course that means that climbs in the full sun are crap, but anything in the shade can still be good and maybe even building a bit. Sure, Standard Route is still massive, but the ice isn't all that good IMO. I was up there today and thought the ice above the cave was punky! Climbs in the reflector oven that is the Amphitheater are a mess now and honestly in my mind it's not a smart place to be. We're entering a time when the best climbing will be up high in the Ravine. And of course the longer days make it a great time to be up there. From here on out I'm only going to be posting pictures of things I think are in climbable shape, and that's a dwindling supply.
Huntington Ravine
IN mostly
Repentance
OUT
Standard Route
climbable, but getting punky
Dracula
IN - bring your snorkle


Last Wednesday I climbed the thin curtain about 30' right of Elephant Head Gully. I had done it previously in fatter conditions one cold and snowy day in the early 90's with my old partner Yuki Fujita. We didn't think anyone had done it before us and thought we had bagged a FA. However later we heard-tell that someone had done it, but it never seemed to have gotten reported. If you or you know someone who did it, please let me now. I'm going to put it in the route database on NEClimbs and I'd like to have the FA info, unless we really did bag it!


Up on one of the Mount Washington Valley's finest crags and want to know what that climb you're looking at is? Or maybe you're on your way up from Boston and want to check out the Ice Report for your upcoming weekend plans. Or more likely, you're at work just want to daydream about your next adventure. Well if you have a smart phone handy, you can get to NEClimbs from anywhere you have cell service. While it doesn't offer every single feature of the site and it's not an "app", in mobile form, it does do a whole lot and is very useful. Here is the live link to the mobile version of NEClimbs:

http://www.neclimbs.com/mobile

Check it out and if you have issues on your specific phone, please feel free to let me know.


Join us and LIKE us on Facebook. I'll try and post some interesting pix every Thursday and the latest Ice Report in the season, tho certainly not the whole Report. Here's where you can check it out:

http://www.facebook.com/NEClimbs/



Have fun and climb safe,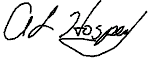 Al Hospers
The White Mountain Report
North Conway, New Hampshire
---
The Puking Gecko, Grand Wall, *** S9 5.12d/e 712m - An intimidating and salacious climb. The final pitch is so exposed, tricky, and continuously strenuous that it is impossible to even contact the rock at any point. Better than making passionate love on top of a Japanese Bullet Train. Superbly magnificent and grimly brilliant.
Andy Cairns