Like reading the White Mountain Report every week? Why not get it delivered to your e-mailbox every Thursday? All you have to do is subscribe. It's fast, painless, and best of all it doesn't cost you a dime!
CLICK HERE...

April 16, 2009

Hi Folks,

I know I sound like a broken record, but I guess I just have to say it again. We are in one of the best spells of spring weather that I have seen in quite some time. Day after day of sunshine and 50 degree days! It simply doesn't get a lot better. And I have to admit that looking at the radar and seeing the clouds stuck down south, while we enjoy this perfection, kind of does my heart good.

I did get out for a little climbing and a fair amount of cycling this past week, but the big outing was on Saturday with my son Lewis, a.k.a .the Kiddo. As you may remember, last summer we did quite a lot of hiking together, culminating with the summit of Mt. Jefferson via the Caps Ridge trail. Lewis has become a very pleasant partner for the most part, and we did quite a few interesting hikes. I was a little worried that he wouldn't be as interested in continuing our escapades, but it turns out that he enjoyed it as much as I did.

We talked several times over the winter about a goal for the summer hiking season, and settled on an ambitious plan of a fall 3 day hut-to-hut presi-traverse. Since we live up here we can cherry-pick the days so I though that this might actually be a possibility. Of course we'll need to do some longer hikes and some back-to-back days, but if we keep at it we should be able to manage it.

Now it was time for our first hike of the season and we choose South Moat as a good one to tick off the list. Saturday seemed to be a good day, in spite of the fact that I had to play music in Wolfboro Friday night, and again here locally on Saturday, but that was my problem. After me sleeping-in 'till 9:30 and then waiting for things to warm up a bit, we headed over to the new trailhead off Passaconaway Road.

I've hiked the South Moat and done a Moat traverse several years ago, but hadn't done the new trail so this was going to be a new experience. The parking at the new trailhead is somewhat limited and the lot was full, so I had to park off the side of the lot by the kiosk. I was surprised that there were so many people this early in the season and that the lot was so small. Hey, go figure...

There was snow on the trail right out of the lot so Lewis decided to wear his snow boots, at least for the start. He had a pair of sneakers in his pack for later but I was wearing my old Nepal Tops as they are just so comfortable to hike in, plus they can handle anything. The snow and some mud continued for 300-400 yards, and then we were on dry ground. The quality of the new trail is truly amazing. It reminds me of the one at Diana's Bath. When I mentioned it to a friend this week he commented that it was "machine cut". I don't know about that but however it was done, it's beautiful. You could almost push a wheelchair up more than 1/3 of the way, and certainly you should be able to ride a mountain bike up there to where things start getting rocky and steep with little problem as long as you are careful of the hikers.

For a first hike of the season Lewis did very well. We stopped once for lunch and a second time, about 3/4 of the way up, for him to change into his sneakers. The nicest thing about hiking with this kid is the almost total lack of whining. In fact is as long as I am willing to allow monologs on Leggos, recently viewed movies, or detailed analysis of his latest video game (Spore), he just keeps on moving-on. Hard for me to really complain about that.

At about the halfway point we started seeing occasional folks on their way down. It was a really wide variety of people, but interestingly enough no kids. Several parties had dogs tho. Go figure. We did overtake one couple at about the 2/3 point. Very nice folks who gently redirected us when we got slightly off trail on the upper slabs. We led & followed them alternately most of the way to the top.

Near the summit there was some snow just before you got to the upper boulders, but it was really pretty minimal. Although it was a bit breezy and there were high clouds, there was a great view of the Valley and beyond. It was especially interesting to see how little snow there was on the South side of the hills, compared to the amount on the North. I plunked myself down in the lee of the boulders, out of the wind, while Lewis proceeded to do laps on several of them, especially one with a nice hand-crack. I tried to get him to pause for a minute and eat his peanut-butter sandwich, but like me at his age that was not gong to happen. After about a half-hour I was ready to head on down and after some coaxing he allowed me to scoot him along.

About halfway down the rocky section of the trail I paused for a drink and before I knew it he was gone on ahead. I'm usually pretty quick hiking down and last year he would hang back & I would have to encourage him to keep going. This time however it was almost 15 minutes before I caught up with him, and he was leaning against a tree acting pretty bored. This happened several more times all the way down to the spot near the trailhead where there was still snow. With the exception of one spot where the trail went back uphill for a bit, he would go on ahead of me and stop to wait 'till I caught up! I have the method of finding a good pace and just sticking with it. He, on the other hand, speeds up & slows down at whatever his internal clock dictates.

Some of my very active friends who are around my age have teenage children who can run them into the ground, even at their best sports. While Lewis can't keep up with me on the bike and isn't into climbing much yet, it's obvious that he can most certainly keep up and perhaps surpass me at times on the trail. Really not surprising since I'm 61 and he is 9 1/2, it is a clear pointer to how things will be before I know it. On this hike I have seen the future, and I'll bet it's going to be here before I know it. [grin]



It's been a wonderful ice season, but Spring is officially here folks. Thus the sun is strong so it's warm during the day, but it's cold at night. And of course that means that climbs in the full sun are crap, but anything in the shade can still be good and maybe even building a bit. Sure, Standard Route is still massive, but the ice isn't all that good IMO. I was up there today and thought the ice above the cave was punky! Climbs in the reflector oven that is the Amphitheater are a mess now and honestly in my mind it's not a smart place to be. We're entering a time when the best climbing will be up high in the Ravine. And of course the longer days make it a great time to be up there. From here on out I'm only going to be posting pictures of things I think are in climbable shape, and that's a dwindling supply.
Huntington Ravine
IN mostly
Repentance
OUT
Standard Route
climbable, but getting punky
Dracula
IN - bring your snorkle


A recent avalanche-related accident in Tucks last week resulted in relatively minor injury to two climbers. They were climbing Dodges Drop and were caught up in a slab avalanche that swept them down over 800 vertical feet into the trees. There are links to the details and pictures in the NEClimbs forum. It is worth it to be aware that even tho there has been very little snowfall on the Mountain recently, and forecasted avalanche dangers were low, things can and do happen. These guys were very lucky to have escaped so easily. While it's not clear that they could have done anything differently, other than not clim at all, the mountains can be a very unforgiving place.


Up on one of the Mount Washington Valley's finest crags and want to know what that climb you're looking at is? Or maybe you're on your way up from Boston and want to check out the Ice Report for your upcoming weekend plans. Or more likely, you're at work just want to daydream about your next adventure. Well if you have a smart phone handy, you can get to NEClimbs from anywhere you have cell service. While it doesn't offer every single feature of the site and it's not an "app", in mobile form, it does do a whole lot and is very useful. Here is the live link to the mobile version of NEClimbs:

http://www.neclimbs.com/mobile

Check it out and if you have issues on your specific phone, please feel free to let me know.


Join us and LIKE us on Facebook. I'll try and post some interesting pix every Thursday and the latest Ice Report in the season, tho certainly not the whole Report. Here's where you can check it out:

http://www.facebook.com/NEClimbs/



Have fun and climb safe,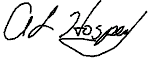 Al Hospers
The White Mountain Report
North Conway, New Hampshire
---
You've climbed the highest mountain in the world. What's left ? It's all downhill from there. You've got to set your sights on something higher than Everest.
Willi Unsoeld