Like reading the White Mountain Report every week? Why not get it delivered to your e-mailbox every Thursday? All you have to do is subscribe. It's fast, painless, and best of all it doesn't cost you a dime!
CLICK HERE...

July 2, 2009

Hi Folks,

So there we were on July 2nd, and it's pouring out there. And when the news of the day/week/month is the weather, you know you're in trouble. Sorry folks, but that's the case once again. We've had another week of rain with only a few breaks, fortunately tho one of those was on Saturday. Right now it looks as if we might get a bit of a respite this weekend, so let's keep our fingers crossed.

The past few days it has been so cloudy that I've had to put the lights on in the house so I can see what I'm doing. I have now reached the point where I am going out and doing stuff in the rain simply because there is no other choice, unless I am willing to vegetate day after day. And with my energy level, that's not a good option. Unfortunately in these conditions climbing has been pretty much a non-starter. I've ridden the bike in the rain as well as hiking, and the hiking is now starting to take precedence. Most recently 3 of us old guys (Phil O, Ian C and myself) did a big loop starting by hiking up Cranmore, over Black Cap and back down through the woods between Peaked & Black Cap. 7.3 miles in 3 hours through swampy trails and with some swollen stream crossing. It's sure not climbing, but hey - you gotta do what you can to keep your sanity.

Our friendly regional weather pundits provided some interesting statistics the other day. In the month of June just past there were NO 90+ degree days and only three 80+ degree days. As a point of reference, the normal number of 80+ degree days is 13 or more. There was 7.31 inches of rain for the month, more than double the normal average amount of rainfall for the month, bringing this June into the month with the 4th most rain on record. No wonder tourist business is off, traffic is up on the climbing web sites and my garden is starting to show some signs of distress. [sigh]

Get your Arks ready folks!


At least someone has been getting out there in the breaks between the rains and getting in some climbing. Not at all surprisingly it is our friendly local septuagenarian providing the inspiration. On June 4th and again on June 7th George Hurley put up two new moderate routes with two different partners in two different locations; Attitash Crag and the North End of Cathedral Ledge.

Development has been going on at Attitash Crag fairly continuously over the years, much of it by the indomitable Joe and Judy Perez and George as well. Of course in order to get to Attitash Crag you need to first cross the Saco, which lately has been pretty much impossible. Of course the route on Cathedral is easy enough to get to, either by climbing one of the North End routes or by rapping down to the Unicorn Ledge from above. But you sill need some dry weather in either event. Looking forward to drier times, here are links to the routes on NEClimbs.com.

High Jinks, Cathedral Ledge - 5.7
Detour, Attitash Crag - 5.5

Enjoy...once we get enough dry weather to actually get out there & climb



I am absolutely nuts with stuff going on, so this is short... Check out the GIF of Diagonal coming down. it's 42 degrees and rising here in the Valley at 1pm and it was 35 in the Notch when I took pictures. Predictions are for upper 40's!!!! Anything in the sun is VERY problematic right now. Maybe with the exception of Penguin, Standard and Dracula, but be aware of the top curtains on Standard! There is shaded stuff on Willard, like Hitchcock & the Cleft which will likely be fine. But be sure to protect well.
Huntington Ravine
options, but beware snow
Repentance
NO
Standard Route
IN be aware folks!
Dracula
IN - bring your snorkle


There IS something you can do to relieve your cabin fever, and it doesn't even involve getting wet! All you have to do is come out this Friday evening (July 3rd) for some great music, fantastic food, excellent drinks and good fun... Of course I'm talking about the Jazz Meisters and Bellini's Ristorante. It doesn't get a whole lot simpler that that.

As always the Jazz Meisters will play all of your favorite swing-era classics for your dancing and listening enjoyment. And Bellini's features the best Italian food in the Valley, prepared to absolute perfection by Chef Vito and his staff. Angela, Toni and the whole crew work hard to ensure your evening is as close to perfection as possible. And in case you already have plans for dinner, drop by afterward to enjoy the music and one of their fantastic desserts and a drink or coffee. How easy is that?

Bellini's Ristorante Italiano
1692 White Mountain Highway
North Conway, NH 03860
(603) 356-7000


Going to be in Laconia for the 4th? Sounds Clever & the Valley Horns will be a featured band at the massive July 4th celebrations down there this year. The music and fireworks will be held in the parking lot at Laconia Town Hall. There will be events all day and at 5 PM Ben Rudnick and Friends, a great band for the kids, will perform. Sounds Clever starts at 6:30, another band plays at 8 and at dark there will be a fantastic fireworks show. So it's going to be so it will be a great afternoon and evening for the entire family.


Black flies DOWN, mosquitoes UP. Not too surprising considering the rain. BugCON is still not quite a 5, but it's not fun in the deep woods. Bring that bug dope with you folks, you'll need it.


Up on one of the Mount Washington Valley's finest crags and want to know what that climb you're looking at is? Or maybe you're on your way up from Boston and want to check out the Ice Report for your upcoming weekend plans. Or more likely, you're at work just want to daydream about your next adventure. Well if you have a smart phone handy, you can get to NEClimbs from anywhere you have cell service. While it doesn't offer every single feature of the site and it's not an "app", in mobile form, it does do a whole lot and is very useful. Here is the live link to the mobile version of NEClimbs:

http://www.neclimbs.com/mobile

Check it out and if you have issues on your specific phone, please feel free to let me know.


Join us and LIKE us on Facebook. I'll try and post some interesting pix every Thursday and the latest Ice Report in the season, tho certainly not the whole Report. Here's where you can check it out:

http://www.facebook.com/NEClimbs/



Have fun and climb safe,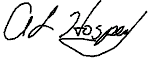 Al Hospers
The White Mountain Report
North Conway, New Hampshire
---
My best performances often developed out of depression when I used climbing as a tool to forestall suicide rather than a method of achieving it. Dispair inspired three years of 'crazy' soloing.
Mark Twight