Like reading the White Mountain Report every week? Why not get it delivered to your e-mailbox every Thursday? All you have to do is subscribe. It's fast, painless, and best of all it doesn't cost you a dime!
CLICK HERE...

September 17, 2009

Hi Folks,

This climbing season started out great for me. Early this spring the weather was fantastic and I got out out climbing quite a bit. I was feeling strong and had plans for a number of climbs I wanted to do over the summer, plus I was hoping that I'd get a lot of guiding. In addition I worked out an ambitious cycling schedule that would give me 3,000+ miles over the season. Unfortunately record breaking rains started in early June and continued pretty solidly for the next 6 weeks, so all those plans were blown out of the water. [sigh]

While the past several weeks haven't exactly made up for the lost days, things haven't been too shabby. The past 2 1/2 weeks have been especially nice, from an outdoors activity standpoint, with many bluebird days and moderate temps. This allowed me to get back on the cycling wagon and get out for some climbing. And interestingly enough I have really gotten back into the climbing. Of course my to-do list of climbs did get thrown out the window, but it's been replaced with an obsession with putting up new routes. I've done a little of this in the past, but this has become pretty serious and I have to blame it on my friends who have fueled the fire. There is nothing quite as nice, from a climbing perspective, as wandering around exploring new routes with a couple of good friends. Everyone taking turns finding new lines egging each other on. I'm sure that there are similar things in other sports, I just haven't come across them myself.

This week we had the whole crew out for a while. I tagged along with new-route-masters George Hurley, Brad White, and Joe & Judy Perez's, all out together climbing new stuff, poking around and thoroughly enjoying ourselves. The friendship and camaraderie was just amazing. Everyone checking out each others lines and talking about the possibilities. This kind of group effort is something I haven't experienced with climbing. For me it's almost always been just me and a single partner. That way has almost always been enjoyable, but I find that I really do like this. Maybe it's just me getting more social in my old age, but whatever... I am finding that this has been helping rekindle my love of climbing and that's a great thing. You know it's something when I find I'm climbing much more than I've been cycling. Now that's kind of surprising.

Hmmm... Now if I can just get my wife out there with the crew! [grin]


Two more new routes have been put up on the left side of Humphrey's Ledge, down the hill about 300' left of Cakewalk. Here's the scoop...

Gaggle Of Geese - 5.8
Start at a clean slab just above a very short mossy slab about 40' left of a large left-facing corner. Clip a low bolt which keeps you from possibly falling off the small ledge at the start. After a thin start, climb just right of the bolts to a good stance on the right side of a small roof. (The bolt directly under the roof is for Anniversary, another route.) Pull over the right side of the roof (crux) and continue up on good holds to a blocky corner and a 2-bolt ring anchor. 60'

Only Draws are required and you can rappel the route with a single rope.

FA - Joe & Judy Perez, September 2009

Anniversary - 5.9
Start at an obvious right-facing flake/corner 20' left of Gaggle Of Geese. Step up and place a gray (.4) Camelot in the flake. Climb the face just right of the flake, keeping the 2 bolts on your left. Continue right of the small roof and nose on your left to a good stance on the left side of the small roof on Gaggle Of Geese. Clip the bolt under the roof using a full-length runner. A good hold for your right hand above the left side of the small roof allows you to step left onto the nose and clip a bolt on top of the nose, again with a full length runner. Continue stepping left onto the point of the nose (nice exposure) and pull up onto its top. Continue up and left past 2 more bolts and then straight up to the 2-bolt ring anchor shared with Gaggle Of Geese. 60'

Draws plus the gray Camelot are required and you can rappel the route with a single rope.

FA: Al Hospers, Judy & Joe Perez, September 14, 2009



It's been a wonderful ice season, but Spring is officially here folks. Thus the sun is strong so it's warm during the day, but it's cold at night. And of course that means that climbs in the full sun are crap, but anything in the shade can still be good and maybe even building a bit. Sure, Standard Route is still massive, but the ice isn't all that good IMO. I was up there today and thought the ice above the cave was punky! Climbs in the reflector oven that is the Amphitheater are a mess now and honestly in my mind it's not a smart place to be. We're entering a time when the best climbing will be up high in the Ravine. And of course the longer days make it a great time to be up there. From here on out I'm only going to be posting pictures of things I think are in climbable shape, and that's a dwindling supply.
Huntington Ravine
IN mostly
Repentance
OUT
Standard Route
climbable, but getting punky
Dracula
IN - bring your snorkle


While the bug population is assuredly dwindling, there still are some of the annoying little pests out there causing grief. On top of that there have been confirmed tests of mosquitoes carrying the EEE virus and one confirmed case in New Hampshire! To my mind that's a good enough reason for me to keep the DEET in your pack until we have a couple of hard frosts up here.


2009 Reel Rock Film Tour
Saturday, September 19, 2009
Details: Come check out the latest climbing films from Big Up Productions and Sender Films, raffle for a Sterling rope.
Location: The Climbing Wall at Cranmore Family Fitness Center
Address: 1 Skimobile Road in North Conway, NH 03860
Time: Doors at 7, show starts at 7:30 pm
Tickets: $10 @ the door

September 20, 2009 ó Kismet Cliff Run A challenging, five mile race around beautiful Cathedral and Whitehorse Ledges in North Conway, New Hampshire. Come for the steep climbs and descents, technical singletrack, and stunning views, with approximately 1,100 feet of elevation gain. Starts and finishes at Echo Lake State Park. Great food from Matty Bís, prizes and raffle after the race. This event is USATF sanctioned, and part of the Eastern New England Trail Running Series.
More info - http://www.kismetrockfoundation.org/


Up on one of the Mount Washington Valley's finest crags and want to know what that climb you're looking at is? Or maybe you're on your way up from Boston and want to check out the Ice Report for your upcoming weekend plans. Or more likely, you're at work just want to daydream about your next adventure. Well if you have a smart phone handy, you can get to NEClimbs from anywhere you have cell service. While it doesn't offer every single feature of the site and it's not an "app", in mobile form, it does do a whole lot and is very useful. Here is the live link to the mobile version of NEClimbs:

http://www.neclimbs.com/mobile

Check it out and if you have issues on your specific phone, please feel free to let me know.


Join us and LIKE us on Facebook. I'll try and post some interesting pix every Thursday and the latest Ice Report in the season, tho certainly not the whole Report. Here's where you can check it out:

http://www.facebook.com/NEClimbs/



Have fun and climb safe,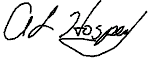 Al Hospers
The White Mountain Report
North Conway, New Hampshire
---
If I have learned one thing in my 54 years, it is that it is very good for the character to engage in sports which put your life in danger from time to time. It breeds a saneness in dealing with day to day trivialities which probably cannot be got in any other way, and a habit of quick decisions.
Neville Shute