Like reading the White Mountain Report every week? Why not get it delivered to your e-mailbox every Thursday? All you have to do is subscribe. It's fast, painless, and best of all it doesn't cost you a dime!
CLICK HERE...

October 1, 2009

Hi Folks,

We're now fully committed to that alternate season called Leaf Peeper. It's a magical time when the Valley is filled with people from all over the world, enjoying what we all take for granted - the visible change of season. You see far more rental cars on the road, hear as myriad of languages and dialects spoken and have to fight for a parking slot at almost every trailhead. And heaven forbid you want to get a room at an inn or a reservation at a restaurant at prime dinnertime. It's good for our economy, at a time when we've all been kind of scuffling-by all year, but annoying for the locals.

As of today (October 1) the consensus is that we're at about 35% Peak down here in the Mount Washington Valley. That is changing rapidly and dependent on your exact location and elevation. There are pockets of color that are very close to 100%, and others where it feels and looks still like summer green. I was up in Crawford Notch and the sides of the road are very colorful, but the deeper woods are still green. However the much cooler nights are serving to accelerate the process.

Fortunately we have had very minimal leaf-drop so far. That's my least favorite part of this autumnal process. It has nothing to do with having to rake them up in my yard, more the difficulty in moving around on the cliffs. Coming down the Thin Air trail with a foot of fresh dry leaves on the ground is comparable to coming down the Winter Lions Head in a foot of fresh powder with no crampons. Yet another reason for my bringing my hiking poles with me at this time of year. Also be careful wandering around unroped on places like the Upper Refuse ledge. Although making for an aesthetically nice mountain bike ride, it makes it very difficult to see where the trail goes and where the obstacles are. "Enders" here I come!


Last Friday I went over to Humphrey's with George to check out his new route, Rumble In The Jungle. He put this one up in two passes, the first 2 pitches on 8/9/20009 with David Giampitro and pitch 3 with Sara Reeder on 9/21/09. The initial 2 pitches are classic Hurley adventure climbing. It goes up through a large corner and then over a small overhanging roof to a tree belay. Pitch 2 continues up a small overlap, wandering through the trees to a lager ledge. This is actually the same ledge that runs from the belay tree at the top of the gully on Cakewalk. The picture on the home page of NEClimbs this week is of George climbing this pitch.

I followed George doing quite a lot of cleaning and trundling along the way. When I say trundling, I mean some very large blocks! I think the route is significantly safer now than it was previously. While it isn't an especially aesthetic route, in the adventure route category it does have some interesting things about it. I liked the moves up the large corner in the beginning and the move over the roof just before the belay. The second pitch is nothing special at all and simply serves as a way to get to the large ledge and the start of pitch 3, which is quite another matter.

The last pitch is actually the best part of the route. It climbs up a steep and slightly-overhanging face past several a number of bolts and a couple of pieces of gear. You can climb straight up with bolts on your left, more balancey, or left of the bolts, more overhanging. Initially George described this as 5.9. However after climbing it I think it most certainly a 10. George's old-school rational is that if They Died Laughing is a 5.9, then this is 5.9. I'm not sure this is a fair comparison, and I'd guess the pitch is harder than he thinks, as he has it very wired. Of course Your Mileage May Vary! I've be interested in hearing other folks' opinions, go get over there and check it out. Regardless here's the info -

Directions:  This is in the newly developed area of Humphrey's that's left of Cakewalk. The climb is located 100' left of Yellowjacket and just right of the start of Tree Keys. Look for a tree near the cliff with keys embedded in the trunk near eye level. There are two bolts on a dark brown slab opposite the tree.

Description: This climb starts up the obvious large left-facing corner on your right.

Pitch 1: Stem up a large left-facing corner, passing a birch tree, to gain a blunt arete. Follow this to a ledge with junip[er bushes. There is one short passage of 5.8 or perhaps 5.9 climbing protected by a small wire nut and small cams. This difficulty can be avoided by a short (3 or 4 foot) detour to the left. 5.8 (60')

Pitch 2: Climb the easy cracks above the belay and then up the easy vegetated slope until you reach a steep wall. 5.5 (40')

Pitch 3: Start the final pitch from the left edge of a tree covered ledge. Stand on a rock pillar to start the slightly overhanging wall. There are 4 bolts and a 2-bolt anchor at the top. The leader should also some some small cams (1 inch) or possibly tricams 5.10- (60')

Gear: standard rack, also 2 ropes or a 70m rope if you want to rap from the Let Them Eat Cake rap station on the far right of the ledge at the start of P3

Descent: rappel the route

History:  August 9,2009 - Pitches 1 & 2 George Hurley & David Giampitro. Pitch 3 George Hurley & Sara Reeder 9/21/09



It's been a wonderful ice season, but Spring is officially here folks. Thus the sun is strong so it's warm during the day, but it's cold at night. And of course that means that climbs in the full sun are crap, but anything in the shade can still be good and maybe even building a bit. Sure, Standard Route is still massive, but the ice isn't all that good IMO. I was up there today and thought the ice above the cave was punky! Climbs in the reflector oven that is the Amphitheater are a mess now and honestly in my mind it's not a smart place to be. We're entering a time when the best climbing will be up high in the Ravine. And of course the longer days make it a great time to be up there. From here on out I'm only going to be posting pictures of things I think are in climbable shape, and that's a dwindling supply.
Huntington Ravine
IN mostly
Repentance
OUT
Standard Route
climbable, but getting punky
Dracula
IN - bring your snorkle


If you visit NEClimbs.com you probably have noticed that the webcam is not in service right now. I have been aware, and several folks have pointed out, that it has gotten more & more blurry over the past few months. I put off dealing with it 'cause I feared that it would be a big deal, but I finally had some time earlier this week and decided to have a look. When I opened up the dome enclosure I saw a pile of dead ants! That's right, dead ants. Once I cleaned that mess up and sprayed around the outside of the enclosure with ant killer spray I took out the camera and checked it out. There are some pix in the thread on NEClimbs.com if you are interested.

It turns out there was some kind of smudge/cataract actually inside the lens elements. It is clearly inside, NOT outside where it can be cleaned. [sigh] I called Canon tech support and I have to send  it to the factory service center for repair. Turns out that it is still under warranty, by a single day! With any luck it will be back soon and up and running by ice season. I'll supply updates when I hear from them.

While I was up on the ladder looking at the enclosure I also checked out the trees in the line of vision. I'm going to try and clip some more branches top open up some additional views. It would be nice to be able to get a good shot of the Diagonal Pillar in the winter. I also need to build a small roof over the dome to keep teh snow off it. It's annoying to have to go out there after a big snowstorm and sweep the dome clear so the camera is unobstructed.

So much work to do before winter, so little time!


Dr. Charles Houston, who, motivated by what he called "the lure of unknown regions beyond the rim of experience," led a legendary failed Himalayan expedition, and who did trailblazing research on high-altitude medicine, died Sunday in Burlington, Vt. He was 96. In 1953, Dr. Houston (pronounced HOW-sten) led a team of eight to within 3,000 feet of the 28,251-foot summit of K-2, the second-highest mountain in the world. They expected to reach the top in two or three days.

Instead, the climbers experienced what became a famous series of harrowing events. Their heroic response came to exemplify how utterly self-sacrificing a team of mountaineers can be. Dr. Houston called it "the brotherhood of the rope." As a result of the high altitude, a team member developed clotting in his veins and faced death if a clot reached his lungs. The other team members knew they faced grave danger if they tried to carry him to safety, but they did not hesitate.

Connected by rope, six of them inched downward. Suddenly, five tumbled down a precipitous slope. The sixth clung to a wall of ice with an ax and used the rope to stop their fall after 300 feet, holding on for more than an hour as they worked their way to safety.

The injured man, wrapped in a sleeping bag and tent, was also saved. He was anchored to the slope while the others set up a camp nearby. But when they returned, he was gone. Most assumed he was swept away by an avalanche. But as years passed, Dr. Houston came to believe he had committed suicide to spare his compatriots further risk.

More details CLICK HERE


It's coming fast... Bring your camera for some spectacular shots over the next week to 10 days.


Sure there are a few bugs here & there, but they are hardly worth talking about. Even in the woods around Humphrey's or the trails behind Cathedral Ledge they are insignificant. As soon we get another good frost even the straggler's will be gone. It's a great time to be out in the back country. Enjoy it while you can.


Up on one of the Mount Washington Valley's finest crags and want to know what that climb you're looking at is? Or maybe you're on your way up from Boston and want to check out the Ice Report for your upcoming weekend plans. Or more likely, you're at work just want to daydream about your next adventure. Well if you have a smart phone handy, you can get to NEClimbs from anywhere you have cell service. While it doesn't offer every single feature of the site and it's not an "app", in mobile form, it does do a whole lot and is very useful. Here is the live link to the mobile version of NEClimbs:

http://www.neclimbs.com/mobile

Check it out and if you have issues on your specific phone, please feel free to let me know.


Join us and LIKE us on Facebook. I'll try and post some interesting pix every Thursday and the latest Ice Report in the season, tho certainly not the whole Report. Here's where you can check it out:

http://www.facebook.com/NEClimbs/



Have fun and climb safe,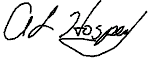 Al Hospers
The White Mountain Report
North Conway, New Hampshire
---
You put up with the grind of work or school as long as you can or is required. But then, one day, the phone rings one too many times, or the line at the gas pumps seems unending. The air smells bad. The food foul. 'Enough of this' you cry. You grab your ice tools and are gone.
Duane Raleigh