Like reading the White Mountain Report every week? Why not get it delivered to your e-mailbox every Thursday? All you have to do is subscribe. It's fast, painless, and best of all it doesn't cost you a dime!
CLICK HERE...

October 29, 2009

Hi Folks,

Winter just seems so close, and then so far away. One day we're cold & windy and it's clearly a hard freeze, in the upper elevations at the least, and the next it's a warm drenching rain like the one we had on Tuesday - almost 3 inches worth! Friends are running up to Sunday River to get in a couple of rocky ski runs, and yet the roads and woods are full of cyclists. The woods are still glorious with warm colors and yet treacherous with the leaves covering holes and mud. It's the best and not quite worst all rolled together.

I had to drive over to Plymouth the other day so I took the time to drive through Crawford Notch and Franconia early in the morning. It was a pretty chilly morning and there was only a hint of frost down here in the Valley, but as I drove further up through Crawford Notch there was more on the trees and in in the upper elevations. I paused at the scenic pullout before Arethusa Falls but there were clouds obscuring Mt. Washington. I could still see a little snow on the summit, since washed away by the rains. A bit further north I had a look at Frankenstein and of course there was nothing resembling ice there. At the Willey House I stopped to check out the Webster ridge. This was very different with lots of frost on the trees and and even a little ice hidden in the dark corners, but nothing of any real significance. Still it was truly beautiful.

Standard Route
Dropline
Mt Washington
Mt Webster slabs
Webster upper area

Over in Franconia Notch there actually was less ice and frost, except in a some shaded trees below the Eaglet. I had hoped in the back of my mind that it's find some significant ice hidden back in the deep dark recesses of thethe Dike. While it wasn't much there definitely was ice in there. I'm not counting on there being enough ice to climb before Halloween as it has been in some years, there was ice up there.

Franconia frost
The Eaglet
Black Dike

Of course after all the rain we had ion Tuesday I'm sure all that came down quickly. All the snow on Mt. Washington has certainly melted away. However I'll bet that the water table has filled up and once we get a little snowpack on the ground and some cold weather the ice will be forming like crazy. And I'll be that's your hope too. [grin]



It's been a wonderful ice season, but Spring is officially here folks. Thus the sun is strong so it's warm during the day, but it's cold at night. And of course that means that climbs in the full sun are crap, but anything in the shade can still be good and maybe even building a bit. Sure, Standard Route is still massive, but the ice isn't all that good IMO. I was up there today and thought the ice above the cave was punky! Climbs in the reflector oven that is the Amphitheater are a mess now and honestly in my mind it's not a smart place to be. We're entering a time when the best climbing will be up high in the Ravine. And of course the longer days make it a great time to be up there. From here on out I'm only going to be posting pictures of things I think are in climbable shape, and that's a dwindling supply.
Huntington Ravine
IN mostly
Repentance
OUT
Standard Route
climbable, but getting punky
Dracula
IN - bring your snorkle


OK OK... This is the final official week for the NEClimbs & White Mountain Report Fundraiser. If you've looked at the Donation page you will know that it's been a VERY SLOW fundraiser this year. Still, many, many thanks go out to the 24 individual contributors who have taken the time and made the effort to support NEClimbs and the White Mountain Report. It is sincerely appreciated. This is a LONG way from the 119 individuals that contributed last year. Just so you understand - there are currently 1078 individual subscribers to the White Mountain Report mailing list and on average there are well over 2500 unique visitors to the NEClimbs.com web site EVERY DAY.

To put things in a perspective that's a bit closer to home, your $20 annual contribution averages out to 40 CENTS a week! Not really a very big expense when you look at it like that, is it? By comparison a small Starbuck's latte is on the order of $2.50! Of course the weekly report and the NEClimbs web site happens all year, but it's this time of the year - Ice Season - that the Report comes into its own. As soon as we slip into full-on winter mode I'll be out there during the week checking on the state of the ice, and reporting back to you on what's IN and what's OUT. And if you are an ice climber this is surely info that you will want every Thursday afternoon.

SO PLEASE take just a minute to support NEClimbs and The White Mountain Report. You can donate via check or money order for $20 or even easier, make your contribution ON LINE via PayPal. It's easy & painless and you can use any popular credit card. Simply click the link below and make your contribution.

CLICK HERE

Remember, you DON"T need a PayPal account to use PayPal. But if you don't want to go through PayPal, and some don't, you can always make out a check or money order to NEClimbs and send it here:

NEClimbs
92 Bow Lane
North Conway, NH 03860

The 2009/20010 Donation List is now up containing the names of all of those who have contributed as a part of this year's fundraiser. REMEMBER, it's your contribution that makes this newsletter and the NEClimbs web site possible.

Thanks so much for your support.

Al Hospers


Petzl has announced the launch of a global "Power of Light" Photo/Video contest, in line with the launch of the new series of Tikka2 and Zipka2 headlamps. A jury of international filmmakers and photographers, along with the viewing public, will weigh in on the best photos and videos created on one of two themes: "Illustrate the Power of Light", or, "What Do You Do with Your Headlamp?"

Entries will be accepted beginning November 1st through December 31st, 2009, and the grand prize winner will receive their weight in Petzl gear – a package worth over $10,000. Loads of runner-up prizes are also up for grabs.

Here's How It Works
- Participants submit one photograph or one video no longer than 2 minutes maximum on one of two topics: "Illustrate the Power of Light" or "What Do You Do With Your Headlamp?".

- A Grand Prize will be awarded for the best video and the best photograph. Each grand prize winner will receive their weight in Petzl gear.

- Runner-up prizes include a full selection of gear for a specified activity, the entire range of TIKKA2/ZIPKA2 headlamps, and more

- Rights-free music will be made available on http://video-contest.tikka2.com for entrants to download for use in videos.

- Awards will be based on criteria of originality, humor, quality and aesthetics.

- Winners will be announced in early 2010.

Jurors and filmmakers Josh Lowell, Sean White and Guillaume Broust have created and posted videos to inspire entrants (as jurors, the aforementioned will not be qualified to compete or win). The video jury includes Guillaume Broust, Bertrand Delapierre, Josh Lowell, and Shaun White. The photo jury features Stephan Denys, Tony Lamiche and Petzl's own Laurent de Lafouchardiere and John Evans. To tip the scales, the public will have the opportunity to vote online.

For complete contest details, visit Petzl's contest page http://video-contest.tikka2.com. The site features a cool calculator for entrants to estimate their potential winnings by calculating the equivalency of their weight in Petzl gear.


The Caliente! party and dance takes place at Black Mountain Resort in Jackson on November 7. Tickets for are only $35 and are available at http://www.kismetrockfoundation.org

RSVP is required please. For more information visit the website or contact Heidi Lewis (heidi@kismetrockfoundation.org or call 603-383-9928).

Based in North Conway, NH, Kismet Rock Foundation is a non-profit organization striving to enhance the physical, intellectual and emotional development of well-functioning but economically disadvantaged children by providing access to the immense value of a comprehensive education in technical rock climbing. Kismet Rock Foundation currently offers programs to students from Boston, MA, Manchester, NH, Bartlett, NH and Portland, ME.


I'm excited to be playing with the Bruce Marshall Band on Halloween night. It's Bruce's 10th annual Halloween bash and it's going to be a wild and crazy evening of great music, excellent food and superb brews. I'm turned on about playing with Bruce and the guys and I hope you can make it down.
http://www.braysbrewpub.com/halloween.html
Bruce is best known for his songwriting, singing and guitar work. You canfind out more about him at: www.brucemarshall.net and sample his music on YouTube.


Up on one of the Mount Washington Valley's finest crags and want to know what that climb you're looking at is? Or maybe you're on your way up from Boston and want to check out the Ice Report for your upcoming weekend plans. Or more likely, you're at work just want to daydream about your next adventure. Well if you have a smart phone handy, you can get to NEClimbs from anywhere you have cell service. While it doesn't offer every single feature of the site and it's not an "app", in mobile form, it does do a whole lot and is very useful. Here is the live link to the mobile version of NEClimbs:

http://www.neclimbs.com/mobile

Check it out and if you have issues on your specific phone, please feel free to let me know.


Join us and LIKE us on Facebook. I'll try and post some interesting pix every Thursday and the latest Ice Report in the season, tho certainly not the whole Report. Here's where you can check it out:

http://www.facebook.com/NEClimbs/



Have fun and climb safe,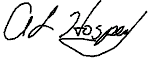 Al Hospers
The White Mountain Report
North Conway, New Hampshire
---
I've tried many sports, but climbing is the best. The beauty of this sport is that no matter how good you get, you can always find a way to challenge yourself.
Randy Leavitt