Like reading the White Mountain Report every week? Why not get it delivered to your e-mailbox every Thursday? All you have to do is subscribe. It's fast, painless, and best of all it doesn't cost you a dime!
CLICK HERE...

December 3, 2009

Hi Folks,

While there hasn't been any winter sports activity to speak of going on up here yet, there has been some stuff going on... The bi-annual MRS (Mountain Rescue Service meeting took place last Tuesday. Mostly it was a same-old, same-old with 2 exceptions. Two new directors were named; Janet Bergman and Byard Russell. Welcome to them both. The former is the first woman to serve on the MRS Board. It's a long-awaited and needed step for this organization. Congratulations to her most especially. Amazingly enough there were no accidents to report since the Spring meeting. It was an unusually quiet spring/summer/fall accident wise. Knock wood!

A little over a week ago there was a moderate rockfall on the South Buttress of Whitehorse Ledge. I heard about it from a couple of people and had a look a few days later. It's hard to tell where it came from, but apparently a large block fell from somewhere in the upper headwall directly above the Loose Lips belay, probably 100' right of the top of the 3rd pitch of Children's Crusade. It struck the tree ledge and shattered leaving a lot of rubble and sending a lot of rock down right over Ethereal Buttress. Immediately afterward there were obvious "blooms" of rock dust near the Loose Lips crack. From what I can see through binoculars the chain belay is still just fine, tho a small tree right above it may have been impacted. One of the trees on the Ethereal ledge was snapped off and is now leaning against the left side of the buttress and several trees on the ground were hurt as well. There is a fair amount of rubble on the ground by the start of Beelzebub and even more large stuff down in the talus slope below. There's a real reason why there is a talus slope down there folks. [wry grin]



It's been a wonderful ice season, but Spring is officially here folks. Thus the sun is strong so it's warm during the day, but it's cold at night. And of course that means that climbs in the full sun are crap, but anything in the shade can still be good and maybe even building a bit. Sure, Standard Route is still massive, but the ice isn't all that good IMO. I was up there today and thought the ice above the cave was punky! Climbs in the reflector oven that is the Amphitheater are a mess now and honestly in my mind it's not a smart place to be. We're entering a time when the best climbing will be up high in the Ravine. And of course the longer days make it a great time to be up there. From here on out I'm only going to be posting pictures of things I think are in climbable shape, and that's a dwindling supply.
Huntington Ravine
IN mostly
Repentance
OUT
Standard Route
climbable, but getting punky
Dracula
IN - bring your snorkle

Here are some pictures, one of the upper area and 3 of the ground:

WhitehorseRockfall_upper
WhitehorseRockfall_lower_1
WhitehorseRockfall_lower_2
WhitehorseRockfall_lower_3


As of Monday there was quite a lot of loose stuff sitting up on the upper ledge. I personally will not hang around in that area until after the Spring thaws unless someone goes up there and does some trundling. Your desire to accept risk may vary...


Well folks I don't know what to even say about this weather. If you're into ice climbing or skiing, it sucks. No ifs, ands or buts about it! Last week everything that was coming in on Mt. Washington fell apart due to exceedingly warm temps and rain. But then it got a bit cold, at least in the upper elevations, plus we got a significant early-season snow event last Saturday. People were skiing at Wildcat and Bretton Woods and even Cannon looked as if it was getting closer. There were some pictures of Tucks posted on the www.tuckerman.org that were taken early this week that looked as if things were proceeding quite well. And then it warmed up again... [sigh] What's worse now is that we had a pretty major rain event last night through this morning, bringing over .5 inches of rain and 60+ degree temps at 1:45 this afternoon. The temperature is over 40 degrees at the elevation of Tucks as I write this. Not good at all!. I started to take a ride up to Pinkham at noon but the entire top of the mountain is covered in clouds, so it seemed to not be useful.The forecast is predicting colder temps beginning Friday night so by the end of the weekend we may be seeing some ice up there again. I've got my gear ready for a hike on Tuesday so I have my fingers crossed.


Up on one of the Mount Washington Valley's finest crags and want to know what that climb you're looking at is? Or maybe you're on your way up from Boston and want to check out the Ice Report for your upcoming weekend plans. Or more likely, you're at work just want to daydream about your next adventure. Well if you have a smart phone handy, you can get to NEClimbs from anywhere you have cell service. While it doesn't offer every single feature of the site and it's not an "app", in mobile form, it does do a whole lot and is very useful. Here is the live link to the mobile version of NEClimbs:

http://www.neclimbs.com/mobile

Check it out and if you have issues on your specific phone, please feel free to let me know.


Join us and LIKE us on Facebook. I'll try and post some interesting pix every Thursday and the latest Ice Report in the season, tho certainly not the whole Report. Here's where you can check it out:

http://www.facebook.com/NEClimbs/



Have fun and climb safe,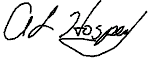 Al Hospers
The White Mountain Report
North Conway, New Hampshire
---
My once-keen analytical mind has become so dulled by endless hours of baking in the hot sun, thrashing about in tight chimneys, pulling at impossibly heavy loads, freezing my ass off.... so that now my mental state is comparable to that of a Peruvian Indian, well stoked on coca leaves..
Warren Harding