Like reading the White Mountain Report every week? Why not get it delivered to your e-mailbox every Thursday? All you have to do is subscribe. It's fast, painless, and best of all it doesn't cost you a dime!
CLICK HERE...

December 17, 2009

Hi Folks,

The lead-off story this week has got to be the COLD! Wednesday night the temps started dropping and kept going until they were at the zero mark here in the valley, and then the winds started. I was woken up several times with the sound of debris banging up against the side of the house. When I woke up the yard was filled with limbs that had been blown off the trees. When I took the dog out for his morning walk there was a very large tree that had come down right on the side of Old West Side Road. Overnight gusts topped out at 40 mph and the windchill was -13. On Thursday morning at around 7 AM the wind was low but the temp was -4!

Driving up into Crawford Notch at 9 AM in my van was a bit of a challenge. The wind was blowing me all over the road and in places it make the cliffs hard to see with the blowing snow. Still it was exciting to see the change that has taken place in just a few days. While on Tuesday there was ice to be climbed here and there, it is clear that things are changing very rapidly. We have gone from minimal to close-to-reasonable in a 36 hour period. I was out with Brad White, owner of IMCS and my boss, on Tuesday and we climbed Elephant Head. We both enjoyed ourselves and commented that the ice actually wasn't too bad. In fact it was probably one of the better climbs in the area at that time. However only 48 hours later there were many of the trade routes that are now in far better shape than that.

Most of the stuff in the Amphitheater aren't in yet, but that's fairly normal. However I would expect that with the continued cold on tap they will continue to bulk up right through the weekend. Standard, Lost In The Forest, Penguin and Dracula are all looking climbable. In fact I saw a party on Standard in brutally cold conditions this morning! Dropline, Machine and Angle Cakes are looking at this rate as if they will be climbable very soon. Yee Ha...

Here are some pictures in addition to the ones already posted in the Ice Report section of NEClimbs:

Black Pudding Gully
Standard Route
Right of Upper Hitchcock
Angel Cakes
Shoestring Gully
Mt Washington

...enjoy



It's been a wonderful ice season, but Spring is officially here folks. Thus the sun is strong so it's warm during the day, but it's cold at night. And of course that means that climbs in the full sun are crap, but anything in the shade can still be good and maybe even building a bit. Sure, Standard Route is still massive, but the ice isn't all that good IMO. I was up there today and thought the ice above the cave was punky! Climbs in the reflector oven that is the Amphitheater are a mess now and honestly in my mind it's not a smart place to be. We're entering a time when the best climbing will be up high in the Ravine. And of course the longer days make it a great time to be up there. From here on out I'm only going to be posting pictures of things I think are in climbable shape, and that's a dwindling supply.
Huntington Ravine
IN mostly
Repentance
OUT
Standard Route
climbable, but getting punky
Dracula
IN - bring your snorkle


Some of you have been having problems getting the email Report. I am aware of this issue and have tracked it down to a problem that lies somewhere between my ISP (Roadrunner), my web domain host (Blue Genesis) and a SPAM blacklist organization (SORBS.org). It has bigger implications than just the Report and has been causing me some real hassles recently. I have made some changes and hopefully you will be receiving this email. If not, please be assured that I will get it resolved as soon as possible.


The cold snap has made a major difference in the state-o-the-ice. Even climbs here in the Valley are forming up like crazy. There is ice at the North End and the Black Pudding column has formed. There are many lines to be had a close to consensus grading at Frankenstein and some of the test-pieces are coming in quickly. As soon as we have a little moderation of the temperature I would guess that climbs like Dropline and Machine will rapidly get done. Higher in the Notch things are taking a bit longer to come together, however Hitchcock, Elephant Head and Gully #1 all are looking OK with Great Madness close behind. Cinema is still very thin. I'm kind of disappointed that Snot Rocket has not formed, but hopefully that will change.

A bit more afield, word has it that Kinsman has ice but not as protectable as one would like. Huntington is in good shape, but Tucks has leaped full-on into the snow-bowl that it is known for. I have not been over to check on Way In The Wilderness, however this serious cold is just what it loves. The Dike and other climbs on Canon are in and Omega is forming. I haven't heard anything about the Flume, but I'm sure that there is ice in there. The question as usual is about the state of the floor. Dave Powers took a drive by Willoughby a couple of days ago and said that the ice was surprisingly big. He saw parties on Last Gentleman and other climbs.

It's ice season folks and things are looking GOOD Now is the time to climb!


As you may know Owls Head Cliff is now a part of the White Mountain National Forest. Tom Richardson sent me a notice from the Forest Service regarding the new Stewardship Project to manage the cliff. Here's what he said:

"Below is an important "legal notice" email from the Forest Service. This concerns public comments relative to the stewardship project that includes the Owls Head Cliff portion of the WMNF. I have not fully reviewed this 184 page document, but it does include parking and cliff access trails for climbers. Climbing needs are featured in the first few pages of the report. Alternatives 2 & 3 address parking and trail access for the cliff. Personally I lean toward alternative 2 or a compromise between 2 & 3. I suggest that you take an hour or so to review the report and make your opinions known to the project managers."

It would be a good idea for as many climbers as possible to have a look at the plan and comment as they feel appropriate.

========================================================

From: Brett Bayer
Date: December 16, 2009 4:40:44 PM EST


The Pemigewasset Ranger District has released a 30-day comment report on the proposed Oliverian Stewardship project, Towns of Benton and Warren, Grafton County, NH.

All information related to current NEPA projects, including documents such as the 30-day comment report for the Oliverian Stewardship Project, is now available at the national Projects, Appeals, and Litigation System web site, located at:

http://www.fs.fed.us/nepa/project_content.php?project=23427

========================================================


Up on one of the Mount Washington Valley's finest crags and want to know what that climb you're looking at is? Or maybe you're on your way up from Boston and want to check out the Ice Report for your upcoming weekend plans. Or more likely, you're at work just want to daydream about your next adventure. Well if you have a smart phone handy, you can get to NEClimbs from anywhere you have cell service. While it doesn't offer every single feature of the site and it's not an "app", in mobile form, it does do a whole lot and is very useful. Here is the live link to the mobile version of NEClimbs:

http://www.neclimbs.com/mobile

Check it out and if you have issues on your specific phone, please feel free to let me know.


Join us and LIKE us on Facebook. I'll try and post some interesting pix every Thursday and the latest Ice Report in the season, tho certainly not the whole Report. Here's where you can check it out:

http://www.facebook.com/NEClimbs/



Have fun and climb safe,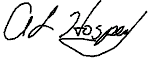 Al Hospers
The White Mountain Report
North Conway, New Hampshire
---
My success rate is much higher when I'm soloing. It's easier to talk yourself into quitting when you have someone to talk to.
Amanda Tarr