Like reading the White Mountain Report every week? Why not get it delivered to your e-mailbox every Thursday? All you have to do is subscribe. It's fast, painless, and best of all it doesn't cost you a dime!
CLICK HERE...

April 22, 2010

Hi Folks,

As someone who has struggled with writing over the years, and who sheepishly admits to having 2 uncompleted novels in his quiver, it is always impressive when you find out that you actually know someone who has completed a book, and then actually gets it published! While I knew that local climber and guide Freddie Wilkinson has been working on a book about K2, what I didn't realize was that it was done and that it had actually been published. One Mountain Thousand Summits: The Untold Story Tragedy and True Heroism on K2, will be out in early July published by NAL Hardcover. A huge congrats goes out to Freddie. It's hard enough doing the climbs that he has done, but actually finishing a full-length book is quite another thing altogether.

Here is the editorial description of the book:

One Mountain Thousand Summits - An insider's account of one of the deadliest and most controversial tragedies in mountaineering history-the 2008 K2 disaster.

When eleven men perished on the slopes of K2 in August 2008, it was one of the deadliest single events in Himalayan climbing and made headlines around the world. Yet non of the surviving western climbers could explain precisely what happened. Their memories were self-admittedly fogged by exhaustion, hypoxia, and hallucinations. The truth of what happened lies with four Sherpa guides who were largely ignored by the mainstream media in the aftermath of the tragedy, who lost two of their own during the incident, and whose heroic efforts saved the lives of at least four climbers.

Based on his numerous trips to Nepal and in-depth interviews he conducted with these unacknowledged heroes, the other survivors, and the families of the lost climbers, alpinist and veteran climbing writer Freddie Wilkinson presents the true story of what actually occurred on the "savage" mountain. This work combines a criticism of the mainstream press's less-than-complete coverage of the tragedy and an insightful portrait of the lives of 21st-century Sherpas into an intelligent, white-knuckled adventure narrative.

Freddie will be doing a talk and book signing on July 7 at White Birch Books in North Conway, NH. I'm sure it will be a great one so check it out. You can also pre-order the book on Amazon.com.


I know that I had mentioned a while back that local climber Sarah Garlick had also published her first book Flakes, Jugs, and Splitters: A Rock Climber's Guide to Geology, published by Falcon Press. Since I was talking about local authors, I figured I'd mention her too. This user-friendly guide brings the often esoteric science of geology into the hands of rock climbers. Covering topics from how to use a geologic map and find new crags to why Europe has the best limestone and how El Capitan's North America Wall got its name, it addresses a fact for every climber's ponderings. Stunning photographs of worldwide destinations and easy-to-read artist's renderings of geologic concepts make this essential new resource as visually engaging as it is entertaining and edifying.

It's available at several locations locally as well as at Amazon.


I've been doing a bit more riding than climbing so far this week, but I did get out for a while on Tuesday. I heard a rumor that George Hurley and partner David Giampitro were heading over to Humphrey's to try some of the climbs that Joe and Judy Perez and I have put up recently. So I grabbed the dog and headed over to see if they would let me tag along. As I walked along the cliff I was somewhat surprised to to see that there was a lot more running water than I expected. Sure, we'd had 2 days of snow and slop, but we'd also had 36 hours of dry windy weather. regardless, pretty much everything was seeping, if not running.

All of our new climbs were wet, but I could hear George and David further down the cliff-band. When I found them, George was a dozen feet up a rust-colored shrub-filled corner. The rock was pretty crappy looking, but it was it was, most likely, the driest place around. The first 40' was slow going with a lot of pulling on gear, as a lot of the holds were suspect, but at least the protection was reasonable.

Around 50' up the gear petered out as George didn't have the requisite large #4 and bigger cams that would be needed. He was able to find a place where he could get in a couple of good nuts to lower off on. As he started to lower he decided to tension-traverse off to the left about 15' where there was another corner that looked a lot easier and where he would be able to scramble up through a mess of Juniper bushes to get to the top. 20 minutes later he was down, having pulled all the gear. While we're all sure that this is a FA, we also all agreed that it is very unlikely to be repeated. That's the way it is with a lot of adventure climbing. yiou do it for yourself and walk away... Needless to say neither David nor I wanted to follow this thing so the 3 of us had a bite to eat and packed up.

As we walked by the new area we noticed that, amazingly enough, the seeps had pretty much dried and both Old Crow and High Steppin' were good to go. George led High Steppin' and confirmed the grade of 5.7. I followed and took out the gear, finding it interesting that George had found some placements that neither the Perez's not I had found when we did it. Gotta hand it to George! When I lowered off I set up the rope to be over the crux of Old Crow (5.9) and tried the crux moves just for giggles. It still feels like a 9 to me and I'd be interested in hearing what other folks have to say. I had to leave to do some work so I didn't get to see David do it on a TR. There are now 3 new routes left of Anniversary and Tree Keys that (hopefully) are worth trying. Give them a shot and let us know what you think.

George adventure climbing -
George 1
George 2

George on High Steppin' (5.7) -
George 3



It's been a wonderful ice season, but Spring is officially here folks. Thus the sun is strong so it's warm during the day, but it's cold at night. And of course that means that climbs in the full sun are crap, but anything in the shade can still be good and maybe even building a bit. Sure, Standard Route is still massive, but the ice isn't all that good IMO. I was up there today and thought the ice above the cave was punky! Climbs in the reflector oven that is the Amphitheater are a mess now and honestly in my mind it's not a smart place to be. We're entering a time when the best climbing will be up high in the Ravine. And of course the longer days make it a great time to be up there. From here on out I'm only going to be posting pictures of things I think are in climbable shape, and that's a dwindling supply.
Huntington Ravine
IN mostly
Repentance
OUT
Standard Route
climbable, but getting punky
Dracula
IN - bring your snorkle


I just saw a poster today announcing that the movie North Face will be playing at the Majestic Theater in Conway starting on April 23rd. I've been hoping that it would be playing in the area and am really excited about this. I had resigned myself to catching it on DVD sometime in the far future, so this is great news. I've heard good things about the movie. The Majestic is located at 32 E Main St Conway and you can call the theater for times at 447-5030. For more info about the film here is the link:

North Face movie web site


As the snow happily disappears and the sun and warmth bring with it time on the rock and trails, we'd like to enhance your experience with a new pack or accessory.  So through May 31st, find the Lowe Alpine product that best suit your needs and enjoy 25% off the entire purchase. Click the link HERE and enjoy...


Legendary climber Pat Ament is coming to the NY/NJ area at the end of April/beginning of May. Pat's new film, "The Disciples of Gill," is getting rave reviews. The film features John Gill – the greatest boulderer of all time. If you are a climber, boulderer, hiker, love the outdoors, if you have an interest in climbing history, if you like merely to be inspired, if you want to see a work of art, this is the night, this is the show! A MUST SEE !!!!!

Don't miss this film. It is one of the best you'll see on climbing, a tender, beautiful chronicle of the golden age of American bouldering. Climbing Magazine editor, Matt Samet calls this film, "one of the most splendid and beautiful meditations on climbing I have ever seen. It has made me a lifelong Pat Ament fan."

Pat Ament, the author of "Master of Rock," and who Jim McCarthy calls the "poet-laureate of American mountaineering", will be in at the following locations:

Thursday, April 29, at 8pm — $10 admission

The Gravity Vault, in Chatham, NJ.

Friday, April 30, 8pm — $10 admission

The Cliffs at Valhalla, in Valhalla, NY.

Saturday, May 1, 8pm — free admission

the classic Rock and Snow, in New Paltz, NY.

Monday, May 3rd, 8pm — $10 admission

Brooklyn Boulders, in Brooklyn, NY.

For more information about Pat Ament and this film, go to http://gunksclimbers.org/Gill/

Boy I sure wish I could see this around here... I love hearing about John Gill and his exploits.


Up on one of the Mount Washington Valley's finest crags and want to know what that climb you're looking at is? Or maybe you're on your way up from Boston and want to check out the Ice Report for your upcoming weekend plans. Or more likely, you're at work just want to daydream about your next adventure. Well if you have a smart phone handy, you can get to NEClimbs from anywhere you have cell service. While it doesn't offer every single feature of the site and it's not an "app", in mobile form, it does do a whole lot and is very useful. Here is the live link to the mobile version of NEClimbs:

http://www.neclimbs.com/mobile

Check it out and if you have issues on your specific phone, please feel free to let me know.


Join us and LIKE us on Facebook. I'll try and post some interesting pix every Thursday and the latest Ice Report in the season, tho certainly not the whole Report. Here's where you can check it out:

http://www.facebook.com/NEClimbs/



Have fun and climb safe,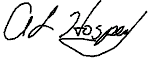 Al Hospers
The White Mountain Report
North Conway, New Hampshire
---
The best climber in the world is the one who is having the most fun.
Alex Lowe