Like reading the White Mountain Report every week? Why not get it delivered to your e-mailbox every Thursday? All you have to do is subscribe. It's fast, painless, and best of all it doesn't cost you a dime!
CLICK HERE...

April 29, 2010

Hi Folks,

Every time I think that we're into Spring, Mother Nature comes along and whacks me up against the side of the head. The past few days were a prime example of how all this works. Yup, a nice (dare I say beautiful) couple of days followed immediately by 2 days of snow and rain! SHEESH! I mean I rode my bike over Bear Notch on Monday (which was not open BTW) in very nice conditions for heaven's sake. And on Wednesday Crawford Notch got almost a dozen inches of snow, Franconia got 13 inches and Mt Washington got almost 2 feet... That's right, I said TWO FEET!

It rained all day Wednesday, most of the snow in the Valley went quickly and it was downright raw out there. When I awoke at 6:15 this morning the sun was out and the skies were amazingly clear. That lasted a few hours, just enough time to get the kiddo off for school and walk the dog, and then we had a series of snow showers blow through. Not enough to do anything but put a very light dusting on the back deck. And then the sun came out and it all either blew away of melted. Quintessential New England weather, tho just a little more odd than usual I suppose...

In spite of almost everybody having put away their skis and winter gear, this has gotten all the aficionados talking about getting bout on that new powder. Bretton Woods won't be open, but apparently jay Peak got dumped on and they reopened today. Regarding Wildcat, apparently they are well into their maintenance cycle and are unable to reopen for the weekend:

Wildcat Mountain

Of course the hard-core are all over skiing on Mt Washington and it did get hammered. That said, the Avalanche Danger in Tucks is all the way up to EXTREME! The daily report by the Forest Service is pretty long so I won't post it here, but here's the link:

http://www.tuckerman.org/avalanche/index.html

Needless to say it's not the place to go, at least not right now. And I would imagine that places like Gulf of Slides and the like are in the same conditions. Just take a deep breath & give it a day or so.


I just saw a poster today announcing that the movie North Face will be playing at the Majestic Theater in Conway starting on April 23rd. I've been hoping that it would be playing in the area and am really excited about this. I had resigned myself to catching it on DVD sometime in the far future, so this is great news. I've heard good things about the movie. The Majestic is located at 32 E Main St Conway and you can call the theater for times at 447-5030. For more info about the film here is the link:

North Face movie web site



I am absolutely nuts with stuff going on, so this is short... Check out the GIF of Diagonal coming down. it's 42 degrees and rising here in the Valley at 1pm and it was 35 in the Notch when I took pictures. Predictions are for upper 40's!!!! Anything in the sun is VERY problematic right now. Maybe with the exception of Penguin, Standard and Dracula, but be aware of the top curtains on Standard! There is shaded stuff on Willard, like Hitchcock & the Cleft which will likely be fine. But be sure to protect well.
Huntington Ravine
options, but beware snow
Repentance
NO
Standard Route
IN be aware folks!
Dracula
IN - bring your snorkle


To promote successful nesting by NH state-threatened Peregrine Falcons, temporary access restrictions are currently posted at the following New Hampshire cliff sites through August 1, 2010:

Cathedral Ledge (north end only), Bartlett, NH
Eaglet Spire (and adjacent walls), Franconia, NH
Frankenstein (lower south-facing wall), Harts Loc., NH
Holts Ledge, Lyme, NH
Owls Head (see signs on site for closed section), Benton, NH
Painted Walls, Albany, NH
Rattlesnake Mtn. (Summit Cliff only), Rumney, NH
Square Ledge, Albany, NH
Sugarloaf Mtn., Benton, NH

These postings are subject to change as conditions warrant.  Printed material suitable for posting will be distributed to field offices, climbing schools, and recreational outlets.  Your cooperation is essential to the success of this effort.  Share the cliffs with wildlife!

- Chris Martin, Senior Biologist, NH Audubon


I had hoped to get outside and do something on Tuesday, but based on the weather predictions I knew it was not going to be climbing or riding. [sigh] I figured that a hike might be in order, since I could always just put on some rain gear and frankly I don't melt... I've been meaning to hike into Found Ledge for the past couple of seasons, but I just hadn't gotten around to it. Knowing that he was off work for the day I gave Brad White a call and conned him into heading up there. I had some work to do in the AM so I swung by to pick him up just after lunch.

Tho I hadn't been up there before, I did know where the start was on the Kanc. The big tree is a dead giveaway. Surprisingly there was a car with Mass plates parked within 100' of where we parked. Both Brad and I asked each other what were the odds of someone else hiking up to Found Ledge in the cold rain on a Tuesday! We got out our gear and closed up the car just as the car's owner came out of the woods. Brad looked over and said; "That's Jerry, isn't it?" And so it was - Jerry Handren. Amazing... In case you don't know, Jerry Handren is a climber who lived and guided in the Valley for many years. He did the RockFAX guidebook and has also done a widely acclaimed one for Red Rocks. Word has it that he is in process of working on a new guide for this area. Turns out that in fact he had just come down from hiking up to Found Ledge to check it out for his upcoming book.

We chatted for a few minutes and he confirmed that the directions to the crag in Ed's book were still accurate. He said that it looked as if the crag was rarely if ever visited based on the state of the climbs. After some general conversation Brad and I said bye and headed it up there to check it for ourselves. As Jerry had said, the hike up was shorter than expected and the directions were spot on. The only change I would make was to suggest switching from the right side of the stream to the left where you see a cairn in the stream. The walking on that side of the stream is quite a bit easier and will be much easier when the leaves all come in on the saplings.

The first thing you come on at the top of the stream is the huge Dunn Boulder. This house-sized block has a couple of interesting climbs including a Jim Dunn 10 and a very cool arete on the side nearest the crag itself. Both are unbolted and not protectable and are listed in Ed's book as toprope problems. Hmm...

We continued all the way down to the far right side of the crag just to check it out. Past a large dark corner is a very steep and mostly featureless wall, but with a very moderate slab on its top. We only saw what looked like one possible line on the right side. I followed a game-trail around and up to the right where I could see the upper slab and saw that there were a few bolts on the slab just above where it looked as if the climb might go. Interesting as this is also not in the guide! We walked back left, marveling at various climbs like Cote's Chimney, the Short But Sweet roof and Looking For Goldilocks. It was all very interesting, and certainly not something that I figured I was going to try - at least not anytime soon. [wry grin]

Not far left, actually between the 2 crags, is The Little Slab. Not all that surprisingly there was quite a lot of snow still at the base of the slab. The middle and left of the slab was clean and the rock looked very nice. There is a bolted climb right in the middle, obviously the aptly names A Little Slaba Do Ya. It looked very nice. The right side was covered with moss and yet contained an obviously much newer bolted climb that is not listed in the current guide. I gotta get up there and at least try out these two.

Just uphill and left of the slab on a small ledge is the Lumberjack Wall. At one time this was a very popular destination for folks who were into climbing, in Ed Webster's words, "desperately thin face routes". They sure looked thin to be, with the exception of the Lumberjack Crack (11c). From what we could tell no one had been climbing there in quite some time. There was a white patina on everything and it looked as if tehre was moss all over the top. If you can't lead that hard it seems to me it would still be a very neat place to toprope some interesting stuff. I'd love to get together with some folks one weekend and give it a try.

The rain picked up and the weather was closing in so Brad and I decided that we'd had about enough for one afternoon. On the way down we stayed on the right side of the stream 'till we got to the cairn, cut across and it only took about 15 minutes to get back to the car. Good fun on a day that could have been a looser. Just goes to show you that regardless of the weather, you can still find some fun things to do.


As the snow happily disappears and the sun and warmth bring with it time on the rock and trails, we'd like to enhance your experience with a new pack or accessory.  So through May 31st, find the Lowe Alpine product that best suit your needs and enjoy 25% off the entire purchase. Click the link HERE and enjoy...


Legendary climber Pat Ament is coming to the NY/NJ area at the end of April/beginning of May. Pat's new film, "The Disciples of Gill," is getting rave reviews. The film features John Gill – the greatest boulderer of all time. If you are a climber, boulderer, hiker, love the outdoors, if you have an interest in climbing history, if you like merely to be inspired, if you want to see a work of art, this is the night, this is the show! A MUST SEE !!!!!

Don't miss this film. It is one of the best you'll see on climbing, a tender, beautiful chronicle of the golden age of American bouldering. Climbing Magazine editor, Matt Samet calls this film, "one of the most splendid and beautiful meditations on climbing I have ever seen. It has made me a lifelong Pat Ament fan."

Pat Ament, the author of "Master of Rock," and who Jim McCarthy calls the "poet-laureate of American mountaineering", will be in at the following locations:

Friday, April 30, 8pm — $10 admission

The Cliffs at Valhalla, in Valhalla, NY.

Saturday, May 1, 8pm — free admission

the classic Rock and Snow, in New Paltz, NY.

Monday, May 3rd, 8pm — $10 admission

Brooklyn Boulders, in Brooklyn, NY.

For more information about Pat Ament and this film, go to http://gunksclimbers.org/Gill/


Up on one of the Mount Washington Valley's finest crags and want to know what that climb you're looking at is? Or maybe you're on your way up from Boston and want to check out the Ice Report for your upcoming weekend plans. Or more likely, you're at work just want to daydream about your next adventure. Well if you have a smart phone handy, you can get to NEClimbs from anywhere you have cell service. While it doesn't offer every single feature of the site and it's not an "app", in mobile form, it does do a whole lot and is very useful. Here is the live link to the mobile version of NEClimbs:

http://www.neclimbs.com/mobile

Check it out and if you have issues on your specific phone, please feel free to let me know.


Join us and LIKE us on Facebook. I'll try and post some interesting pix every Thursday and the latest Ice Report in the season, tho certainly not the whole Report. Here's where you can check it out:

http://www.facebook.com/NEClimbs/



Have fun and climb safe,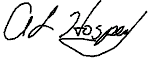 Al Hospers
The White Mountain Report
North Conway, New Hampshire
---
There is no difference between religion and politics. Both involve lies and fanatical beliefs that generaly defy logic... Just like rock climbing.
Dave Schuller