Like reading the White Mountain Report every week? Why not get it delivered to your e-mailbox every Thursday? All you have to do is subscribe. It's fast, painless, and best of all it doesn't cost you a dime!
CLICK HERE...

August 12, 2010

Hi Folks,

WHEW! I don't know about you folks, but this has been a really busy summer. Certainly much more than last... Of course any summer where the weather has been as nice as this one has been and you're sure to get folks out doing stuff. Climbing, riding, kayaking - any and everything to be done outdoors is being done. Unlike last year the local guiding business has been happening. It's about time too, since for the past couple of summers most if not all of the local guides have been kind of sucking wind.

Me, I'm one of the overflow guides for International Mountain Equipment. That means that I only get called when somebody requests me or when they have more work than they can give to their full-time guides. This week's been very busy for me, guiding a half day on Tuesday, full day on Wednesday and another half day on Thursday. Tuesday was a guy who is writing an article about a day that included swimming Chocoura Lake, climbing Whitehorse and riding the Nanamocomuck. And I think I have busy days! Wednesday's full day was working with a camp group that consisted of 11 10-13 year old girls and 2 counselors. That was entertaining. We went over to Humphrey's and several of these little girls climbed It' Not What It Seems (5.10), everyone climbed High Steppin' (5.7), Life Of Riley (5.9), Old Crow (5.9) and many climbed Gaggle Of Geese (5.8)! It's all about that strength-to-weight-ratio folks... Thursday I'm working with an 18 year old boy. I can almost always climb all day and push on someone from 40 up. It's always the kids that really wear me out.

I don't mind being part-time, as I really wouldn't want to be guiding every day. Between climbing, playing music, riding the bike and typing on this god awful computer keyboard, it's just too hard on these old hands, bones and muscles. I played music last Saturday, Tuesday night and this coming Thursday, Friday and Saturday. Couple that with guiding on Tuesday, Wednesday and Thursday and you get the idea. The hands especially get stiff and sore sometimes, but at least I don't have the kind of arthritis my mother had. By the time she was 60 her hands were all gnarled and her knuckles were huge. She was always rubbing them and putting Ben Gay on them - so self conscious. It was sad and I do remember hoping that I wouldn't get that way. I suppose that there is a plus for all this activity - they keep getting well exercised all the time, as well as a minus - they keep exercised and overused.

I talk with my friend George Hurley about it and his hands are pretty beat up. Of course at 75+, after a lifetime of climbing I suppose that's to be expected. Several of my friends swear by various vitamin supplements. I've tried a few of them, but they don't seem to make a whole lot of difference. The only thing that makes much of a difference is vitamin I - Ibuprofen. Of course that has it's side effects as well. [sigh] Almost every athlete I know seems to live on the stuff tho. As long as you drink enough liquid to keep flushing it out of your system, up to a gallon of water a day, it seems to be OK tho. It's just going to be a real drag when the day comes that the hands won't work well enough to play music and climb rocks. And I have big hopes that day will be a long way off.


MM International has identified a raw material problem that may affect the strength of certain units of the Dragon Cam in size 6 (Product Code A7056A). This recall only involves the Dragon Cam in size 6 and no other sizes of Dragon Cam are involved. The units affected were made between the 28th April and the 30th June and there are 604 units in the market that could be affected. Check their web site fr details.



It's been a wonderful ice season, but Spring is officially here folks. Thus the sun is strong so it's warm during the day, but it's cold at night. And of course that means that climbs in the full sun are crap, but anything in the shade can still be good and maybe even building a bit. Sure, Standard Route is still massive, but the ice isn't all that good IMO. I was up there today and thought the ice above the cave was punky! Climbs in the reflector oven that is the Amphitheater are a mess now and honestly in my mind it's not a smart place to be. We're entering a time when the best climbing will be up high in the Ravine. And of course the longer days make it a great time to be up there. From here on out I'm only going to be posting pictures of things I think are in climbable shape, and that's a dwindling supply.
Huntington Ravine
IN mostly
Repentance
OUT
Standard Route
climbable, but getting punky
Dracula
IN - bring your snorkle


it's kind of amazing to me that Labor Day will be here before we know it. We're already HALFWAY through August folks! LD starts the school year, at least for the kiddos, and signals the official end of summer. I hate to see it go, but the good thing is that we can start thinking about fall. PLUS the tourists will be pretty much outta here 'till Leaf Peeper season. It means that the traffic will be minimal and I'll actually be able to get into Delaney's or Bangkok for a change. [grin]


With all the active things that I do, sometimes I find that even stretching and icing on my own isn't enough. I need someone to really wail on me. I mean a intense therapeutic sports massage. Over the past couple of years I've been going to see Leann Muzerall at MWV Sorts Massage. She has a place out on 302 near Ragged Mountain. This is one strong girl, well able to manipulate these tired aching muscles. Highly recommended!


If you are getting this newsletter, it is because you subscribed and asked for it. I never send this out unsolicited, and I never sell or give your email address to anyone else. Occasionally I hear that someone has complained to an ISP about receiving this mailing. If at any time you no longer wish to receive this emailing you can easily stop getting it:

1 - go to the link at the bottom of the email and simply UNSUBSCRIBE
2 - email me personally and ask to be removed

Either way you will be removed immediately. thanks...


Hardly any to be seen. It's pretty darn close to perfection out there folks.


Up on one of the Mount Washington Valley's finest crags and want to know what that climb you're looking at is? Or maybe you're on your way up from Boston and want to check out the Ice Report for your upcoming weekend plans. Or more likely, you're at work just want to daydream about your next adventure. Well if you have a smart phone handy, you can get to NEClimbs from anywhere you have cell service. While it doesn't offer every single feature of the site and it's not an "app", in mobile form, it does do a whole lot and is very useful. Here is the live link to the mobile version of NEClimbs:

http://www.neclimbs.com/mobile

Check it out and if you have issues on your specific phone, please feel free to let me know.


Join us and LIKE us on Facebook. I'll try and post some interesting pix every Thursday and the latest Ice Report in the season, tho certainly not the whole Report. Here's where you can check it out:

http://www.facebook.com/NEClimbs/



Have fun and climb safe,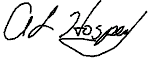 Al Hospers
The White Mountain Report
North Conway, New Hampshire
---
I soon learned that Everest wasn't a private affair. It belonged to many men.
Thomas Hornbein