Like reading the White Mountain Report every week? Why not get it delivered to your e-mailbox every Thursday? All you have to do is subscribe. It's fast, painless, and best of all it doesn't cost you a dime!
CLICK HERE...

September 16, 2010

Hi Folks,

I always feel that this in-between season, right after Summer and right before Fall, is a time of subtleties more than extremes. The leaves in the lower elevations haven't made their full-on change yet, but there are hints of it everywhere; we haven't had our first frost, but it's quite chilly at night and sometimes even during the day; and it has become obvious that we're rapidly loosing daylight on both ends of the day. There is almost a schizophrenic feel to this time - one minute it's summer, but the next almost winter.

Needless to say it makes it difficult to figure out what to wear on any given day. [wry grin] On Wednesday I had to go out to Stow, over on the Maine side of Hurricane Mountain Road, for a band rehearsal at 6. I decided it would be fun to take the bike and ride from the newly reopened Stow Store, up to the top of Evans Notch and back. I figured if I started riding at 4:00 I'd have plenty of time for the ride and time left over for one a sandwich at the Store.

I pulled on my regular bike stuff, shorts and short-sleve jersey, and got the bike out of the garage. As I was putting my bike and music gear in the car I thought it was just a tad on the cool side, so I decided to bring along a pair of tights and a light jacket, just in case. Taking the bike out of the car at the store, I was amazed at the difference in temperature. The light breeze mid- 70's in the valley were replaced by mid-60's and a somewhat stiffer breeze in Stow! I immediately pulled on the tights and the jacket right away, still thinking that I might be overdressed once I got going, as is often the case.

I did warm up a bit as I rode over the small rolling hills that grace the first 4-5 miles, but never even came close to working up a sweat. Hmmm... This was a bit surprising on a fairly sunny early September day. As I cruised on at every place that there was an open area I became aware that I was riding into a pretty good headwind. By the time I got to the open fields near the Stone House Road, before you get to the Basin, the wind was howling out of the Northwest and temps had dropped another 5 degrees, down to low 60's. Sheesh! I was really glad that I'd worn the tights and jacket, but I was beginning to wonder if I should have brought a hat and long-fingered gloves.

I could see some dampness on the road as I climbed into the notch indicating that it had surely rained a little earlier in the day. There were lots of high, broken dark clouds over the mountains all around and I was a bit concerned that I might get rained on, but thankfully that never materialized. At one spot, about 1/3 of the way up just past a small gravel pullout on the left, I could see an interesting looking cliff up on the right. I've noticed it in the early spring and late fall, but never been able to determine if anyone has climbed there. I would certainly be surprised if no one has tho.

I warmed up as I worked my way steadily up to the scenic vista at the top of the notch. There were more hints of red and yellow leaves as I climbed, but even up there it's still more than 95% green. The climb is almost totally protected from the wind, but I could hear it whistling overhead as I climbed. The scenic pullout at the summit is exposed and the chilly wind swirled around me as I pulled to the top. Bands of sun and shade crisscrossed the valley and illuminated the Laughing Lion cliff across the way. One minute the gray and brown rock of the Lion had an almost rosy glow, the next a much darker almost somber cast. The day, and even the moment, was a microcosm of this time of year. You never know what to expect, except that there can be beauty in all of it.

The wind was picking up and I had cooled off, so it was time to leave. I love coming down the hill with pretty good road quality and it's sweeping turns. I can come pretty close to doing the whole thing without touching my brakes, so I always check my tires and wheels before I start down. I was very surprised to find that my front tire had a nick in the side-wall and a bit of the inner structure was showing! YEOW, good thing that I checked it. For a change I took it very easy on the ride down, fortunately having an uneventful descent. Kind of the same feeling of insecurity as rapping on an iffy anchor! To bring a little bit of climbing in this decidedly non-climbing Report. [wry grin]



It's been a wonderful ice season, but Spring is officially here folks. Thus the sun is strong so it's warm during the day, but it's cold at night. And of course that means that climbs in the full sun are crap, but anything in the shade can still be good and maybe even building a bit. Sure, Standard Route is still massive, but the ice isn't all that good IMO. I was up there today and thought the ice above the cave was punky! Climbs in the reflector oven that is the Amphitheater are a mess now and honestly in my mind it's not a smart place to be. We're entering a time when the best climbing will be up high in the Ravine. And of course the longer days make it a great time to be up there. From here on out I'm only going to be posting pictures of things I think are in climbable shape, and that's a dwindling supply.
Huntington Ravine
IN mostly
Repentance
OUT
Standard Route
climbable, but getting punky
Dracula
IN - bring your snorkle

I enjoyed a delightful tailwind the entire ride back to the Stow Store. The quality of the light looking across the open field just past The Basin and over Baldface was enough to make me stop for a few minutes, wishing I'd brought my little camera. I've always admired the farmhouse at the far end of that field and the view from their place is truly special. That said, I'm not so sure I would like to live there in the winter. That's a heck of driveway to plow!

As I rode along, the wind at my back and the effort required to cruise at 20+ kept my temperature at a reasonably comfortable level. Pulling into the Store around 5:30 I quickly changed into some more comfortable clothes and persuaded Maureen to make me one of her Turkey sandwiches on homemade sourdough bread. YUMMM. She is open until 9PM most days and I can highly recommend her sandwiches and pizza. It's reasonably priced and quite tasty.

All in all it was a great afternoon. I went to my rehearsal right down the road and that was very enjoyable as it always is. When we were done, around 9, temps were quite a bit cooler and I was happy I'd brought my old fleece anorak with me. If it had been another 5 degrees cooler on the ride I would have most certainly wanted my hat and gloves. It seems that we are at that time of year when having an extra layer will make the difference between a nice time and a very unpleasant one; whether riding, climbing or hiking. Don't forget to throw something extra into your pack when you head out, you'll be happy you did.


Sunday September 19th 2010 - 6:30 pm until 12 at The Shannon Door Pub in Jackson.

Each year, there is a concert to benefit the scholarship. The Concert begins at 6:30 PM and lasts until midnight! Tickets are $8.00. The musicians that play this night receive no fee. They play out of the joy that they get from playing with fellow musicians they donít get to play with often. More importantly, they play to honor two fellow musicians who loved life and gave to the community their gift of music, and can continue their legacy through the scholarship.

On 17 June 2010, the Peter Lewis and Peter White Music Scholarship presented a scholarship to a Kennett senior who will be pursuing their education in the field of music. We are always awed by the talent of the young people in this valley. The scholarship is funded totally by the annual concert and raffle, which is not only a fundraiser, but a celebration of the lives of two very talented men who always encouraged young people to pursue their dreams, especially their musical dreams.


Our band Liquid Flight (Randy Roos: guitar, Al Hospers: bass, Jared Steer: drums and Jerry Leake: percussion) will be playing at 9:30, followed by DJ set by Mister Rourke and then D'Elf (w/ Randy, Paul Schultheis, Jerry, Rourke, Micro & the Dux) at 11:30 pm. This will be a great evening of some killer modern music. Come out if you can.

617-547-0759/1228. $10. 21+


Hardly a bug to be found. What's not to love?


Up on one of the Mount Washington Valley's finest crags and want to know what that climb you're looking at is? Or maybe you're on your way up from Boston and want to check out the Ice Report for your upcoming weekend plans. Or more likely, you're at work just want to daydream about your next adventure. Well if you have a smart phone handy, you can get to NEClimbs from anywhere you have cell service. While it doesn't offer every single feature of the site and it's not an "app", in mobile form, it does do a whole lot and is very useful. Here is the live link to the mobile version of NEClimbs:

http://www.neclimbs.com/mobile

Check it out and if you have issues on your specific phone, please feel free to let me know.


Join us and LIKE us on Facebook. I'll try and post some interesting pix every Thursday and the latest Ice Report in the season, tho certainly not the whole Report. Here's where you can check it out:

http://www.facebook.com/NEClimbs/



Have fun and climb safe,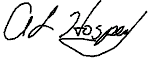 Al Hospers
The White Mountain Report
North Conway, New Hampshire
---
Wilderness /n./ archaic word used to refer to the space that once existed between urban areas and which is now used as a proving ground for 4-wheel drive vehicles.
unknown