Like reading the White Mountain Report every week? Why not get it delivered to your e-mailbox every Thursday? All you have to do is subscribe. It's fast, painless, and best of all it doesn't cost you a dime!
CLICK HERE...

October 21, 2010

Hi Folks,

It seems as if we're jumping directly from summer into "hard fall'' with very little ado. Tho the temps aren't continually cold here in the Valley, they are pretty chilly at night. Mt Washington and the entire Presidential range has a covering of snow, I'm starting to see the occasional skim of ice on puddles here in the Valley when I take the dog out for a walk in the morning and the smell of people starting up their wood stoves (me included) is in the air. Although there is still lots of color, the leaves are starting to come down pretty quickly now and if we get a rain event this week or next I'll bet that most of them will be all over my yard!

So I've made the official switch this week to the Instant Ice Report on the NEClimbs web site and here as well. It's not actually that there is real ice to climb, it's that there are no bugs... [wry grin] Speaking of ice to climb, I'm starting to get inquiries about the state of things in the Ravines. It's certainly cold enough at that elevation to form some ice, but it's not what I want to hike that far to climb right yet. I've seen some pictures, but they look like a lot of turf and dribbles. I'm very confident that whatever there is up there will be coming down in the sun and will have a lot of water running behind it. That said, if it stays this cold and with a little more snow we could have some ice to climb in Tucks before Thanksgiving this year. Of course there are those looking to climb the Dike on or before Halloween, and with only 9 days to go it's going to be interesting to see if that's going to happen. [grin]

I'm using this cold snap as a wake-up call for getting my winter gear together. The ice picks, crampons and screws all need to be sharpened and in some cases replaced. I was also looking over my softshell pants and bibs and noticed a couple of rips that I need to patch. Tho we have a while before I need to change out the batteries in my avalanche transponders, it's something else to put on the list. I also figure I should throw a lightweight parka and a hat in the bottom of my hiking pack as well. You get caught out overnight this time of year and you're going to get darn cold, or worse, without 'em.

I'm still planning on getting in some occasional warmish days on the rock, but those are assuredly going to be further apart now. There's always something to do at the change of season, the idea is just not to get caught by it.


It's getting colder, that's for sure. Especially on these clear nights. That said, I'm not saying that there is any ice that's really ready to be climbed yet. Stay tuned tho, it's on the way...


Well it's Fundraiser Time once again for NEClimbs and The White Mountain Report! Sorry...but just like every year around the middle of October or start of November for the past eight years I come around, pulling on your rope and asking you for money. It's tight for everyone, but without your individual support it would be very difficult to justify maintaining the NEClimbs.com web site and putting out the weekly White Mountain Report. This is not some big business that takes in tons of ad revenue and has a team of folks doing everything for me. YUP This is a one man operation on every level - nobody but me, working for you.

Like those PBS fundraisers we all find so annoying, all year long the web site runs and the White Mountain Report arrives in your email box. Then for a short period of time I prompt you for a contribution. If you like it and find it of use, hopefully you will make a contribution. As I am sure you realize, keeping up to date with happenings in climbing in the Whites is a time consuming thing. Most especially getting out several times a week and shooting pix of the ice conditions to provide you with the most up to date state-o-the-ice takes time. In addition, reporting on events and people in the local climbing community and keeping up with the new routes database consumes a fair amount of time. On top of that the wife never fails to remind me at least once a year about the cost of electricity to keep those temperature controlled enclosures for the webcam and weather station going.

I don't feel that the minimal requested $20 annual donation is a lot for most folks. Heck, it's probably half of your Ca ble bill! So please take a minute to support NEClimbs and The White Mountain Report. You can do it via check or money order for $20 OR make your contribution ON LINE via PayPal. It's easy & painless and you can use pretty much any credit card. Simply click the link below and make a contribution.

http://www.neclimbs.com/index.php?PageName=donation_fundraiser



It's been a wonderful ice season, but Spring is officially here folks. Thus the sun is strong so it's warm during the day, but it's cold at night. And of course that means that climbs in the full sun are crap, but anything in the shade can still be good and maybe even building a bit. Sure, Standard Route is still massive, but the ice isn't all that good IMO. I was up there today and thought the ice above the cave was punky! Climbs in the reflector oven that is the Amphitheater are a mess now and honestly in my mind it's not a smart place to be. We're entering a time when the best climbing will be up high in the Ravine. And of course the longer days make it a great time to be up there. From here on out I'm only going to be posting pictures of things I think are in climbable shape, and that's a dwindling supply.
Huntington Ravine
IN mostly
Repentance
OUT
Standard Route
climbable, but getting punky
Dracula
IN - bring your snorkle

You DON"T need a PayPal account to use PayPal. But if you don't want to use your plastic, and some don't, you can always make out a check or money order to NEClimbs and send it here:

NEClimbs
92 Bow Lane
North Conway, NH 03860

The 2010/2011 Donation List will be up soon containing the names of all of those who have contributed as a part of this year's fundraiser. REMEMBER, it's your contribution that makes this newsletter and the NEClimbs web site possible.

Thank you ever so much for your support...


Caliente! takes place at Salyards Center For The Arts in Conway, NH on October 23, 2010. The evening will once again feature live music from celebrated Boston area band Los Sugar Kings, plentiful hors d'oeuvres from the Mount Washington Valley's finest restaurants, a silent auction, salsa lesson from the band, and dancing! Of note to climbers are several items in the silent auction: SOLO Wilderness First Responder course, a day of guiding from Mark Synnott, Jim Shimberg, & Bayard Russell, and avalanche course from Chauvin Guides.

For More information go here:

http://kismetcaliente.org/about/

Tickets for are $35 and are available here: http://www.kismetrockfoundation.org/join-us/events/caliente/caliente-rsvp

RSVP is required please.

Based in North Conway, NH, Kismet Rock Foundation is a non-profit organization striving to enhance the physical, intellectual and emotional development of well-functioning but economically disadvantaged children by providing access to the immense value of a comprehensive education in technical rock climbing. Kismet Rock Foundation currently offers programs to students from Boston, MA, Manchester, NH, Bartlett, NH and Portland, ME.


Up on one of the Mount Washington Valley's finest crags and want to know what that climb you're looking at is? Or maybe you're on your way up from Boston and want to check out the Ice Report for your upcoming weekend plans. Or more likely, you're at work just want to daydream about your next adventure. Well if you have a smart phone handy, you can get to NEClimbs from anywhere you have cell service. While it doesn't offer every single feature of the site and it's not an "app", in mobile form, it does do a whole lot and is very useful. Here is the live link to the mobile version of NEClimbs:

http://www.neclimbs.com/mobile

Check it out and if you have issues on your specific phone, please feel free to let me know.


Join us and LIKE us on Facebook. I'll try and post some interesting pix every Thursday and the latest Ice Report in the season, tho certainly not the whole Report. Here's where you can check it out:

http://www.facebook.com/NEClimbs/



Have fun and climb safe,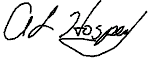 Al Hospers
The White Mountain Report
North Conway, New Hampshire
---
All ice is dangerous. Grade 4 pillars are pumpy. Grade 5 pillars are pumpy and dangerous. Except for certain rare days of triple-high biorythms and favorable planetary alignments, grade 6 is beyond reach.
Dougal McDonald