Like reading the White Mountain Report every week? Why not get it delivered to your e-mailbox every Thursday? All you have to do is subscribe. It's fast, painless, and best of all it doesn't cost you a dime!
CLICK HERE...

March 17, 2011

Hi Folks,

The weather has been all over the place this week so. I have had very low expectations after the 58+ temps, rain and heavy wet snow that we've gotten over the past 5 days. Shoot, I got in a very nice bike ride around town on Tuesday. Considering that it was 43 degrees here at Cathedral when I got up at 6:30, how could there possibly still be climbable ice in the lower elevations?

Well it turns out that I was wrong. In spite of 39 degree temps in Crawford Notch at 9:;30 this morning, not only is there still some ice to be climbed, it looks pretty darn good. I was totally amazed to see Dropline and Snot Rocket both still standing, tho I really don't think for much longer. Smear, Pegasus, Standard, Walk In The Forest, Dracula and Pegasus all still look passable. Well, maybe not the Pegasus columns tho… You will need to make your own assessment when you get there, but there is stuff that still looks reasonable and should be OK for another couple of days at least. Of course be aware that there is almost always hanging stuff above you, often where you can't see it at the base of the climb. The upper curtain on Standard comes to mind!

The climbing schools and guide services have all had guides out all this week and the word on the strip is that things are faring a lot better than anyone has expected. Sure the Amphitheater is getting hammered, but Standard is getting climbed, Dracula is still good and people are still managing Penguin. Of course it's time to break out the heavy-duty GoreTEX gear, 'cause it's really wet, but that makes for hero-ice. Good fun at the end of the season.

Some of the gullies on Mt. Webster are still looking darn good. There was someone on Shoestring this morning and from what I could see with the binoculars, there is still quite a bit of ice exposed. Of course it is mostly in the shade, so it should hang in at least as long as Dracula does.

Local guide Kurt Winkler and partner climbed the Black Dike on Tuesday. The assessment of the state of the ice was different for leader and second, so I would be hard pressed to say it is fully in. Still, it's pretty cool that it was done at all . Unusually enough there was apparently no one else on the climb either, so they rapped the route. Again a rarity these days...

As us the norm this time of year, lots of folks have been heading up into the Ravines as well, and overall conditions have been quite good. Pinnacle is mostly a snow gully now, but lots of fun. Odells and others are baking in the long sunny days, but since it's colder in the higher elevations, things are doing quite well.

The thing to be aware of up high is the very hard crust and possible avalanche conditions. Mt. Washington has been getting light snow almost every day, falling onto a hard crusty surface. It can make for treacherous conditions. Last week a solo climber took the big RIDE out of the top of Pinnacle when it avalanched on him. According to Rick Wilcox, he took the longest fall (~1150') out of Pinnacle and survived. And on top of that he was able to get cell service from the bottom of the fan to call for rescue! Talk about luck… Then on Tuesday a snowshoer in Tucks slipped and fell on the hard surface in Right Gully. His friend stopped his fall, incurring a broken leg in the process. Wearing those crampons heading up the Fan would probably be a very good ice.

Several folks have already started asking about good places to rock climb. My personal favorite has always been Humphrey's Ledge. It's south facing and the overhead danger, or lack thereof, is usually pretty obvious. I had a look this morning and the snow up above is melting quick and if we have more sunny mild days it will be good to go pretty soon. Get that rock rack out and check out the stare of the rubber on your rock shoes. Rock season will be here before you know it…



It's been a wonderful ice season, but Spring is officially here folks. Thus the sun is strong so it's warm during the day, but it's cold at night. And of course that means that climbs in the full sun are crap, but anything in the shade can still be good and maybe even building a bit. Sure, Standard Route is still massive, but the ice isn't all that good IMO. I was up there today and thought the ice above the cave was punky! Climbs in the reflector oven that is the Amphitheater are a mess now and honestly in my mind it's not a smart place to be. We're entering a time when the best climbing will be up high in the Ravine. And of course the longer days make it a great time to be up there. From here on out I'm only going to be posting pictures of things I think are in climbable shape, and that's a dwindling supply.
Huntington Ravine
IN mostly
Repentance
OUT
Standard Route
climbable, but getting punky
Dracula
IN - bring your snorkle


I'm playing at an open mic/jam session with my friend Tony Sarno at HEAT in Laconia every Sunday evening from 4-8 pm. The last couple have been a great time with a lot of good music being played. If you play or just enjoy watching you should definitely check it out. The place is almost right across the street from the Broken Spoke. They have good pizza and beer and I recommend the Caesar chicken salad! Come on out...


Up on one of the Mount Washington Valley's finest crags and want to know what that climb you're looking at is? Or maybe you're on your way up from Boston and want to check out the Ice Report for your upcoming weekend plans. Or more likely, you're at work just want to daydream about your next adventure. Well if you have a smart phone handy, you can get to NEClimbs from anywhere you have cell service. While it doesn't offer every single feature of the site and it's not an "app", in mobile form, it does do a whole lot and is very useful. Here is the live link to the mobile version of NEClimbs:

http://www.neclimbs.com/mobile

Check it out and if you have issues on your specific phone, please feel free to let me know.


Join us and LIKE us on Facebook. I'll try and post some interesting pix every Thursday and the latest Ice Report in the season, tho certainly not the whole Report. Here's where you can check it out:

http://www.facebook.com/NEClimbs/



Have fun and climb safe,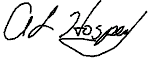 Al Hospers
The White Mountain Report
North Conway, New Hampshire
---
You could make a guide from the stuff he has done over the years and not reported!(regarding Michael Hartrich)
Dave ?