Like reading the White Mountain Report every week? Why not get it delivered to your e-mailbox every Thursday? All you have to do is subscribe. It's fast, painless, and best of all it doesn't cost you a dime!
CLICK HERE...

April 21, 2011

Hi Folks,

IMNSHO it's a late spring this year. We've had a very mixed bag of warm, cold, dry, rainy and snowy weather so far. we had a dozer of a storm come through Wednesday morning, with hail, thunder, lightening and then it rained most of the day. Not fun at all… This morning it's flurrying off and on, in spite of the broken cloud cover and 43 degrees. I'm just praying it's not a wet summer like we had a few years ago. I think I'd head south if that were the case. And that's in spite of having 3 music gigs scheduled pretty much every single weekend from May through September! [wry grin]

I did get out climbing on Friday with Brad and the Perez's. It had rained on Wednesday and everything had been wet on Thursday, so we weren't very optimistic. Turned out to be a sunny and warmish day so we went to Humphrey's. There was someone on the main cliff area so we walked down to the Geriatric Walls. A lot of the routes were wet but in spite of that we did find something to inspire us. Both High Steppin' and Old Crow were mostly dry where they needed to be. I led High Steppin' and set up a rope on that and Old Crow. That gave us several lines to play on for the afternoon. All of us took multiple runs and Brad and I took the time to figure out 3 different ways to pull the crux headwall on Old Crow. It was well worth the efforts.

It looks as if the weather is going to be unsettled, at least for the foreseeable future, so I guess the best thing to do is hope for a dry day if you are limited to weekends. Otherwise plan to grab an afternoon or morning when it looks good, if you can.



It's been a wonderful ice season, but Spring is officially here folks. Thus the sun is strong so it's warm during the day, but it's cold at night. And of course that means that climbs in the full sun are crap, but anything in the shade can still be good and maybe even building a bit. Sure, Standard Route is still massive, but the ice isn't all that good IMO. I was up there today and thought the ice above the cave was punky! Climbs in the reflector oven that is the Amphitheater are a mess now and honestly in my mind it's not a smart place to be. We're entering a time when the best climbing will be up high in the Ravine. And of course the longer days make it a great time to be up there. From here on out I'm only going to be posting pictures of things I think are in climbable shape, and that's a dwindling supply.
Huntington Ravine
IN mostly
Repentance
OUT
Standard Route
climbable, but getting punky
Dracula
IN - bring your snorkle


Ed Webster, author of New Hampshire's White Mountains Climbing Guidebook, will be doing a slide show presentation on his ascent of Mt. Everest at the Littleton High School on Tuesday evening at 7 PM. There is a $10 admission with profits going toward Stop the Northern Pass Power line project which would devastate New Hampshire's Northcountry and White Mountains Regions.

To get to the LHS, go to Main Street in Littleton and go up the hill either by Dunkin' Donuts or The Oasis Restaurant. The main entrance is on the uphill side of the school and parking is on either side of the school in the lots on either side.


Join us and hopefully LIKE us on Facebook. I'll try and post some interesting pix every Thursday and the latest Ice Report in the season, tho certainly not the whole Report. Here's where you can check it out:

http://www.facebook.com/NEClimbs/


Up on one of the Mount Washington Valley's finest crags and want to know what that climb you're looking at is? Or maybe you're on your way up from Boston and want to check out the Ice Report for your upcoming weekend plans. Or more likely, you're at work just want to daydream about your next adventure. Well if you have a smart phone handy, you can get to NEClimbs from anywhere you have cell service. While it doesn't offer every single feature of the site and it's not an "app", in mobile form, it does do a whole lot and is very useful. Here is the live link to the mobile version of NEClimbs:

http://www.neclimbs.com/mobile

Check it out and if you have issues on your specific phone, please feel free to let me know.


Join us and LIKE us on Facebook. I'll try and post some interesting pix every Thursday and the latest Ice Report in the season, tho certainly not the whole Report. Here's where you can check it out:

http://www.facebook.com/NEClimbs/



Have fun and climb safe,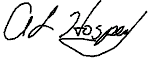 Al Hospers
The White Mountain Report
North Conway, New Hampshire
---
Anytime the gear makes climbing too easy and success too certain, the best climbers will voluntarily limit their use of it.
Jeff Lowe