Like reading the White Mountain Report every week? Why not get it delivered to your e-mailbox every Thursday? All you have to do is subscribe. It's fast, painless, and best of all it doesn't cost you a dime!
CLICK HERE...

July 21, 2011

Hi Folks,

Saw Diana Nyad -- the 61-year-old swimmer who has set her sights on being the first person to swim the 103 miles from Havana, Cuba, to Key West, Fla -- on TV Tuesday night. She has one of the most positive outlooks on life that I have ever seen. Her parting comment to Diane Sawyer was that a question she asks herself every day is; "How much more could I have put into this day?" She wants to be able to always respond… "Nothing!" I feel the same way about life right now.Perhaps it is this particular summer, but I find myself really trying to embrace this time. Climb, ride, hike, play music, you name it… I know I can't "do it all", but I can try to do as much as I can.

Sunday I went climbing over at Humphrey's with Brad White. We did the first pitch of George Hurley's ancient route Jagen Die Sieben. It starts up some cracks to the left of a small buttress about 75' left of the Wiessner Route on the right side of the cliff. Just looking at it, it seemed easy but making the first moves it seemed harder, and yet it actually is quite easy. It's a really nice little pitch that finishes on the top of the buttress in the trees. There is a piece of static line and a couple of biners around a tree to rap off. We also took a run on the flakes on the right side of the buttress, but it's not really as aesthetic.

As I was belaying Brad on the right side of the buttress I noticed a little ramp and crack about 10' to the right that looked interesting. This is between the right-hand start of Jagen Die Sieben and Here Comes The Sun. When Brad was done I poked around and realized that there were some places for protection and that there was actually a clean looking slab right above. Interesting… Brad had a copy of Ed Weebster's guidebook and I had a look to see if it was a route. It didn't seem to be so I grabbed a little bit of gear and led it up and right to some trees where I rapped off. It's only about 40' high and probably 5.4, but I guess it is a route and I should give it a name and description, so here it is...

-------------------------------------------------------

A + B = F (Al + Brad = fun) 40' (5.4)

Look for a small left leaning ramp and a weakness in the headwall 10' right of the right-hand start to Jagen Die Sieben.

Climb over the left side of the ramp and through the weakness to the slab (small gear). Pad up the slab and angle right to some trees. 40' (5.4)

A couple of small/medium cams and some slings should do the job

Al Hospers & Brad White 7/17/2011

-------------------------------------------------------

After we did this we wandered left to give Chris Graham & Bob Ahearn's new climb Under Toe a shot. Lots of folks have told me it was a nice climb, so we figured it would be fun and we weren't disappointed. At 5.8+ it's by no means a throw-away. The start, up the big blocky buttress to the Sole Survivor is unprotectable and on a hot day is entertaining. Then you climb up the corner and apply a blue Camelot with a couple of long slings to protect you on the opening moves. I'd never seen anyone do the climb so it took me a few tries to figure out how to get into the right facing flake. (One word hint - lower!) The moves up to the first bolt were a bit tricky and having the bolt is nice. Then the moves up to the second bolt were spicy and fun on their own. All in all it's a climb that provides full-value entertainment. If you climb 5.9, I recommend it.

Just to the right is the fully bolted sport climb, Shifty Eyes (5.10c). Right after it was put up I led it a number of times. I thought it was hard, but I had figured out all the moves and after 5-6 times I had it wired. Sure I hadn't done it it 6 years, but I figured I would give it a shot and Brad was game - as long as I was doing the leading. [raised eyebrow]



It's been a wonderful ice season, but Spring is officially here folks. Thus the sun is strong so it's warm during the day, but it's cold at night. And of course that means that climbs in the full sun are crap, but anything in the shade can still be good and maybe even building a bit. Sure, Standard Route is still massive, but the ice isn't all that good IMO. I was up there today and thought the ice above the cave was punky! Climbs in the reflector oven that is the Amphitheater are a mess now and honestly in my mind it's not a smart place to be. We're entering a time when the best climbing will be up high in the Ravine. And of course the longer days make it a great time to be up there. From here on out I'm only going to be posting pictures of things I think are in climbable shape, and that's a dwindling supply.
Huntington Ravine
IN mostly
Repentance
OUT
Standard Route
climbable, but getting punky
Dracula
IN - bring your snorkle

I climbed easily past the first 3 bolts to a stance where the business starts. I tried several sequences to make the move to the 4th bolt but I just couldn't figure it out. I took a rest, tried several more times and started getting frustrated. I decided I would bail out right to the bushy corner, step back left to clip the bolt and give it a try on a TR. Turns out that move wasn't exactly easy either, but I managed it. I had Brad lower me back down and gave it a couple of more shots, to no avail! This wasn't exactly making men feel good about myself. I French-freed back up to the 4th bolt and flailed my way up to the ledge and then up to the 2-bolt anchor. [sheesh]

Sure I know I'm getting old, but it's always a bit of a drag to have to face up to it. at this rate I guess I'm going to have to start settling for more climbs in of the 5-fun category. I suppose that's why I've been spending so much time putting up moderate climbs these days. Speaking of that...

On Monday Joe and Judy Perez and I met over at Humphrey's to put in a little work on a climb we'd had our eyes on. Some time ago we had spotted an interesting line that went up a mossy face about 30' left of 3 Brushes at the left side of the Geriatric Walls. I led up 3 Brushes, traversing up and left from the anchor to a grassy ledge directly above where I figured the anchor should go. I built an anchor, then Joe followed with the drill and put in the anchor, then I rapped down to where he was. When we lowered off we both had a look at the rock and moves and agreed that it would be cool. We all took turns topping it and doing a little cleaning. I dug around in the moss at the bottom and uncovered a couple of placements for gear and we agreed that we should place a pair of bolts in the section just below and above the crux arch. Joe topped back up and lowered down, drilling the bolt holes and placing the studs. While this was going on it started to rain so we left the hangers off and agreed to meet the next afternoon to finish it off.

We met at Humphrey's at 3PM and walked in to the climb. In spite of some rain and the moss, the climb was completely dry. I took a few pieces of gear and some draws and started up. The first 40' is very easy up little steps on some nice rock. Tho we didn't clean the entire face, I had cleaned the hand and feet and places where gear would go. There were 2 nice gear placements before getting to the first bolt. Then there is a great placement for a red Camelot under the start of the arch. The moves up in the corner of the arch to the second bolt are entertaining and you can pull up over the arch on the left. I dug out a pocket for a red Tricam that seemed great to me and climbed up the rough brown face with one or two small pieces of gear to the anchor. I thought it felt about 5.6.

When I got down Judy followed, agreeing with the rating, then Joe took a run. He agreed with the rating, but had a bit of a fiddly time with the Tricam. Once he got it in, he felt it was probably OK. That said, if you can't manage it, there is quite a bit of runout on easy 5.4 ground to the next gear placement. YMMV…

I think the route is another nice little addition to the collection of climbs that have been developed on the left side of Humphrey's. In the past no one would go there in the summer because it was too hot. All of these new climbs, with a few exceptions, are in the shade down in the trees. It's as comfortable climbing there as it is on Cathedral. Here's a description of the climb:

-------------------------------------------------------

Daddy's Got New Shoes 5.6

Directions: The climb starts on a mossy face behind a large oak tree 30' left of 3 Brushes.

Description: It was past time for Al to get some new climbing shoes and he used this new climb as an excuse for the purchase. Nice climbing for the intermediate trad leader. Altho the face looks mossy, the hand and foot holds on the lower face have been cleaned, the upper face above the arch is clean and the rock is nicely textured.

Pitch 1: Climb the mossy face up a couple of gear placements, then past 2 bolts to a stance at the base of the right-leaning arch. Surmount the arch on the left, climb a few moves and look for a Tricam pocket. Continue up a clean brown face to a 2-bolt anchor. 80' (5.6)

Gear: A modest selection of cams from .5 Camelot down should do, with 8-10 slings/draws.

Descent: Rappel the route with a single 60 meter rope.

FA: Al Hospers, Joe Perez, Judy Perez 7/19/2011


There are still quite a lot of mosquitoes and Deerflies in various places up here. If you run into them and don't have any bug-dope, you won't be a happy camper. However sometimes you won't see bug-one. Go figure…


Join us and hopefully LIKE us on Facebook. I'll try and post some interesting pix every Thursday and the latest Ice Report in the season, tho certainly not the whole Report. Here's where you can check it out:

http://www.facebook.com/NEClimbs/


Up on one of the Mount Washington Valley's finest crags and want to know what that climb you're looking at is? Or maybe you're on your way up from Boston and want to check out the Ice Report for your upcoming weekend plans. Or more likely, you're at work just want to daydream about your next adventure. Well if you have a smart phone handy, you can get to NEClimbs from anywhere you have cell service. While it doesn't offer every single feature of the site and it's not an "app", in mobile form, it does do a whole lot and is very useful. Here is the live link to the mobile version of NEClimbs:

http://www.neclimbs.com/mobile

Check it out and if you have issues on your specific phone, please feel free to let me know.


Join us and LIKE us on Facebook. I'll try and post some interesting pix every Thursday and the latest Ice Report in the season, tho certainly not the whole Report. Here's where you can check it out:

http://www.facebook.com/NEClimbs/



Have fun and climb safe,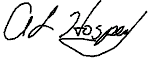 Al Hospers
The White Mountain Report
North Conway, New Hampshire
---
During the qualifying round I heard the contestant ahead of me introduced: 'Hardest redpoint: 5.14b, hardest on-sight: 5.13c' (Geoff Weigand). The contestant after me: 'Hardest redpoint: K2' (Greg Child).
Andy Cairns