Like reading the White Mountain Report every week? Why not get it delivered to your e-mailbox every Thursday? All you have to do is subscribe. It's fast, painless, and best of all it doesn't cost you a dime!
CLICK HERE...

April 5, 2012

Hi Folks,

While the temps haven't been a warm as our Spring warmup a few weeks ago, they've been pretty darn nice here in our Valley. Amazingly enough I keep hearing tales of snow in Pinkham and Crawford Notches and even blue ice on Pinnacle Gully. Regardless of those temptations, for me at least, winter is over. I'm ready to move on to warm(ish) rock, dry MTB trails and long road bike rides. Of course first I have to overcome the pain of my tender feet getting crammed back into rock and bike shoes. [ouch]

I put my binoculars on Whitehorse yesterday and did not see any ice up there. HOWEVER it has been at or below freezing here in the Valley every night for the past 7-10 days so there is no guarantee that there is not stuff hidden in the darker nooks and crannies. The same goes for places like Upper Refuse and climbs near Standard Route and the Big Flush on Cathedral. When I was over by the gate at Cathedral Ledge Road on Wednesday there was still ice in the woods around the North End slabs and pillars and I could well imagine ice still on the ledge above the North End cracks! BEWARE… We still have not had a warm gully-washer rain this Spring!

And speaking of rain, we haven't had any. The Forest Service has announced HIGH Fire danger pretty much all this week. Please be aware that the woods are very dry now and a thrown cigarette of blown ember could cause a major problem.

Jeff Lea and I walked along the base of Whitehorse on Wednesday from Beginner's to the Ethereal Buttress. amazingly there is very little snow at the base of the cliff for this time of year. There was some obvious evidence of rockfall, fresh scratches on the slab, under the same place where the rockfall happened last spring - just left of Sea Of Holes. Perhaps it came out of the same broken hunk of slab below the big tree? We didn't climb there and from the ground it's hard to tell for sure.

snow.jpg
EchoRoof.jpg

We climbed a whole bunch of stuff in the middle of the Echo Roof area and it was quite dry and good to go. With predictions showing Saturday and Sunday being sunny, mid-50's and dry, it should be a good weekend.


According to a U.S. Forest Service release, Boston hiker Norman Priebatsch was coming down the Tuckerman Ravine Trail on Sunday afternoon when "he fell, slid over a rock band, and continued downslope before falling into a deep crevasse at about 3:30 p.m." The fall was seen by members of Priebatsch's party and several skiers nearby. According to the forest service statement, a FS snow ranger was "lowered with lights and rescue equipment approximately 50 feet into the crevasse. Visibility was restricted to about 80 feet. The crevasse, filled with hanging ice, running water and undermined snow, narrowed below that point. It was determined that lowering further into the crevasse was not possible due to significant safety concerns for rescuers." Recovery efforts were suspended late Sunday night for safety concerns; "The accident site will be constantly monitored for changing conditions to allow resumption of recovery efforts."

This is not the first time an accident like this has taken place in the same area. Two hikers fell into a crevasse in 2001, but they were rescued. In 1994 a female college student fell in, but her body was recovered the next day. MRS President Rick Wilcox indicated that there are no plans to attempt a recovery of Priebatsch until the snow melts.

http://www.conwaydailysun.com/index.php/newsx/local-news/89228-crevasse-040412



I am absolutely nuts with stuff going on, so this is short... Check out the GIF of Diagonal coming down. it's 42 degrees and rising here in the Valley at 1pm and it was 35 in the Notch when I took pictures. Predictions are for upper 40's!!!! Anything in the sun is VERY problematic right now. Maybe with the exception of Penguin, Standard and Dracula, but be aware of the top curtains on Standard! There is shaded stuff on Willard, like Hitchcock & the Cleft which will likely be fine. But be sure to protect well.
Huntington Ravine
options, but beware snow
Repentance
NO
Standard Route
IN be aware folks!
Dracula
IN - bring your snorkle


Over the warm spell several weeks ago someone noticed a new patch of graffiti on the top of Cathedral Ledge on the slab above the Airation Buttress, climber's right of Camber. This is the second incident in the past 6 months, the previous one taking place in the late fall. On Wednesday morning a group of local climbers got together and scoured the rock, erasing most if not all of the blue spray paint. Due to the highly textured rock it took some time and effort. Thanks to all who made it out and braved the fumes.

grafitti_1.jpg
grafitti_2.jpg

There are two other places where graffiti has been placed in the area, one on the top of Whitehorse and another on a boulder on the trail to the South Buttress. An announcement will be made in the coming weeks to get a crew together to help deal with these. Your assistance will be appreciated.


No new closing have been announced this week, but stay tuned as I'm sure that they will be happening soon. Incubating peregrines were confirmed at Rumney Main Cliff on Wednesday afternoon, 3/21/2012. Chris Martin of NH Audubon has placed temporary closure signs at Main Cliff. Currently there are no plans to close Summit Cliff. Please cooperate with these climbing restrictions.


Up on one of the Mount Washington Valley's finest crags and want to know what that climb you're looking at is? Or maybe you're on your way up from Boston and want to check out the Ice Report for your upcoming weekend plans. Or more likely, you're at work just want to daydream about your next adventure. Well if you have a smart phone handy, you can get to NEClimbs from anywhere you have cell service. While it doesn't offer every single feature of the site and it's not an "app", in mobile form, it does do a whole lot and is very useful. Here is the live link to the mobile version of NEClimbs:

http://www.neclimbs.com/mobile

Check it out and if you have issues on your specific phone, please feel free to let me know.


Join us and LIKE us on Facebook. I'll try and post some interesting pix every Thursday and the latest Ice Report in the season, tho certainly not the whole Report. Here's where you can check it out:

http://www.facebook.com/NEClimbs/



Have fun and climb safe,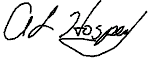 Al Hospers
The White Mountain Report
North Conway, New Hampshire
---
The isolation of our situation, and the size of the wilderness beneath us, intensified our strength. For a moment I felt omniscient above the world.
Peter Boardman