Like reading the White Mountain Report every week? Why not get it delivered to your e-mailbox every Thursday? All you have to do is subscribe. It's fast, painless, and best of all it doesn't cost you a dime!
CLICK HERE...

April 12, 2012

Hi Folks,

Like many folks, I've been really busy with all kinds of stuff this week, some of which has been work, and some play. And if you've been checking the weather reports you might have noticed that it hasn't been all that great of a week, at least for rock climbing. What's funny is that the cloudy and occasional showers we've gotten here in the Valley have been contrasted with the wintry conditions in the higher elevations. Every time I turn around someone posts something about how the skiing on the summits have been OK or they managed to climb Pinnacle or the like, but since I put away my XC skis and ice tools, I just turn the other ear. [wry grin]

That said I did get in 2 nice days on the rock last week. One day was pretty warm, but Saturday was a bit on the cool and cloudy side. Regardless, the rock was dry and the climbing was fun. Both times were at Humphrey's, which has become my go-to place when I want to do something quickly. I also got in a hike up to Found Ledge, just to check out how it fared over the winter. The trail was in great shape and there was only a little snow at the base of the Little Slab so it's good to go as well.

If you are into mountain bike riding, all the west side trails are in great shape. Over the past week or 2 I've ridden almost everything over in this area and I can tell you that it's fine. I got out for 10 miles of single track this afternoon with Phil O on the Tent Boulder Loop and it was wonderful. Interestingly enough, since there are no leaves on the trees it was very noticeable that at the Tent Boulder you are only about 300' from the Mineral Site Crag. Needless to say if you want to climb there, this is absolutely the way to go in.

One thing about the weather being iffy is that it has given me some time to work on the NEClimbs web site. This week I decided to put up some of the routes and areas that folks have been bugging me about for a while. I added additional routes to existing sections on Green's Cliff, North Bald Cap and Found Ledge. Then I put up a fairly complete guide to the Dickey Mountain area in Waterville Valley. There is a ton of great climbs over there at all grades. Brad White also gave me some info on a climb on Percy Peak that looks very cool.

For what is probably laziness, I've put off adding a guide to that ever so hard to find area off the Kanc, Crag Y. Since my buddy Mason has been talking it up, I decided to get my act in gear and start posting info about it. I'e added about half dozen climbs and sometime next week I should have a GPS bearing and description of a much easier way to get in there. I've seen some pictures and it looks fabulous, tho hard. Thanks to Larry Hamilton for all the info.

So that's about all I have to say for this week. It looks as if Friday and Saturday should be nice days to get out, so have a great weekend.



I am absolutely nuts with stuff going on, so this is short... Check out the GIF of Diagonal coming down. it's 42 degrees and rising here in the Valley at 1pm and it was 35 in the Notch when I took pictures. Predictions are for upper 40's!!!! Anything in the sun is VERY problematic right now. Maybe with the exception of Penguin, Standard and Dracula, but be aware of the top curtains on Standard! There is shaded stuff on Willard, like Hitchcock & the Cleft which will likely be fine. But be sure to protect well.
Huntington Ravine
options, but beware snow
Repentance
NO
Standard Route
IN be aware folks!
Dracula
IN - bring your snorkle


No new closing have been announced this week, but stay tuned as I'm sure that they will be happening soon. Incubating peregrines were confirmed at Rumney Main Cliff on Wednesday afternoon, 3/21/2012. Chris Martin of NH Audubon has placed temporary closure signs at Main Cliff. Currently there are no plans to close Summit Cliff. Please cooperate with these climbing restrictions.


Up on one of the Mount Washington Valley's finest crags and want to know what that climb you're looking at is? Or maybe you're on your way up from Boston and want to check out the Ice Report for your upcoming weekend plans. Or more likely, you're at work just want to daydream about your next adventure. Well if you have a smart phone handy, you can get to NEClimbs from anywhere you have cell service. While it doesn't offer every single feature of the site and it's not an "app", in mobile form, it does do a whole lot and is very useful. Here is the live link to the mobile version of NEClimbs:

http://www.neclimbs.com/mobile

Check it out and if you have issues on your specific phone, please feel free to let me know.


Join us and LIKE us on Facebook. I'll try and post some interesting pix every Thursday and the latest Ice Report in the season, tho certainly not the whole Report. Here's where you can check it out:

http://www.facebook.com/NEClimbs/



Have fun and climb safe,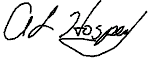 Al Hospers
The White Mountain Report
North Conway, New Hampshire
---
The fact that I'm three months pregnant doesn't change anything.
Catherine Destivelle preparing to solo the Old Man of Hoy seastack