Like reading the White Mountain Report every week? Why not get it delivered to your e-mailbox every Thursday? All you have to do is subscribe. It's fast, painless, and best of all it doesn't cost you a dime!
CLICK HERE...

May 23, 2012

Hi Folks,

One summer, when I was a young pup, I found a Readers Digest Condensed Book in my grandparents house containing an account by Edmund Hillary about his and and Sherpa Tenzing Norgay's first ascent of Mt. Everest. I must have read it a half dozen times that summer, totally captured by the story. In spite of all the climbing I do and have done, I'm not an alpinist. I made the decision about 20 years ago that the risks simply weren't acceptable for me personally. That said, I do follow what's going on in the big mountains around the world. These past several days have been very eventful on the big mountain, perhaps at least as much so as the infamous 1996 and 2006 tragedies. Here's some of things that have been happening:

Russell Brice, owner of Himalayan Experience one of the prominent guide services on the mountain, decided that it wasn't safe and cancelled his expedition -

http://www.himalayanexperience.com/content/everest-2012-newsletter-17

Four climbers have been reported as dead descending the mountain -

http://abcnews.go.com/International/mount-everest-death-toll-missing/story?id=16401107#.T70lH3lYvHE

Here's a NY Times OP Ed piece by our own Freddie Wilkinson about the state of things on the big mountain-

http://www.nytimes.com/2012/05/18/opinion/dont-climb-every-mountain.html

If you have trouble with the link, you can read it on the NEClimbs.com forum.

Ulie Steck, speed alpinist, summitted Everest via the Southeast Ridge from Nepal without the use of supplemental oxygen.

http://www.examiner.com/article/ueli-steck-summits-mount-everest-without-supplemental-oxygen


Norman Priebatsch, 67, of Boston, lost his footing and fell into a crevasse while hiking with his son on April 1. Crews immediately began searching for him, but the search was suspended after conditions became too treacherous. Officials found Priebatsch's body Sunday inside the crevasse on Tuckerman Ravine.

TEXT http://www.sunjournal.com/news/1198843



It's been a wonderful ice season, but Spring is officially here folks. Thus the sun is strong so it's warm during the day, but it's cold at night. And of course that means that climbs in the full sun are crap, but anything in the shade can still be good and maybe even building a bit. Sure, Standard Route is still massive, but the ice isn't all that good IMO. I was up there today and thought the ice above the cave was punky! Climbs in the reflector oven that is the Amphitheater are a mess now and honestly in my mind it's not a smart place to be. We're entering a time when the best climbing will be up high in the Ravine. And of course the longer days make it a great time to be up there. From here on out I'm only going to be posting pictures of things I think are in climbable shape, and that's a dwindling supply.
Huntington Ravine
IN mostly
Repentance
OUT
Standard Route
climbable, but getting punky
Dracula
IN - bring your snorkle


Jerry Handren's long-awaited new guidebook for rock climbing in the Mount Washington Valley and vicinity has finally come out. I haven't been able to get one in my own hands, but reports are that it is quite well done. You can get it at local climbing shops, Amazon or on his web sitter here:

http://www.northconwayrockclimbs.com


If I were you, and of course I'm not, I'd bring that bug-dope stuff with you if you're planning on being in the woods now. Or maybe even if you're going to be on the cliff! The mosquitoes are bad, the black flies are pretty bad and there are lots of ticks out there! You've been warned...


Wildlife biologists and volunteers in New Hampshire work very hard to identify the specific nesting locations used by theses state-listed Threatened raptors as early in the Spring season as possible, and to develop temporary closures that accomplish our Peregrine Falcon management objectives with minimal impact to recreational climbers and hikers.

This 2012 seasonal closures in New Hampshire are as follows:

Cathedral Ledge (part of upper left only), Bartlett, NH
Eagle Cliff (Spire area OPEN!), Franconia, NH
Frankenstein (lower south-facing wall), Harts Location, NH
Holts Ledge, Lyme, NH
Owls Head (right end only), Benton, NH
Painted Walls, Albany, NH
Rumney Rocks (Main Cliff), Rumney, NH
Square Ledge, Albany, NH
Woodchuck Ledge (upper right only), Albany, NH


Up on one of the Mount Washington Valley's finest crags and want to know what that climb you're looking at is? Or maybe you're on your way up from Boston and want to check out the Ice Report for your upcoming weekend plans. Or more likely, you're at work just want to daydream about your next adventure. Well if you have a smart phone handy, you can get to NEClimbs from anywhere you have cell service. While it doesn't offer every single feature of the site and it's not an "app", in mobile form, it does do a whole lot and is very useful. Here is the live link to the mobile version of NEClimbs:

http://www.neclimbs.com/mobile

Check it out and if you have issues on your specific phone, please feel free to let me know.


Join us and LIKE us on Facebook. I'll try and post some interesting pix every Thursday and the latest Ice Report in the season, tho certainly not the whole Report. Here's where you can check it out:

http://www.facebook.com/NEClimbs/



Have fun and climb safe,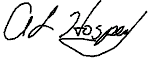 Al Hospers
The White Mountain Report
North Conway, New Hampshire
---
There are all kinds of values to be gotten out of climbing. Sometimes you can take a girlfriend up a climb and get laid for it.
Steve Wunsch