Like reading the White Mountain Report every week? Why not get it delivered to your e-mailbox every Thursday? All you have to do is subscribe. It's fast, painless, and best of all it doesn't cost you a dime!
CLICK HERE...

June 21, 2012

Hi Folks,

After a week of sunny, clear and moderate weather, we're now in a major heat wave. Two days of temps in the upper 90's has put us in a real state, I gotta say. Even the normally fairly active Riley-dog, just lays in the shade on the deck, occasionally getting up for some cold water in his bowl. Fortunately this kind of thing only happens a couple of times a year, but when it does it's a real major drag. The main problem is that few of us up here in the Valley have central AC. The best most of my friends and I manage is to shove a window-unit into the bedroom window and live there for a couple of days until it cools off, and that can't come soon enough!

Late Monday afternoon, prior to things getting so hot, the Perez's and I went over to the Ego Trip slab to run a few laps. I really like doing the first pitches of all all 3 of the climbs that start right there; Ego Trip, Starfire and what Handren calls The Scene Of The Climb. The latter was called Once Upon A Climb in Webster and I have seen it called The Scene Of The Climb somewhere else. Who knows… Regardless it's a fun pitch, with a real stinger of unprotected slab in the tail. I know I've mentioned before that I particularly like Ego Trip. The protection is a bit sparse and you really need to get the TriCam in the solution pocket about 1/2 way up, but the moves are really nice and the rock is fine. It always makes me feel good if I can get the crux at the top as a static move rather than a dyno. Starfire is a reasonably well protected jaunt up the left-leaning arch with a fun pullover from the arch to a hidden crack and old pin. Scene of the Climb/Crime really feels harder than Ego Trip but the moves are great and there are a plethora of pins - 5 in about 20'! All in all it was fun to get out in the late afternoon and then come back to the house for some food, wine and good company.

In spite of the temps, I decided I had to get out for some climbing yesterday (Wednesday) morning. I was going to go up to Found Ledge with the Perez's, but we decided to go to Humphrey's instead. We figured that it was a short walk in/out and if things were just too hot we could just bail and head for the river. Not really a bad plan… We'd figured that we could go down to the shade in the Geriatric Walls, but when we walked by the slab just right of Shifty Eyes, it was completely in the shade so we figured we'd give it a try. My son Lewis was also with us, and since he doesn't really climb he could find a nice place to chill and read. It was very interesting that in spite of being quite hot, if you were up next to the cliff there was a cool convection breeze that had to have been 8-10 degrees cooler than the air temperature 30' out.

I figured I would lead my little climb "Can You Believe It?" and put up a TR on Straight Up and African Queen. For some reason "Can You Believe It?" didn't make it into the new Handren guidebook, but it's a nice little 5.8 that gets you up to a 2-bolt anchor just below the corner on Straight Up. It's got a couple of nice moves up this little corner and onto the slab where you find 3 solution pockets that kind-of give the climb it's name. Just be sure to have a set of TriCams for those pockets! The climb is listed in the NEClimbs.com Routes database.

I TR'ed Straight Up and African Queen last fall with some friends and I really like the moves on both. While neither are all that hard, they are thought provoking and there really isn't all that much gear. Straight Up was done by Todd Swain and Brad White, both tall people, and the moves definitely reflect that. While the initial climbing up to the anchor is probably only about 5.8, there is pretty minimal gear until you reach the sole bolt at the lip of the headwall. African Queen (Handren rates it 5.9+ R) was done by Doug Madera and Kurt Winkler as an alternate start to Straight Up, but I think it's a cool little climb of it's own.

I've been planning on trying African Queen since last year so yesterday just seemed like the time to give it a shot. I took a single pass on TR just to make sure I remembered where everything went and then gave it a run. I personally think it climbs a bit better if you start on the block just to the right of the start of Straight Up. If you are kind of tall like I am (5'11") you can get a solid piece under the initial overlap from a stance. Then you step out right to a flake at the right side of that overlap and get in a good green Alien. I would say that the crux, from a gear standpoint, is the move from that flake on the right side of the initial overlap, to another small flake 20' higher and about 10' right of Straight Up. At that point I got a purple Metolius into a thin flakes and was happy to have it. The rock is very textured, which makes for nice climbing.

If you are into this kind of head-pointing, you will like it. It's a nifty little climb that certainly will keep you on your toes. Kudos to Kurt and Doug for putting it up 31 years ago! That said, I just gotta wonder if anyone's done this climb since then. I've never seen anyone there or ever seen any chalk on it. There's a picture of it on the home page of NEClimbs.


From the ACCESS Fund web site - We are pleased to announce that New Hampshire lawmakers passed legislation today that bolsters landowner protections for people who open their property to climbing!

After a concerted advocacy effort by New Hampshire climbers, House Bill 1551 was signed into law today, expressly naming technical climbing as an activity protected under the state's recreational use statutes affording landowners a measure of liability protection. Local climbers rallied to submit letters and make phone calls to their Senators, asking them to amend the bill to include technical climbing before passing it.

With leadership from Access Fund NH Regional Coordinator Erik Eisele, climbers were able to secure a time to provide testimony at a Senate hearing on HB 1551. Local climber and community leader Tim Kemple Sr. provided the testimony, advocating for the amendment. The Senate responded and passed HB 1551 with the climbing amendment on June 1. And today it was signed into law by Governor John Lynch!

Thanks to all of you who took action and made your voice heard to your Senators!


Check out this video of Cathedral Ledge. While I think that the narration is poor, the video is amazing. It was done using one of those cool little helicopter drones.

http://www.smithsonianchannel.com/site/sn/video/player/air-and-space/related/cathedral-ledge/952213421001/



It's been a wonderful ice season, but Spring is officially here folks. Thus the sun is strong so it's warm during the day, but it's cold at night. And of course that means that climbs in the full sun are crap, but anything in the shade can still be good and maybe even building a bit. Sure, Standard Route is still massive, but the ice isn't all that good IMO. I was up there today and thought the ice above the cave was punky! Climbs in the reflector oven that is the Amphitheater are a mess now and honestly in my mind it's not a smart place to be. We're entering a time when the best climbing will be up high in the Ravine. And of course the longer days make it a great time to be up there. From here on out I'm only going to be posting pictures of things I think are in climbable shape, and that's a dwindling supply.
Huntington Ravine
IN mostly
Repentance
OUT
Standard Route
climbable, but getting punky
Dracula
IN - bring your snorkle


I've kept the BugCON rating at 5 for this week! Without a solid breeze of an appropriate repellant, they're pretty awful. Bring that bug dope with you everywhere you go, at least for a while longer.


2012 seasonal closures in New Hampshire are as follows:

Eagle Cliff (Spire area OPEN!), Franconia, NH
Frankenstein (lower south-facing wall), Harts Location, NH
Holts Ledge, Lyme, NH
Owls Head (right end only), Benton, NH
Painted Walls, Albany, NH
Square Ledge, Albany, NH


Up on one of the Mount Washington Valley's finest crags and want to know what that climb you're looking at is? Or maybe you're on your way up from Boston and want to check out the Ice Report for your upcoming weekend plans. Or more likely, you're at work just want to daydream about your next adventure. Well if you have a smart phone handy, you can get to NEClimbs from anywhere you have cell service. While it doesn't offer every single feature of the site and it's not an "app", in mobile form, it does do a whole lot and is very useful. Here is the live link to the mobile version of NEClimbs:

http://www.neclimbs.com/mobile

Check it out and if you have issues on your specific phone, please feel free to let me know.


Join us and LIKE us on Facebook. I'll try and post some interesting pix every Thursday and the latest Ice Report in the season, tho certainly not the whole Report. Here's where you can check it out:

http://www.facebook.com/NEClimbs/



Have fun and climb safe,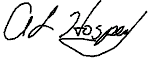 Al Hospers
The White Mountain Report
North Conway, New Hampshire
---
Ice climbing is similarly pure. I hike to the base of a waterfall. It is in or out of condition. I am in or out condition. I choose whether I can deal with the riddle that nature presents or not. There's no way to frig it.
Johnny Blitz