Like reading the White Mountain Report every week? Why not get it delivered to your e-mailbox every Thursday? All you have to do is subscribe. It's fast, painless, and best of all it doesn't cost you a dime!
CLICK HERE...

July 26, 2012

Hi Folks,

Sometimes I follow while someone else leads, but more often that not I lead when I go out multi-pitch climbing these days. I don't know why that is, but it's just worked out that way. I don't think I'm pushy about it, but who knows. Maybe I AM a lead-hog, who knows? Regardless, it's a fun thing to go out and climb something that you haven't climbed in a while, and second it. Heck, it puts a whole new perspective on an old climb. It's kind of like riding a mountain bike trail backwards from the usual way you ride it. That's what I did on Wednesday.

So I was at the grocery store early this week and spotted Tom Callaghan, an old friend from the Boston climbing community, coming in as I was checking out. We chatted for a few minutes and decided we would try and get out to climb something later in the week if possible. He followed up with a call the next day and we planned on getting out on Wednesday morning. Since the weather was supposed to be sunny, dry and cool we decided to head over to the South Buttress for a change, and we figured that there wouldn't be a lot of folks over there.

Tom has a house over in the chalets beneath Cathedral so I swung by and picked him up at 8:30 and we drove over to the climbers parking lot at Whitehorse. By 8:45 the lot was already totally full and there were groups everywhere. Walking by the slabs we spotted parties on almost every climb so we were happy to be going a bit further afield. One of the climbs on our list was Hotter Than Hell and the Inferno or Tranquility cracks. However, by the time we got arrived there was already a pretty good sized guided party on that climb. I suggested Lost Souls and we agreed that would be a good option. I'd brought my double ropes and Tom brought the rack. It was a bit slimmer than what I usually climb with, but since so much of the climb is bolted, I agreed that it should be just fine. In fact we slimmed it down even more, taking off the larger cams.

I've never liked the actual first pitch of Lost Souls so I led the easier start which wanders through a small leaf-leaning corner and through some overlaps up to a slab and then traverses right to the anchor bellow the large overlap. Tom then led the money-pitch which goes over the overlap and continues through a broken section up to the face. The crux of this pitch, and maybe the climb overall, is the step-across to the bolt on the face. After that the climbing up the face past 2 more bolts and up a groove to the anchor is pretty straight-forward. I've led this many times, but never actually followed it. I found that the normal way I climb the overlap, by going left and then traversing back right to the pin, was pretty nervy. Going up through the broken section was straight ahead, but making the move out right to the next bolt was trickier than I remembered. Of course that was because I forgot that it's a foot-sequence thing - right foot, left foot and then right foot way out. Once you remember that you're golden. [wry grin] Otherwise you're and unhappy camper!

Again Tom led the next pitch, actually pitch 3. This one traverse a bit left into a broken corner and then climbs up and left, past a bolt and right onto the nose of the small buttress. The second bolt is a ways up there and you have to power through a couple of difficult moved to get to a good stance just below that bolt. The whole pitch is only about 40 feet, but both of us agreed that you can't hang out on these moves, you just have to make it happen in a hurry. I followed it without any trouble, kind of happy not to be on the sharp end this time.

I wanted to do the last pitch so we swapped the gear over. I knew what gear I would need, only a couple of small cams and some draws, and headed up. This one is a cool face climb that's steep right off the belay. There is a nice horizontal for gear, a piton just where you want it and then a bomber flake that takes a little Alien on the right, just below the small tree. Handren calls it 10a and Webster 9+. it's short, but sustained and there are a series of sucker-holds out on the left that you really don't want to go for. The anchor is just left of the finishing corner of Purgatory. I was surprised by what I found on the little ledge, you have to see the picture.

We rapped off from there in two steep rappels down Cemetery Gates and were back at tour packs by 12:30. In spite of the steep climbing and bright sunny day, I don't think either of us broke a sweat! It was pretty amazing - like fall without the colors. All in all another prefect half-day out on a Valley crag. Just the way I like it.

Here are a few pictures -

LostSouls_1.jpg
LostSouls_2.jpg
LostSouls_3.jpg
LostSouls_4.jpg
LostSouls_5.jpg
LostSouls_6.jpg



It's been a wonderful ice season, but Spring is officially here folks. Thus the sun is strong so it's warm during the day, but it's cold at night. And of course that means that climbs in the full sun are crap, but anything in the shade can still be good and maybe even building a bit. Sure, Standard Route is still massive, but the ice isn't all that good IMO. I was up there today and thought the ice above the cave was punky! Climbs in the reflector oven that is the Amphitheater are a mess now and honestly in my mind it's not a smart place to be. We're entering a time when the best climbing will be up high in the Ravine. And of course the longer days make it a great time to be up there. From here on out I'm only going to be posting pictures of things I think are in climbable shape, and that's a dwindling supply.
Huntington Ravine
IN mostly
Repentance
OUT
Standard Route
climbable, but getting punky
Dracula
IN - bring your snorkle


The bugs seemed to have dropped off quite a bit this week. When I was riding on Tuesday and climbing on Wednesday I didn't even use any spray! I'm not sure if it's because it's been cooler or because of a dwindling population, but I'll take it. I'm dropping the BugCON rating down a notch this week to a paltry but seasonable 3. Enjoy...


All the various seasonal climbing closures implemented for the 2012 peregrine falcon breeding season in New Hampshire have now been removed. You may climb anywhere you like.


Up on one of the Mount Washington Valley's finest crags and want to know what that climb you're looking at is? Or maybe you're on your way up from Boston and want to check out the Ice Report for your upcoming weekend plans. Or more likely, you're at work just want to daydream about your next adventure. Well if you have a smart phone handy, you can get to NEClimbs from anywhere you have cell service. While it doesn't offer every single feature of the site and it's not an "app", in mobile form, it does do a whole lot and is very useful. Here is the live link to the mobile version of NEClimbs:

http://www.neclimbs.com/mobile

Check it out and if you have issues on your specific phone, please feel free to let me know.


Join us and LIKE us on Facebook. I'll try and post some interesting pix every Thursday and the latest Ice Report in the season, tho certainly not the whole Report. Here's where you can check it out:

http://www.facebook.com/NEClimbs/



Have fun and climb safe,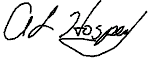 Al Hospers
The White Mountain Report
North Conway, New Hampshire
---
Frostbite ? I consider that a failure.
Marc Twight