Like reading the White Mountain Report every week? Why not get it delivered to your e-mailbox every Thursday? All you have to do is subscribe. It's fast, painless, and best of all it doesn't cost you a dime!
CLICK HERE...

August 23, 2012

Hi Folks,

"Can you believe it?" This week has definitely been one of, if not THE, best week all summer. Kayaking - wonderful, climbing - perfection, road bike - sweet (except for the cars), mountain bike - exceptional! It doesn't matter what you wanted to do outdoors, the weather was perfect for it. Heck - I saw poplin town this week with a kayak, mountain bike, road bike and an American Alpine Club bumper sticker all on their car. If it's crowded on one activity, just pick another. How could it be any better? And on top of all that, it's been in the low 50's at night and right around 80 during the day with minimal humidity. It feels a lot like early fall - Woo Woo!

I think that one of the reasons that for the most part the cliffs here in the Valley aren't as crowded as they have been in the past is that there are so many options, even for the moderate climber. Cathedral and Whitehorse used to be THE destinations for every climber, and the parking problem along Cathedral Ledge Road would reflect that. With the development at Humphrey's, Lost and Found Ledges, Lost Horizon, Sundown, Mt Webster and numerous other areas, plus the better directions and GPS coordinates provided on various web sites and in the newer guidebooks, folks feel more comfortable traipsing further afield. Heck, now you can actually FIND Craig-Y or Green's and Owl's Cliffs.

I got into the spirit of climbing other places today. I'd been hearing about some new and old climbs on the slab below Gully # 1 on Mt Willard. Apparently my friend Bob Ahearn and friends have been replacing the bolts on some of the old Todd Swain climbs up there, as well as putting up a few of their own. Getting up there has been on my list for a while so when we spoke earlier in the week we made a plan to get up there today.

We met at the Thorn Pond parking lot and drove my van up the Notch. The weather was spectacular with no humidity and a comfortable 70 degree temperature. Instead of parking at the top of Crawford Notch and walking down the tracks, we parked at a small lot on the left just before the road turns right and starts going uphill. There is a trail at the back of the little lot that goes uphill all the way to the RR tracks, right by the Hattie's Garden Memorial, right by the RR trestle. This is the longer trestle left of the ice climbs, not the little one by the Snot Rocket ice climb. I'm not sure who put in this trail, but it's cool. I've actually used it several times over the past couple of winters to access Cinema and the other gullies on the left side of Willard. It's easier than walking down the tracks.

There is a whole story about Hattie's Garden and the Crawford Notch RR Station-House that used to be there, but you should research it yourself. In fact there is a book that documents the life of woman who's husband was killed by a steam engine and who lived up there as a single mother with 2 children in the 1800's. It's an interesting tale that's worth reading.

Once on the tracks you walk right about 200 yards until you see a small culvert on the left. An obscure trail leads up steeply through the woods to the clean slab that's directly below Gully #1. Here's a topo that IME owner Brad White was nice enough to draw and pass along:

Willard_left_slab_topo.jpg

This whole area has been explored and climbed by a variety of climbers including Todd Swain, Paul Cormier, Mike Cody and others, mostly in the 80's. Not many people visit this area any more, mostly because it's a bit of a thrash to get there and because many of the routes have old bolts and are run-out. A huge thanks go out to Bob and his friends who have cleaned things up, replaced all the old bolts and pioneered a new access trail from the RR tracks to the slab.

Basically we started on the far right side of the slab on First Shot and worked our way left to Part The Sea. I led all but Hattie's Garden myself. The rock was generally pretty nice and the climbing was fun, tho spicy. The one with the most gear was Bob's new route, Part The Sea. It climbs up on some very wonderful textured rock and there is plenty of gear in these unique quartz pockets - one of which held a wasp's nest! While the other routes are somewhat run-out, the most so is Todd Swain's Ground Zero (5.8+). This climb only has 3 bolts, and no other protection, in 180' of climbing! I actually really enjoyed it, but it's clearly not for everyone and I would rate it R. The crux is at the first bolt, about 30' up, and if you fall before you clip the second bolt (on very easy ground) you will almost certainly hit the deck.

Most of the other climbs are somewhat better protected. However, in general it's not an area for climbers for whom the rated grade is at their limit. That said, with new access trails, newly replaced bolts and a few new climbs it's cool. IMNSHO I think it's going to be a fantastic place to go in the fall with the foliage. I'm looking forward to it.

Thanks to Bob for his efforts and for turning me on to a fun new place to climb. Here's a few pictures from the day:

1_FirstShot.jpg
2_GroundZero.jpg
3_HattiesGarden.jpg
4_LandAhoy.jpg
5_PartTheSea.jpg

Here's a couple of extras-

1) ) On the way up the Notch Bob spotted some new rockfall at Frankenstein on the Fang face.

Frankenstein_rockfall.jpg

2) I spotted a draw on the left side of the big Gully #1 corner. It looks new and appears to be in rock gear.

mystery_draw.jpg

3) We didn't realize that the Conway Scenic RR came up into the Notch in the summer, but there it was.

notch_train.jpg


The highly anticipated guidebook to rock climbing in northern Vermont by Travis Peckham, Tough Schist, has finally come out and I got my copy the other day. We're going to have a full review soon, but on initial observation I gotta say that I'm impressed. It seems to be very well written and laid out and covers lots of areas that had been hidden from view, at least from a guidebook standpoint. I haven't climbed at hardly any of these areas, but after scanning through this book I sure want to.

I would say that the bar for guidebooks has sure risen over the past several years. First with Handren's red Rocks book, then with his North Conway guide and now this. It's gotta be daunting for a aspiring guidebook author. If you don't have ariel shots with well drawn topos and full color pictures on almost every page, you're just not going to be in the game. You look back through the older books and wonder how we ever got by. Not really, but these new books sure are nice and they are priced darn competitively.

Nice work Travis.



It's been a wonderful ice season, but Spring is officially here folks. Thus the sun is strong so it's warm during the day, but it's cold at night. And of course that means that climbs in the full sun are crap, but anything in the shade can still be good and maybe even building a bit. Sure, Standard Route is still massive, but the ice isn't all that good IMO. I was up there today and thought the ice above the cave was punky! Climbs in the reflector oven that is the Amphitheater are a mess now and honestly in my mind it's not a smart place to be. We're entering a time when the best climbing will be up high in the Ravine. And of course the longer days make it a great time to be up there. From here on out I'm only going to be posting pictures of things I think are in climbable shape, and that's a dwindling supply.
Huntington Ravine
IN mostly
Repentance
OUT
Standard Route
climbable, but getting punky
Dracula
IN - bring your snorkle


BugCON stays at 3. Bugs aren't too much of a problem except in the deep woods or at twilight.


A three-day festival of climbing, camping, slide shows, crag stewardship, dancing, and fun on Sept. 21-23 in North Conway, New Hampshire.

Registration is now open: festival tickets, clinic spots, and campground reservations are now available at Brown Paper Tickets.

http://www.americanalpineclub.org/p/craggin-classic#cathedral

FESTIVAL HIGHLIGHTS:
  Friday, September 21
    * All-day guided climbs available at discounted rates from EMS,
      IMCS, Winkler Mountain Guide, and Synnott Mountain Guides
    * Post-climbing slacklining, snacks, and beverages at the beach in
      Echo Lake State Park
    * Evening slide shows at Zip's Pub, Cranmore Mountain Resort
    * Mark Synnott and Ed Webster talk about what makes Cathedral Ledge
      one of the best cliffs in the world.
    * Jason Kruk, a young rising star in rock climbing and alpinism
      circles, talks about his home granite in Squamish, adventures in
      the Canadian Rockies, and the first "fair means" ascent of the
      Southeast Ridge of Cerro Torre with the subsequent removal of the
      controversial Maestri bolts
    * Camping at Echo Lake State Park (campsites limited, ]pre-registration required)

  Saturday, September 22
    * Morning gear demos, coffee, and beach yoga at Echo Lake
    * Stewardship trail-building project with the NH State Parks
    * Half-day skills clinics: Self-rescue, Anchors 101, Rappelling
      Systems, Multi-pitch Systems (pre-registration required)
    * Post-climbing slacklining, tug-of-war contest, and beverages at the
      beach in Echo Lake State Park
    * Evening slide show and dance party at Zip's Pub
    * Doug Scott, the legendary British climber known for pioneering
      big-wall and high-altitude ascents, presents his show: Big Wall
      Climbing Around the World
    * DJ Mon Voyage Neon returns to North Conway to spin dance tunes
      after the show
    * Camping at Echo Lake State Park (campsites limited, pre-registration required)

  Sunday, September 23
    * Morning gear demos, coffee, and beach yoga at Echo Lake
    * Kismet Cliff Run: one of New England's toughest & most
      beautiful trail runs
    * Half-day skills clinics: Self-rescue, Anchors 101, Rappelling
      Systems, Multi-pitch Systems (pre-registration required)


The Kismet Cliff Run is one of  New England's toughest and most beautiful trail runs! Enjoy twisting singletrack, brutal climbs and swooping down hills around the soaring cliffs and granite boulders of North Conway, New Hampshire. Choose the classic 5 mile course, or new this year, the 14 mile "Beast of the East" course which summits majestic North Moat Mountain.

The KCR is now a part of The American Alpine Club's "Craggin' Classic" series. Based in Echo Lake State Park, come join fellow climbers and trail runners with fun events all weekend long!

When:Sunday, September 23, 2012
To register and FMI:  www.kismetcliffrun.org


Up on one of the Mount Washington Valley's finest crags and want to know what that climb you're looking at is? Or maybe you're on your way up from Boston and want to check out the Ice Report for your upcoming weekend plans. Or more likely, you're at work just want to daydream about your next adventure. Well if you have a smart phone handy, you can get to NEClimbs from anywhere you have cell service. While it doesn't offer every single feature of the site and it's not an "app", in mobile form, it does do a whole lot and is very useful. Here is the live link to the mobile version of NEClimbs:

http://www.neclimbs.com/mobile

Check it out and if you have issues on your specific phone, please feel free to let me know.


Join us and LIKE us on Facebook. I'll try and post some interesting pix every Thursday and the latest Ice Report in the season, tho certainly not the whole Report. Here's where you can check it out:

http://www.facebook.com/NEClimbs/



Have fun and climb safe,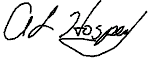 Al Hospers
The White Mountain Report
North Conway, New Hampshire
---
Hey, look, don't worry too much about me
Rob Hall