Like reading the White Mountain Report every week? Why not get it delivered to your e-mailbox every Thursday? All you have to do is subscribe. It's fast, painless, and best of all it doesn't cost you a dime!
CLICK HERE...

September 20, 2012

Hi Folks,

There is lots of cool stuff going on this weekend here in the Valley. I'm really bummed, in a way, that I'm not going to be around for it - I'm playing music on Friday and Saturday nights (Saturday is a benefit for MS in Laconia) and then I'm leaving for a week at the Gunks with my good friend George Hurley. All are great things to do, but I'm disappointed to miss out on a fabulous bunch of events. Well it could be a lot worse, I could be stuck having to work in a basement somewhere! [yuck] In any event I've been including info about this stuff for the past couple of weeks, but this week I'm moving it up to the top. I hope you can get away for the weekend to take part.

The thing I'm most disappointed in not seeing is Doug Scott's slideshow. He is one of the major mountaineers of the past generation. If you don't know about him, check this out:

http://en.wikipedia.org/wiki/Doug_Scott

Here's some of the highlights of Doug's climbing career -

http://www.dougscottmountaineering.co.uk/lectures/biographical.html

It's interesting that apparently all of his ascents, other than Everest, were done lightweight alpine style! Doug is talking on Saturday night, don't miss it.


A three-day festival of climbing, camping, slide shows, crag stewardship, dancing, and fun on Sept. 21-23 in North Conway, New Hampshire.

Registration is now open: festival tickets, clinic spots, and campground reservations are now available at Brown Paper Tickets.

http://www.americanalpineclub.org/p/craggin-classic#cathedral

FESTIVAL HIGHLIGHTS:
  Friday, September 21
    * All-day guided climbs available at discounted rates from EMS,
      IMCS, Winkler Mountain Guide, and Synnott Mountain Guides
    * Post-climbing slacklining, snacks, and beverages at the beach in
      Echo Lake State Park
    * Evening slide shows at Zip's Pub, Cranmore Mountain Resort
    * Mark Synnott and Ed Webster talk about what makes Cathedral Ledge
      one of the best cliffs in the world.
    * Jason Kruk, a young rising star in rock climbing and alpinism
      circles, talks about his home granite in Squamish, adventures in
      the Canadian Rockies, and the first "fair means" ascent of the
      Southeast Ridge of Cerro Torre with the subsequent removal of the
      controversial Maestri bolts
    * Camping at Echo Lake State Park (campsites limited, ]pre-registration required)

  Saturday, September 22
    * Morning gear demos, coffee, and beach yoga at Echo Lake
    * Stewardship trail-building project with the NH State Parks
    * Half-day skills clinics: Self-rescue, Anchors 101, Rappelling
      Systems, Multi-pitch Systems (pre-registration required)
    * Post-climbing slacklining, tug-of-war contest, and beverages at the
      beach in Echo Lake State Park
    * Evening slide show and dance party at Zip's Pub
    * Doug Scott, the legendary British climber known for pioneering
      big-wall and high-altitude ascents, presents his show: Big Wall
      Climbing Around the World
    * DJ Mon Voyage Neon returns to North Conway to spin dance tunes
      after the show
    * Camping at Echo Lake State Park (campsites limited, pre-registration required)

  Sunday, September 23
    * Morning gear demos, coffee, and beach yoga at Echo Lake
    * Kismet Cliff Run: one of New England's toughest & most
      beautiful trail runs
    * Half-day skills clinics: Self-rescue, Anchors 101, Rappelling
      Systems, Multi-pitch Systems (pre-registration required)


The Kismet Cliff Run is one of  New England's toughest and most beautiful trail runs! Enjoy twisting singletrack, brutal climbs and swooping down hills around the soaring cliffs and granite boulders of North Conway, New Hampshire. Choose the classic 5 mile course, or new this year, the 14 mile "Beast of the East" course which summits majestic North Moat Mountain.

The KCR is now a part of The American Alpine Club's "Craggin' Classic" series. Based in Echo Lake State Park, come join fellow climbers and trail runners with fun events all weekend long!

When:Sunday, September 23, 2012
To register and FMI:  www.kismetcliffrun.org



It's been a wonderful ice season, but Spring is officially here folks. Thus the sun is strong so it's warm during the day, but it's cold at night. And of course that means that climbs in the full sun are crap, but anything in the shade can still be good and maybe even building a bit. Sure, Standard Route is still massive, but the ice isn't all that good IMO. I was up there today and thought the ice above the cave was punky! Climbs in the reflector oven that is the Amphitheater are a mess now and honestly in my mind it's not a smart place to be. We're entering a time when the best climbing will be up high in the Ravine. And of course the longer days make it a great time to be up there. From here on out I'm only going to be posting pictures of things I think are in climbable shape, and that's a dwindling supply.
Huntington Ravine
IN mostly
Repentance
OUT
Standard Route
climbable, but getting punky
Dracula
IN - bring your snorkle


I did get out there again last week, this time with George Hurley. We timed the walk-in at 13 minutes to the place where you break left to get to the bottom of the Main Cliff. This is by two old guys, one with 2 bionic knees, so most folks should be able to manage it easily in that time frame. The one drag part of the access is that the beat-out trail goes to the top of the cliff. If you break left before the little mossy headwall where you can see the cliff you end up going across a steepish pine-straw covered section that's uncomfortable. It needs to be set up so you go left a couple of hundred feet earlier so you avoid that part.

That said, we had a great afternoon up there. I led the 5.8 furthest to the right, Clean Yer Act Up.

http://www.neclimbs.com/index.php?PageName=routes&RouteID=1126

It's a nice little climb with an interesting crux about 2/3 of the way up. George top-roped the CMC Crack and Good For The Soul and then he led Wild Things. This is the off-width chimney on the left side of the crag. This climb is just "so" George and he nailed it. Sure it was only 5.7, but the move out of the chimney was definitely wild. Rapping down from that he spotted an interesting line in the lichen that he wanted to try on TR. He got up part of the way, but decided theater it wasn't worth the effort. We finished off with my leading Keep'n It Natural, a cool 5.8 with a couple of entertaining moves.

http://www.neclimbs.com/index.php?PageName=routes&RouteID=1129

All in all a neat afternoon's fun. I've got to get over there before long to check out the "slab" climbs in the other area to the left. Here's a couple of pictures from the day's fun:

CMCCrack_George.jpg
CleanYerActUp.jpg
George_Wild_1
George_Wild_2
George_Wild_3
George_CMC.jpg


It was supposed to be a hard freeze Wednesday night, but that didn't happen. It barely got down to 40! Since we're still waiting for a hard freeze to kill off the lingering mosquitoes, BugCON stays at the rating. In various places and at dawn and dusk they can still be annoying.


Up on one of the Mount Washington Valley's finest crags and want to know what that climb you're looking at is? Or maybe you're on your way up from Boston and want to check out the Ice Report for your upcoming weekend plans. Or more likely, you're at work just want to daydream about your next adventure. Well if you have a smart phone handy, you can get to NEClimbs from anywhere you have cell service. While it doesn't offer every single feature of the site and it's not an "app", in mobile form, it does do a whole lot and is very useful. Here is the live link to the mobile version of NEClimbs:

http://www.neclimbs.com/mobile

Check it out and if you have issues on your specific phone, please feel free to let me know.


Join us and LIKE us on Facebook. I'll try and post some interesting pix every Thursday and the latest Ice Report in the season, tho certainly not the whole Report. Here's where you can check it out:

http://www.facebook.com/NEClimbs/



Have fun and climb safe,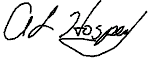 Al Hospers
The White Mountain Report
North Conway, New Hampshire
---
Remember: if you take bivouac equipment along, you will bivouac...
Yvon Chouinard