Like reading the White Mountain Report every week? Why not get it delivered to your e-mailbox every Thursday? All you have to do is subscribe. It's fast, painless, and best of all it doesn't cost you a dime!
CLICK HERE...

May 15, 2013

Hi Folks,

Some weeks are easy, some are hard…this one was on the hard side, at least part of which was caused by my taking off last week to go to the Gunks. [wry grin] I keep trying to act as if I'm retired like all my friends, but it just doesn't seem to be working out for me. It seems as if no matter what I do there seems to be work to do. And between family, regular work as a software programmer, playing music and trying to do all the fun things that spring has to offer, I always seem to find myself pretty flat out.

Monday was totally a working day, in spite of the weather being +++. It was incredibly hard to be in the office in front of the computer, when the bluebird skies were calling me so loudly. On Tuesday I did manage go get out climbing with George. We went over to Humphrey's and puttered around on a potential new hard slab climb that I've been working. With my newly resoled pair of Tradmasters, this time I managed it twice in a row. Not completely clean yet, but far better than last fall, so that's a plus. Stay tuned folks…

Wednesday we got about 3/4" of very needed rain. In case you haven't heard, we're rapidly getting into high fire danger times so keep your heads up. The last thing we need is a fire her in the Valley right now. We've had a few over the years, but we don't need any more.

Today was one of those days where I had to do all the household-related things that have piled up. Stuff like take the car to have the front breaks done and reseed the back yard. Certainly nothing that I would actually WANT to do. [sigh] Then I chaperoned my sons Boy Scout troop on an early evening mountain bike ride. I'm not used to riding after dinner, but it was nice nonetheless. At least I got out!

I'm doing a little road bike ride tomorrow as a tune up for the Crank The Kanc time-trial on Saturday. For the first time in several years I'm riding the race. I manage their web site (crankthekanc.com) and get a free slot, but the past few years I've had to take pictures. This year the wife is doing it so I get to ride. YIPEE!!! Then I'm playing music at the Wolverine Grille in North Conway on Saturday night with my band the Black Mountain Ramblers. If you're in town, swing by. There is no cover, the band is very good and the drinks and food are excellent. I highly recommend the braised ribs!!! I think I'm going to just relax on Sunday and pretty much do nothing. What do you think? Seems like a plan to me. [LOL]

There's been a lot of stuff going on in climbing lately. There's more coming out about the supposed fight on Everest. I'm not sure we'll ever hear the Sherpa's side of the story, but I'm sure there is something there. Alexey Bolotov, a Russian climber, was killed on Everest quite low on the mountain. You can read about it here:

http://www.climbing.com/news/top-russian-climber-dies-on-everest/

Then there is some good news from the Access Fund:

After decades of work, the Access Fund received notice yesterday from National Park Service (NPS) that the agency has issued final national policy authorizing fixed anchors in wilderness. This policy—Director's Order #41—affects many of the country's most important climbing areas such as Yosemite, Grand Teton, Zion, Joshua Tree, and Canyonlands National Parks. The NPS included many of the specific provisions Access Fund advocated for during our 20+ years of work on this issue, such as programmatic authorizations (which allow new bolts by zone, not just case-by-case permitting for individual routes/bolts) and interim fixed anchor permitting prior to the establishment of dedicated climbing management plans. We are still analyzing the new policy, but first impressions are that this direction is good for both wilderness climbers and NPS managers. Read the order here:

http://www.accessfund.org/atf/cf/%7B1f5726d5-6646-4050-aa6e-c275df6ca8e3%7D/DIRECTOR'S%20ORDER%2041%20SIGNED%205.13.13.PDF

And if you just want to listen to something cool, Philippe Petit walked across a wire between the Twin Towers. Now he has written a book about knots. His favorite knot is....wait for it...the figure eight! I really dug listening to this interview. Thanks to Todd Swain for passing it along.

http://www.charlierose.com/view/interview/12925



It's been a wonderful ice season, but Spring is officially here folks. Thus the sun is strong so it's warm during the day, but it's cold at night. And of course that means that climbs in the full sun are crap, but anything in the shade can still be good and maybe even building a bit. Sure, Standard Route is still massive, but the ice isn't all that good IMO. I was up there today and thought the ice above the cave was punky! Climbs in the reflector oven that is the Amphitheater are a mess now and honestly in my mind it's not a smart place to be. We're entering a time when the best climbing will be up high in the Ravine. And of course the longer days make it a great time to be up there. From here on out I'm only going to be posting pictures of things I think are in climbable shape, and that's a dwindling supply.
Huntington Ravine
IN mostly
Repentance
OUT
Standard Route
climbable, but getting punky
Dracula
IN - bring your snorkle


They're he-re… That's right folks, the bugs are back. Not quite ferocious, but definitely annoying. I would bring the DEET with you if you're going to be in the woods or it's not a breezy day. It's only going to get worse from here on out.

And don't forget to do that tick-check!!!


For the first time in many many years, there is no closing in the Mount Washington Valley! Here are the closings in New Hampshire:

This 2013 seasonal closures in New Hampshire are as follows:

Eaglet Spire area (Eagle Cliff OPEN!), Franconia, NH
Frankenstein (lower south-facing wall), Harts Loc., NH
Holts Ledge, Lyme, NH
Rumney Rocks (Summit Cliff), Rumney, NH
Square Ledge, Albany, NH
Woodchuck Ledge (upper right only), Albany, NH



If you enjoy getting the White Mountain Report and using NEClimbs.com, please take a minute to help support them. It's easy, just go ON LINE and make your donation via PayPal. You don't need a PayPal account, you can use almost any credit card. Just click the link below:

http://www.neclimbs.com/index.php?PageName=donation_fundraiser

Of course you can also contribute via check or money order to make your contribution. Just make it out to NEClimbs and send it here:

NEClimbs
92 Bow Lane
North Conway, NH 03860

Thank you once again for your support...


Up on one of the Mount Washington Valley's finest crags and want to know what that climb you're looking at is? Or maybe you're on your way up from Boston and want to check out the Ice Report for your upcoming weekend plans. Or more likely, you're at work just want to daydream about your next adventure. Well if you have a smart phone handy, you can get to NEClimbs from anywhere you have cell service. While it doesn't offer every single feature of the site and it's not an "app", in mobile form, it does do a whole lot and is very useful. Here is the live link to the mobile version of NEClimbs:

http://www.neclimbs.com/mobile

Check it out and if you have issues on your specific phone, please feel free to let me know.


Join us and LIKE us on Facebook. I'll try and post some interesting pix every Thursday and the latest Ice Report in the season, tho certainly not the whole Report. Here's where you can check it out:

http://www.facebook.com/NEClimbs/



Have fun and climb safe,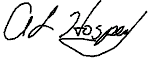 Al Hospers
The White Mountain Report
North Conway, New Hampshire
---
I'm still tortured by the jackel that drives me to climb. That's why I'm here. It chews on me, insomniac and ulcerous.
Mark Twight