Like reading the White Mountain Report every week? Why not get it delivered to your e-mailbox every Thursday? All you have to do is subscribe. It's fast, painless, and best of all it doesn't cost you a dime!
CLICK HERE...

May 23, 2013

Hi Folks,

I'd like to say that it looks like it's going to be a nice Memorial Day weekend, but unfortunately I'd be remiss in my self-assumed duties if I did. In spite of the great weather we had starting out the month, things have taken a downward turn. Not that we don't need some rain, mind you. All it took was a couple of good showers and everything went green. However we're all hoping that we don't have a June like last year, when it rained almost every day and things started to turn green from the moss growing on the cliffs!

Of course living up here you can grab a climb or ride when it's available, not like having to plan in advance like most folks who come up here from "away" have to do. I remember how it was for my wife and myself back when we lived in the Boston area, and how bummed we would be when we would get rained out for the weekend. That's when you have to be prepared to do something else, like go for a hike or paddle. Flexibility is the name of the game I suppose. Which is why I ride the bike as well as climb. If it's too wet to climb, I can often go for a ride. Speaking of riding… The trails have been in absolutely great shape lately. And in spite of the rain we've had, the trails are still mostly dry. That goes to just how dry it was before it started raining I suppose.

I hope that you and your families have a great Memorial Day. Do take a minute to remember, while you're working that BBQ on Monday, that Memorial Day is a day to remember the men and women who have died while in the military service. Without them we wouldn't be here doing what we do.

Since I haven't been climbing this week, I have no new pictures or adventures to talk about. So I'm just gonna pass along some info that you may find useful. Let's hope it dries out early next week.


The American Alpine Club's New River Gorge Campground opens this weekend! We're celebrating by giving away a limited-edition T-shirt when you renew your AAC membership NOW THROUGH MAY 24 ONLY. It doesn't matter when you last renewed. Renewing today gets you a limited-edition t-shirt, and pushes your membership by a full 12 months. For example, if your current membership is set to expire July 2013, renewing today will extend your membership until July 2014. Also join us in the New for this weekend's Rendezvous for free camping May 17th-24th.

As a community, we support each other through projects like the NRG Campground. Buying 40 acres on the New River Gorge was only possible because of climbers like you joining as AAC members. Opening the campground has required years of work by AAC volunteers and staff. Please show your support for the NRG Campground by joining or renewing today.

As a member of the AAC you also have access to hundreds of opportunities every year with fellow members. Together we connect, we share, we act. We advocate for climbers' rights, protect the places we climb, care for each other through benefits like rescue insurance, and document and preserve climbing achievement. We are a community built on a shared passion for climbing. Join us.

To get a free t-shirt, go to http://www.americanalpineclub.org/membership and use one of the following codes:

XS t-shirt, use code: NRGXS Small t-shirt, use code: NRGS Medium t-shirt, use code: NRGM Large t-shirt, use code: NRGL XL t-shirt, use code: NRGXL XXL t-shirt, use code: NRGXXL


The Northeast Climbers Clinic is an effort to bring safety awareness to our climbing community. The event is scheduled for June 8th, 2013 at Evolution Rock & Fitness in Concord NH. It will feature speakers who are experts in the industry as well as a hands-on clinic.

The event will run 4pm to 10pm and will feature safety forums on ropes and slings, harness draws and Grigris, hardware and lead and belay technique. The clinic will be presented by professionals within the field and American Mountain Guide Association certified guides. The Northeast climbing community has assembled including Petzl, Sterling Ropes, MCS Mountain Guides and Mooney Mountain Guides to provide an insightful and exciting safety clinic!

https://www.facebook.com/NortheastClimbersClinic?ref=tn_tnmn



It's been a wonderful ice season, but Spring is officially here folks. Thus the sun is strong so it's warm during the day, but it's cold at night. And of course that means that climbs in the full sun are crap, but anything in the shade can still be good and maybe even building a bit. Sure, Standard Route is still massive, but the ice isn't all that good IMO. I was up there today and thought the ice above the cave was punky! Climbs in the reflector oven that is the Amphitheater are a mess now and honestly in my mind it's not a smart place to be. We're entering a time when the best climbing will be up high in the Ravine. And of course the longer days make it a great time to be up there. From here on out I'm only going to be posting pictures of things I think are in climbable shape, and that's a dwindling supply.
Huntington Ravine
IN mostly
Repentance
OUT
Standard Route
climbable, but getting punky
Dracula
IN - bring your snorkle


I feel like I should raise the BugCON level to a 3, but frankly it's not really that bad. I don't understand why, but it's not. Was out in the woods around Echo Lake and Cathedral early this week between the showers and hardly got bit at all. I'm not saying it's not going to happen, but so far we've dodged the bullet for everything except the ticks.

Just be sure to do a tick-check EVERY time you're out there 'cause they ARE bad!


Eaglet Spire area (Eagle Cliff OPEN!), Franconia, NH
Frankenstein (lower south-facing wall), Harts Loc., NH
Holts Ledge, Lyme, NH
Rumney Rocks (Summit Cliff), Rumney, NH
Square Ledge, Albany, NH
Woodchuck Ledge (upper right only), Albany, NH



If you enjoy getting the White Mountain Report and using NEClimbs.com, please take a minute to help support them. It's easy, just go ON LINE and make your donation via PayPal. You don't need a PayPal account, you can use almost any credit card. Just click the link below:

http://www.neclimbs.com/index.php?PageName=donation_fundraiser

Of course you can also contribute via check or money order to make your contribution. Just make it out to NEClimbs and send it here:

NEClimbs
92 Bow Lane
North Conway, NH 03860

Thank you once again for your support...


Up on one of the Mount Washington Valley's finest crags and want to know what that climb you're looking at is? Or maybe you're on your way up from Boston and want to check out the Ice Report for your upcoming weekend plans. Or more likely, you're at work just want to daydream about your next adventure. Well if you have a smart phone handy, you can get to NEClimbs from anywhere you have cell service. While it doesn't offer every single feature of the site and it's not an "app", in mobile form, it does do a whole lot and is very useful. Here is the live link to the mobile version of NEClimbs:

http://www.neclimbs.com/mobile

Check it out and if you have issues on your specific phone, please feel free to let me know.


Join us and LIKE us on Facebook. I'll try and post some interesting pix every Thursday and the latest Ice Report in the season, tho certainly not the whole Report. Here's where you can check it out:

http://www.facebook.com/NEClimbs/



Have fun and climb safe,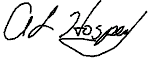 Al Hospers
The White Mountain Report
North Conway, New Hampshire
---
If you take risk out of climbing, it 's not climbing anymore.
Yvon Chouinard