Like reading the White Mountain Report every week? Why not get it delivered to your e-mailbox every Thursday? All you have to do is subscribe. It's fast, painless, and best of all it doesn't cost you a dime!
CLICK HERE...

July 11, 2013

Hi Folks,

WOOO WOOO WOOO! The sun is out today! What a difference a little break makes. That said, I've been finding a variety of things to do in the rain these days, mainly just to get outside and keep myself somewhat sane! Or maybe I should say, keep the people around me sane. Like many of my friends, I'm a bit on the border collie side. If I don't get a certain amount of exercise almost every day, I'm darn close to unbearable to be around. At least I understand how it works for me. An hour on the bike, couple of hours on the trail or even a few pitches on the rock or ice and I'm a pretty reasonable duty to be around - otherwise not so much.

It took me until I was in my late 20's before I actually figured out that I was probably one of those ADHD kids that needed lots of exercise to keep myself in check. high school was tough for me because I had to sit in one place most of the time and "do my work". summers, on the other hand weren't as difficult because I always had a job working outside and I when I wasn't working I was always out somewhere on my bike or on a surfboard. I used to ride my 2-speed Huffy from the south side of Jacksonville to the beach by myself a couple of times a week, a good 16 miles each way! Needless to say that amount of exercise kept my excessive energy level in check. When I went away to collegeI stopped doing all of that and my first year was pretty rough, but I once I started jogging my second year went better. I've gone up and down with the exercise thing, but now I've settled into a pretty good routine that works for me. Lots of aerobic exercise, except when it's raining all the time - like it has been lately. I don't have a problem going out and getting rained on, I just have a problem going out IN the rain!

I was planning on going out for a hike up Doublehead this morning, but it was pouring when I had planned to leave. [frown] So, even tho it was occasionally drizzling, I grabbed the opportunity to wander around the woods behind my house with a friend scoping out some new bike trails. The sun just now poked its head out from behind the clouds, so as soon as I get this emailing out of the computer I'm out the door on the bike. You get the picture…


On July 3rd, 12 year old Tito Claudio Traversa was involved in an accident at a limestone cliff at Orpierre, a popular area in southern France. He had climbed a 10d, placing 12 draws on the route. When he was lowered, 8 of the draws failed, causing hime to have a ground-fall. He was taken to Grenoble University Hospital where he died on July 5th. Tito was well known in the Italian climbing community. He had climbed 5.13 at 8 and had recently climbed several 5.14's, one the day before the accident.

I first heard abut this several days ago and it really got to me. Having 3 kids of my own, 2 grown and one 13 year old, anytime I hear about children being hurt or killed it strikes home. In this case it happened to someone who had been climbing almost all of their short life and, unfortunately from what I understand, it was user error. While all of the details haven't come out, it appears as if it was due to some of the quickdraws he was using were not put together correctly. The Rock And Ice article below has some pictures illustrating what is believed to have happened.

It's easy to try and place blame in an accident like this, and I am sure that will happen in the end. However we all have to remember that in a sport like climbing we are all only a single tiny step away from something happening like this. Failing to finish the knot, mis-clipping a draw, slipping on a patch of ice or snow without your crampons on or any number of tiny things that happen in the blink of an eye and inexorably lead to tragedy. It is only by our own and our partners' constant vigilance that we ourselves can avoid becoming a statistic. To some extent experience can be an asset, and yet sometimes it causes us to become complacent. Everyone I know who has been climbing for any significant length of time has a close-call story to tell. Unfortunately this very talented young person didn't live long enough to be able to tell his stories. Check and recheck your and your partner's gear, it's the right/smart thing to do.

http://climbing.about.com/b/2013/07/06/italian-climbing-child-prodigy-dies-in-french-accident.htm

http://www.rockandice.com/lates-news/tnb-the-tragedy-of-tito-traversa

http://www.grimper.com/news-mauvais-montage-degaines-utilisees-tito-traversa


I wrote up this fantastic new route last week. It really is quite an accomplishment and here's a great picture of Jay Conway on the first ascent.

DifficultiesBeDamned_large.jpg

Thanks to taken by local climber and author Freddie Wilkinson for the great shot.



It's been a wonderful ice season, but Spring is officially here folks. Thus the sun is strong so it's warm during the day, but it's cold at night. And of course that means that climbs in the full sun are crap, but anything in the shade can still be good and maybe even building a bit. Sure, Standard Route is still massive, but the ice isn't all that good IMO. I was up there today and thought the ice above the cave was punky! Climbs in the reflector oven that is the Amphitheater are a mess now and honestly in my mind it's not a smart place to be. We're entering a time when the best climbing will be up high in the Ravine. And of course the longer days make it a great time to be up there. From here on out I'm only going to be posting pictures of things I think are in climbable shape, and that's a dwindling supply.
Huntington Ravine
IN mostly
Repentance
OUT
Standard Route
climbable, but getting punky
Dracula
IN - bring your snorkle


I lowered the BugCON rating last week because of the fewer numbers of blackflies that I've seen lately. Arguably I should raise it again because of the increase in mosquitoes from all the rain, but I figure I'll just let it be for a bit and see what happens. The ticks are still pretty bad and that is unlikely to change, so stay aware!


Frankenstein (lower south-facing wall), Harts Loc., NH
Holts Ledge, Lyme, NH
Woodchuck Ledge (upper right only), Albany, NH



If you enjoy getting the White Mountain Report and using NEClimbs.com, please take a minute to help support them. It's easy, just go ON LINE and make your donation via PayPal. You don't need a PayPal account, you can use almost any credit card. Just click the link below:

http://www.neclimbs.com/index.php?PageName=donation_fundraiser

Of course you can also contribute via check or money order to make your contribution. Just make it out to NEClimbs and send it here:

NEClimbs
92 Bow Lane
North Conway, NH 03860

As always, thank you for your support...


Up on one of the Mount Washington Valley's finest crags and want to know what that climb you're looking at is? Or maybe you're on your way up from Boston and want to check out the Ice Report for your upcoming weekend plans. Or more likely, you're at work just want to daydream about your next adventure. Well if you have a smart phone handy, you can get to NEClimbs from anywhere you have cell service. While it doesn't offer every single feature of the site and it's not an "app", in mobile form, it does do a whole lot and is very useful. Here is the live link to the mobile version of NEClimbs:

http://www.neclimbs.com/mobile

Check it out and if you have issues on your specific phone, please feel free to let me know.


Join us and LIKE us on Facebook. I'll try and post some interesting pix every Thursday and the latest Ice Report in the season, tho certainly not the whole Report. Here's where you can check it out:

http://www.facebook.com/NEClimbs/



Have fun and climb safe,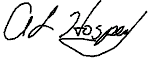 Al Hospers
The White Mountain Report
North Conway, New Hampshire
---
From Everest Base Camp, you can walk four hours and you're lounging on grass, drinking beer with trekkers. K2 stands absolutely on its own. The approach is hard. The base camp feels like the moon. The mountain itself looks utterly impregnable, and there's no easy way up the thing. And all this hits you between the eyes when you see it for the first time. It's like that famous Munch painting. You know the one—The Scream? Except, of course, you're the one doing the screaming.
Jim Curran