Like reading the White Mountain Report every week? Why not get it delivered to your e-mailbox every Thursday? All you have to do is subscribe. It's fast, painless, and best of all it doesn't cost you a dime!
CLICK HERE...

July 26, 2013

Hi Folks,

So what do you do for excitement-related exercise when you're really busy? There are times when I'm just over-the-top, only have an hour give or take and I really need to do something to take my mind off whatever I've been doing. I've got a so-so back and riding the bike has been my go-to thing for the past several years, but lately that's been a bit on the boring side. I've ridden literally every mountain bike trail in this area multiple times and there are so many cars on the road these days that I'm pretty nervous about the road bike!

What I'd really like to do is get out for a quick climb 'cause it has that wonderful stretching component to it. Unfortunately, hooking up a partner just to go out for an hour isn't usually an option. I don't solo rock for the most part, so running up something like Standard on Whitehorse or Fun House on Cathedral, the popular easy solos, isn't really an option for me. I do rope solo those climbs, but that takes gear and is quite time consuming. [sigh]

The past couple of weeks I've been combining riding my bike and climbing. There are a number of places I can ride my mountain bike to and then do some bouldering. Of course i can't bring a crash pad, but I usually only do things that are pretty darn easy anyway. I'm just looking to get off the ground and keep my footwork and balance together.

It's a quick ride from the house over to Hale's Location to the Citadel Boulder which is right off the trail to the South Buttress. It has a number of moderate boulder problems, my favorite being the the groove/corner on the side facing Whitehorse. It takes you right to the pinnacle and then you can back down the easy slab on the front side. Either before or after I can get in a couple of miles on the nice trails behind Echo Lake and along Elm Brook. Of course another quick ride down the road gets me to the ever popular boulders in the woods at Humphrey's. You know how popular they are 'cause there's always chalk on them!

Lately I've been visiting some more obscure places like the little ledge in Whittaker Woods and the Cemetery Craig. The other day I even messed around some up at the Tent Boulder, off the MTB trail of the same name near the Moats. Needless to say all of these places are pretty off the beaten track, so they are generally dirty. Still, they can all be accessed pretty quickly from the Echo Lake area where I live, I can get some aerobic exercise getting there and some air while I'm playing on them. Not too bad a compromise me-thinks. [grin]



It's been a wonderful ice season, but Spring is officially here folks. Thus the sun is strong so it's warm during the day, but it's cold at night. And of course that means that climbs in the full sun are crap, but anything in the shade can still be good and maybe even building a bit. Sure, Standard Route is still massive, but the ice isn't all that good IMO. I was up there today and thought the ice above the cave was punky! Climbs in the reflector oven that is the Amphitheater are a mess now and honestly in my mind it's not a smart place to be. We're entering a time when the best climbing will be up high in the Ravine. And of course the longer days make it a great time to be up there. From here on out I'm only going to be posting pictures of things I think are in climbable shape, and that's a dwindling supply.
Huntington Ravine
IN mostly
Repentance
OUT
Standard Route
climbable, but getting punky
Dracula
IN - bring your snorkle


The incident took place on Monday afternoon at the North End of Cathedral. According to a witness at the scene, a party had finished climbing Child's Play, a popular 5.5 and were rappelling from a tree on the upper ledge. Apparently when they threw their rope down, both ends of the rope were not on the ground. About 25-30' off the ground they rappelled off the end of their rope! They had not tied knots on the end of their rope nor checked to make sure both ends were down.

Fortunately there were a number of climbers in the area at the time to help and there were EMT's and ambulances on the scene within 20 minutes. The victim was carried out by the climbers and taken to the hospital with significant injuries. I hope he fully recovers.


John Strand, longtime area first-ascensionist now living in Colorado, has been been quite ill the past several weeks. He and partners put up some of the harder and scarier climbs in the Valley. John has nerves of steel, but I'm sure being sick is more difficult than climbing an X rated route! Take a minute to send some good thoughts and vibes his way. Get well John, we're all thinking of ya.


All climbing closures for peregrines in 2013 have been lifted. Climb anywhere you like.


It got cool and breezy this week and the bug population took a nose dive. I would imagine that the mosquitoes will come back in force as soon as things warm up towards the weekend, so I'm leaving the BugCON at a 3.


If you enjoy getting the White Mountain Report and using NEClimbs.com, please take a minute to help support them. It's easy, just go ON LINE and make your donation via PayPal. You don't need a PayPal account, you can use almost any credit card. Just click the link below:

http://www.neclimbs.com/index.php?PageName=donation_fundraiser

Of course you can also contribute via check or money order to make your contribution. Just make it out to NEClimbs and send it here:

NEClimbs
92 Bow Lane
North Conway, NH 03860

As always, thank you for your support...


Up on one of the Mount Washington Valley's finest crags and want to know what that climb you're looking at is? Or maybe you're on your way up from Boston and want to check out the Ice Report for your upcoming weekend plans. Or more likely, you're at work just want to daydream about your next adventure. Well if you have a smart phone handy, you can get to NEClimbs from anywhere you have cell service. While it doesn't offer every single feature of the site and it's not an "app", in mobile form, it does do a whole lot and is very useful. Here is the live link to the mobile version of NEClimbs:

http://www.neclimbs.com/mobile

Check it out and if you have issues on your specific phone, please feel free to let me know.


Join us and LIKE us on Facebook. I'll try and post some interesting pix every Thursday and the latest Ice Report in the season, tho certainly not the whole Report. Here's where you can check it out:

http://www.facebook.com/NEClimbs/



Have fun and climb safe,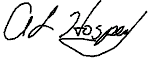 Al Hospers
The White Mountain Report
North Conway, New Hampshire
---
There are all kinds of values to be gotten out of climbing. Sometimes you can take a girlfriend up a climb and get laid for it.
Steve Wunsch