Like reading the White Mountain Report every week? Why not get it delivered to your e-mailbox every Thursday? All you have to do is subscribe. It's fast, painless, and best of all it doesn't cost you a dime!
CLICK HERE...

September 5, 2013

Hi Folks,

Based on the weather this past week, it sure seems like we are on our way towards autumn. Sure there are still some hot days, some humid days and even some rainy days yet to come, but the hints are in the air. We're coming up on more cool crisp days than the other, and it's something that everyone who is into the outdoors treasures. It's great weather for climbing, biking, hiking, canoeing/kayaking and yes, even great for sleeping. [grin] Fall is the time to send those projects that you've been holding onto, ride that century that you've been putting off, hike that 4,000 footer or grab that long mountain bike ride that you've been dreaming of. And it's probably even time to think about a new pair of winter boots or ice tools, because although we still have 2 months before the Dike comes in, it will be here before we know it!

Since the kiddo has started back to school, I'm saddled with walking the dog in the morning. [sigh] When I went out to walk him on Wednesday, I noticed some activity on The Prow on Cathedral Ledge. It looked as if someone was free-climbing Edge Of The World (5.13c). That's a pretty rare send, and certainly not something that usually gets done at a time that's before most people get their second cup of coffee! Fortunately Riley finished his business pretty quickly, so I went inside and grabbed my camera and headed over to see what was up.

I know that there is a pretty good view of that section of the cliff off Merrymeeting Lane so I went there first. I could see that there was the climber, their belayer and a person on a fixed line hanging on the Liquid Sky face, slightly below him so I figured that this must be a photo shoot. I snapped a couple of shots and then cruised over to the kiosk where I grabbed a couple more. I figured that there might be some good shots if I drove up to the top and walked out onto the slab over the Airation Buttress. They were just finishing up when I got there, but I got a couple of nice ones. It turns out that it was local photographer and climber Jim Surette doing a shoot of Tim Deroehn. Here are a couple of my shots:

EdgeOfTheWorld_02.jpg
EdgeOfTheWorld_04.jpg



It's been a wonderful ice season, but Spring is officially here folks. Thus the sun is strong so it's warm during the day, but it's cold at night. And of course that means that climbs in the full sun are crap, but anything in the shade can still be good and maybe even building a bit. Sure, Standard Route is still massive, but the ice isn't all that good IMO. I was up there today and thought the ice above the cave was punky! Climbs in the reflector oven that is the Amphitheater are a mess now and honestly in my mind it's not a smart place to be. We're entering a time when the best climbing will be up high in the Ravine. And of course the longer days make it a great time to be up there. From here on out I'm only going to be posting pictures of things I think are in climbable shape, and that's a dwindling supply.
Huntington Ravine
IN mostly
Repentance
OUT
Standard Route
climbable, but getting punky
Dracula
IN - bring your snorkle


Since I've been wrestling with a frayed rotator cuff and some hand issues this summer, I haven't been climbing quite as much as I have in the past. That's pushed me into doing more on the mountain bike and hiking this summer, neither of which is altogether a bad thing. I've been trying to get in some interesting MTB rides that have taken me into places that I wouldn't normally go. A few weeks ago I went over the ridge between Intervale and Chatham on a linkup of snowmobile trails and came back over Hurricane Mountain Road. That one took us into Mountain and Province Ponds, both very cool places. Recently I've been wanting to check out the Carter Notch area, so my buddy Phil O and I decided Wednesday would be a great day for it.

We drove up Carter Notch Road to about 1/4 mile past where the pavement and parked at one of the numerous pull-offs. This was about 1/4 mile before the Bog Brook Trail trailhead. From here we road up Carter Notch Road, past Camp Gout (an old private cabin), all the way to the apple orchard, on the left. It was quite the bit of climbing, picking up a bit over 500' in about a mile. Another mile of steep climbing, and some hike-a-bike, took us to the top of the Hall Trail and gained us another 500+ feet. The view from the picnic table, yes that's right, at the scenic overlook was spectacular. We could see the Bott Spur and all of the Mt Washington summit as clear as a bell. You could spot the actual trails, as well as the cars on the auto road! That was well worth the price of admission. From there we rode back on a couple of loops, taking a detour onto a section of the Wildcat Ridge Trail. Another couple of diversions took us on a logging road that got is a great view of Carter Dome and another that took us to an amazing beaver pond where we could see a huge lodge. At the gate, just above Camp Gout, we took another well maintained logging road that took us another 2+ miles to the east and a bit south, ending at a series of places where the culverts had been pulled out leaving some deep holes.

On the way back we decide to take the Bog Brook Trail, which we knew would bring us back close to our car. This would knock about 1.5 miles off our ride, and seemed like a kind-of good idea, at the time. Note to self - if a trail has the word "bog" in it, don't take it! While it started and ended with some nice riding, it was mostly a horrible muddy mess. On top of that it had 3, count 'em 3, river/stream crossings - one of which was substantial. If there had been any significant rain in the previous 24 hours it would have been impassable! One particularly interesting thing was that near the Carter Notch Road end of the trail we spotted 2 old fallen down houses. Why anyone would have built houses in that bog, is anyone's guess. I've got to do some reading up on that area to see if there is any info on them.

Speaking of houses in that area, we saw a couple of old cellar holes while we were in the upper section of the ride. Looking at a map on a kiosk near the main gate, there were at least half-dozen homesteads in that area, all in pretty isolated areas. It must have really been something to be living up there BITD. But then in those days there were large farms all over NH, and much of the land that we think of as being forest was in fact farmland. It was assuredly a different time...

Here's a map of our ride and a picture of the view from the Hall Trail scenic view. I'm sure that this would be an amazing XC-ski in the winter, and one to put on the list.

CarterNotch_ride.jpg
HallTrail_view.jpg


Chris Sharma has been one of the best, if not the best, sport climber in the world for quite a few years. His search for harder and harder routes are pretty much legendary. Andrew Bisharat has written an article about Chris' quest to send La Dura Dura (hard 5.15c) in Oliana, Spain. It's a great story, and one that should definitely inspire you.

http://www.prana.com/life/2013/08/29/chris-sharma-la-dura-dura/


It's back! The second annual Cathedral Craggin' Classic is coming up this September 13-15, 2013. This year the headquarters of the festival is the Glen Ellis Campground (http://www.glenelliscampground.com/), just up the road from Cathedral and Whitehorse, where all event activities — camping, slide shows, demo gear, vendor village, pig roast, and more — can happen all in one place.

Check out the AAC Craggin' Classic page for more details on the event. (http://americanalpineclub.org/p/craggin-classic##northeast)

Reserve your tickets for the weekend now at the AAC online shop. (http://shop.americanalpineclub.org/products/second-annual-cathedral-ledge-craggin-classic)

Hope to see you in North Conway this September!

Best wishes,
Sarah

Sarah Garlick
Northeast Regional Coordinator
The American Alpine Club


Hardly any bugs out there right now unless it's in the evening or deep woods - maybe both. The BugCON rating stays at a tolerable 2. Enjoy it...


If you enjoy getting the White Mountain Report and using NEClimbs.com, please take a minute to help support them. It's easy, just go ON LINE and make your donation via PayPal. You don't need a PayPal account, you can use almost any credit card. Just click the link below:

http://www.neclimbs.com/index.php?PageName=donation_fundraiser

Of course you can also contribute via check or money order to make your contribution. Just make it out to NEClimbs and send it here:

NEClimbs
92 Bow Lane
North Conway, NH 03860

As always, thank you for your support...


Up on one of the Mount Washington Valley's finest crags and want to know what that climb you're looking at is? Or maybe you're on your way up from Boston and want to check out the Ice Report for your upcoming weekend plans. Or more likely, you're at work just want to daydream about your next adventure. Well if you have a smart phone handy, you can get to NEClimbs from anywhere you have cell service. While it doesn't offer every single feature of the site and it's not an "app", in mobile form, it does do a whole lot and is very useful. Here is the live link to the mobile version of NEClimbs:

http://www.neclimbs.com/mobile

Check it out and if you have issues on your specific phone, please feel free to let me know.


Join us and LIKE us on Facebook. I'll try and post some interesting pix every Thursday and the latest Ice Report in the season, tho certainly not the whole Report. Here's where you can check it out:

http://www.facebook.com/NEClimbs/



Have fun and climb safe,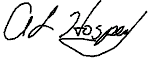 Al Hospers
The White Mountain Report
North Conway, New Hampshire
---
Every time I go out and do something, Hans panics and starts trying to beat me. He's like a dog humping your leg.
Dean Potter