Like reading the White Mountain Report every week? Why not get it delivered to your e-mailbox every Thursday? All you have to do is subscribe. It's fast, painless, and best of all it doesn't cost you a dime!
CLICK HERE...

September 26, 2013

Hi Folks,

Anyone who has known me for any length of time knows that when we're having days like we've had this week, they aren't likely to find me at home - and this has been no exception. Sure it was windy on Monday and Tuesday, but the temperature was right in that 64 degree sweet spot so I was climbing on Monday and riding the mountain bike on Tuesday. Wednesday was cloudy and cooler, so I used that day to actually do some of the dreaded "work", but today was a day of near perfection, so I was outside for a good part of the middle of the day. With a temperature hovering around 65, the air about as dry as you could ask for and the sky an absolutely incredible shade of blue it didn't matter if I had work to do or not. I was out the door.

I called Joe & Judy first thing this morning while I was out walking the dog and the plan was to meet at about 11, right after a meeting the wife and I had scheduled with an insurance agent. Not exactly one of my favorite things to do, but I couldn't get out of it. [sigh] I wanted to get on my climb Yellow Jacket, since I hadn't gotten to it yet this season, and Joe's climb to the left, Put My Foot Where. There were 2 cars at the cliff when I showed up, with one party on the Cakewalk wall and another on George's new climb, Where's Waldo? The duo on Waldo was Dave G and his pal Ed, folks I've known for a while. Dave wasn't too impressed with Waldo, as he hadn't gone up quite the actual way George had led it, and said that there still was some lose stuff up there. It probably does still need some more cleaning, but then that was to be expected.

I geared up and led Yellow Jacket. I must say that I really do like this climb. All the moves are cool and the bolts are just where you need them. Sure it's a clip-up, but IMNSHO it's a nice one. [grin] Joe pulled the rope and led it and Judy followed it. Then we all took a run on Put My Foot Where. I was pleased that I remembered all of the moves and was able to get up in reasonably good style. My shoulder has been bothering me a bit lately, but it wasn't too bad. Next we set up a TR on Chris Graham's climb Lost & Found that's left of Put My Foot. I managed the boulder move easily, but didn't like how the next move felt on the shoulder, so I just lowered off. Joe gave it a run and did very well, bypassing the straight up difficulty by going around on the right - a smart move!

I had to do and pick up my mountain bike from the bike shop where it was being worked on so we decided to call it an afternoon. FWIW Stan & Dan's, the premier place for skis in the area, is now hosting a bike sales and repair shop. From what I've seen they will be a great a addition to the Valley. If you need a repair or are thinking about getting a new bike, swing by there. They are located on 16, just north of the intersection of 16 & River Road, on the left side of the road. Recommended!


Joe, Judy and I finished the second pitch of our climb on the right side of Humphrey's. Kudos to Joe for drilling it on the lead! I had mentioned the climb before, but I'll add the description again. This one and it's sister climb to the left, The Rope, are worth doing if you have some time.

Directions:  This climb is located about 240 feet to the right of the Wiessner route in a corner above a large flake leaning on a fallen tree. Just follow the trail around the cliff band, ducking under a large fallen tree and staying about 20' below the cliff. The flake is right where the trail joins the cliff and before it goes around a buttress.

Description: Delicate lay-backing and careful foot work makes this an interesting climb. The upper crack in the dihedral requires small gear. At the second bolt look right and note the large area of rock that is a lighter color. If you look down you can see one of the flakes that came off the cliff from this area.

Pitch 1: Climb ledges to a short chimney below a large oak. Climb to a ledge above the oak and traverse to the right . Follow bolts to the crack and dihedral. Climb the dihedral to a comfortable ledge with a two bolt anchor. 80 feet (5.8)

Pitch 2: Step slightly left and follow a line of bolts on generally clean white rock. Bring a small cam (BD C4 or equivalent) for the final move to the 2-bolt anchor. 60' (5.7)

Gear: standard rack

Descent: rappel from 2-bolt anchors. 2 ropes will get you to the ground from the top of the climb.

History:  May 2013 - Joe Perez, Al Hospers, Judy Perez



It's been a wonderful ice season, but Spring is officially here folks. Thus the sun is strong so it's warm during the day, but it's cold at night. And of course that means that climbs in the full sun are crap, but anything in the shade can still be good and maybe even building a bit. Sure, Standard Route is still massive, but the ice isn't all that good IMO. I was up there today and thought the ice above the cave was punky! Climbs in the reflector oven that is the Amphitheater are a mess now and honestly in my mind it's not a smart place to be. We're entering a time when the best climbing will be up high in the Ravine. And of course the longer days make it a great time to be up there. From here on out I'm only going to be posting pictures of things I think are in climbable shape, and that's a dwindling supply.
Huntington Ravine
IN mostly
Repentance
OUT
Standard Route
climbable, but getting punky
Dracula
IN - bring your snorkle


The AAC is wrapping up its fiscal year at the end of September and they're doing a big national push with a goal of signing up or renewing 500 members. NEClimbs supports the AAC because they support the climbing community in the Northeast, give money to climbers to live their dreams, bring climbers together and lots more. Join us in supporting the AAC today with a new or renewed membership. Thanks for considering helping the AAC and supporting this big membership push. Your membership dollars are what keep them going.

In addition the AAC has their Live Your Dream Grant. All the info, including applications, can be found on the website here -

TEXT http://www.americanalpineclub.org/grants/g/17/Live-Your-Dream-Grants

They are accepting applications from climbers in the Northeast through October 1. they're looking for a diversity of projects to fund — sport climbers, ice climbers, boulderers, trad climbers, etc., — so please pass along the grant info if you know anyone who should apply.


Friday, September 27, 2013 7PM at IME - FREE!!!! Community slide show at IME - International Mountain Equipment with visiting climber Dave Nettle. FREE! Bring your friends!

Tucked away in the remote northeast corner of Canada near Greenland, Baffin Island is home to native Inuit, polar bears, dramatic scenery and some of the biggest granite walls on earth. Join Tahoe, California-based climber Dave Nettle for images, stories, and laughs from his recent trip to Auyuittuq National Park on Baffin Island with Reuben Shelton. The presentation will highlight their ascent of the spectacular 3,000 foot Scott-Hennek route on Mount Asgard and a new route they established on the sweeping southeast ridge of Mount Loki.

Dave will also share highlights from his incredible granite free-climbing career, which includes the first one-day free ascent of "All Along The Watchtower" in the Bugaboos, "The Eternal Flame" route on Nameless (Trango) Tower in Pakistan, the Russian Tower and Pik Asan in Kyrgyzstan, a new route in Greenland, and the FA of numerous Sierra backcountry classics including routes on the Incredible Hulk and Angel Wings.


The Rumney Climbing Association has teamed up with the AAC and we are bringing Reel Rock 8 to Plymouth, NH! The Reel Rock film will be shown at the Flying Monkey in Plymouth, NH on 9.27.13. Doors open at 7PM. Show at 8PM. Purchase tickets online and save a few bucks! All proceeds benefit the RCA. Children under 10 years old free with parental accompaniment. Come at 7 PM to chat with vendors and grab something to eat. See you there!

Flying Monkey Movie House & Performance Center, 39 Main Street, Plymouth, New Hampshire 03264

http://www.missiontix.com/events/product/19320/reel-rock-8-film-premiere
http://www.climbrumney.com/upcoming-events/


Still the occasional mosquito or blackfly, so I'm sticking with BugCON 1.


If you enjoy getting the White Mountain Report and using NEClimbs.com, please take a minute to help support them. It's easy, just go ON LINE and make your donation via PayPal. You don't need a PayPal account, you can use almost any credit card. Just click the link below:

http://www.neclimbs.com/index.php?PageName=donation_fundraiser

Of course you can also contribute via check or money order to make your contribution. Just make it out to NEClimbs and send it here:

NEClimbs
92 Bow Lane
North Conway, NH 03860

As always, thank you for your support...


Up on one of the Mount Washington Valley's finest crags and want to know what that climb you're looking at is? Or maybe you're on your way up from Boston and want to check out the Ice Report for your upcoming weekend plans. Or more likely, you're at work just want to daydream about your next adventure. Well if you have a smart phone handy, you can get to NEClimbs from anywhere you have cell service. While it doesn't offer every single feature of the site and it's not an "app", in mobile form, it does do a whole lot and is very useful. Here is the live link to the mobile version of NEClimbs:

http://www.neclimbs.com/mobile

Check it out and if you have issues on your specific phone, please feel free to let me know.


Join us and LIKE us on Facebook. I'll try and post some interesting pix every Thursday and the latest Ice Report in the season, tho certainly not the whole Report. Here's where you can check it out:

http://www.facebook.com/NEClimbs/



Have fun and climb safe,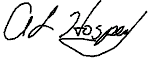 Al Hospers
The White Mountain Report
North Conway, New Hampshire
---
Winter alpinism is hard enough without the added dilemma of free-climbing ethics.
Barry Blanchard