Like reading the White Mountain Report every week? Why not get it delivered to your e-mailbox every Thursday? All you have to do is subscribe. It's fast, painless, and best of all it doesn't cost you a dime!
CLICK HERE...

November 7, 2013

Hi Folks,

I hate to admit it, but even for me some weeks are just slower than others. [LOL] This week I don't have any big ice-related news to report or especially entertaining adventures. I've just been riding my bike as much as possible and working out trying to get into shape for ice season. For me at least, climbing ice and getting around in the winter requires more stamina than rock climbing and summer hiking. Thus adding a bit to my fitness baseline will really help, especially for someone as close to over-the-hill as me.

I am planning on attending the Eastern Snow and Avalanche Workshop which is taking place this Saturday. I've been posting information about it on NEClimbs and in this newsletter over the past several months. I think it's incumbent on all of us that spend time in the mountains in the winter to know as much as we can about the conditions. I believe that it's getting pretty close to full, so if you'r interested I urge you to sign up right now. I hope to see you there. Below is the latest info I received from head Ranger Chris Joosen on Thursday:

=============================================

Looking forward to seeing all of you this weekend.  Really a great line up and evening for this Saturday's ESAW 2013.  Any last minute questions let me know and I'll do what I can to respond if I don't get shelled.

  - Bring a mug if you wish to keep the Frontside coffee hot.
  - This is last year on metal chairs I promise-I'll explain about 2014 on
  Saturday, but bring a cushion for your backside if you have trouble with
  metal folding chairs.
  - Some folks have found paper and pen handy for certain talks of
  interest.
  - We'll start right on time so please give yourself enough time to get
  through check in.  We'll have about 140 people so it may take a hair longer
  to get through the line than last year.  We'll have it stream lined with
  multiple people checking you in to help it go quickly.
  - Remember, If you are a member or worker in the list below bring along
  your membership information and get a $10 IME Gift certificate at
  registration.  As I mentioned before make it easy for our volunteers at the
  check in desk and bring something that easily passes the straight face
  test, a membership card, a current organizational publication with your
  name and address on it, etc.


American Alpine Club
National Ski Patrol
Professional Ski Patrollers of America
American Avalanche Association
Canadian Avalanche Association
Mount Washington Observatory
Have current American Mountain Guides Association Certification
Have taken or instructed an Avalanche course with AIARE certification in
the past 24 months

  - For those interested in hanging around on Sunday for some more
  avalanche related education and topics, AIARE is offering an Instructors
  Refreshers Course just a 100 meters from IME.  They are offering it to ESAW
  attendees whether you're an instructor or not.  The cost is $100.  If
  interested check out this link:

http://aiare.info/course_detail.php?recid=1557


Go to http://www.esaw.org/category/latest/
for Saturday's schedule.

And sign up here -

http://www.esaw.org/



It's been a wonderful ice season, but Spring is officially here folks. Thus the sun is strong so it's warm during the day, but it's cold at night. And of course that means that climbs in the full sun are crap, but anything in the shade can still be good and maybe even building a bit. Sure, Standard Route is still massive, but the ice isn't all that good IMO. I was up there today and thought the ice above the cave was punky! Climbs in the reflector oven that is the Amphitheater are a mess now and honestly in my mind it's not a smart place to be. We're entering a time when the best climbing will be up high in the Ravine. And of course the longer days make it a great time to be up there. From here on out I'm only going to be posting pictures of things I think are in climbable shape, and that's a dwindling supply.
Huntington Ravine
IN mostly
Repentance
OUT
Standard Route
climbable, but getting punky
Dracula
IN - bring your snorkle


If you enjoy getting the White Mountain Report and using NEClimbs.com, please take a minute to help support them. It's easy, just go ON LINE and make your donation via PayPal. You don't need a PayPal account, you can use almost any credit card. Just click the link below:

http://www.neclimbs.com/index.php?PageName=donation_fundraiser

Of course you can also contribute via check or money order to make your contribution. Just make it out to NEClimbs and send it here:

NEClimbs
92 Bow Lane
North Conway, NH 03860

As always, thank you for your support...


Up on one of the Mount Washington Valley's finest crags and want to know what that climb you're looking at is? Or maybe you're on your way up from Boston and want to check out the Ice Report for your upcoming weekend plans. Or more likely, you're at work just want to daydream about your next adventure. Well if you have a smart phone handy, you can get to NEClimbs from anywhere you have cell service. While it doesn't offer every single feature of the site and it's not an "app", in mobile form, it does do a whole lot and is very useful. Here is the live link to the mobile version of NEClimbs:

http://www.neclimbs.com/mobile

Check it out and if you have issues on your specific phone, please feel free to let me know.


Join us and LIKE us on Facebook. I'll try and post some interesting pix every Thursday and the latest Ice Report in the season, tho certainly not the whole Report. Here's where you can check it out:

http://www.facebook.com/NEClimbs/



Have fun and climb safe,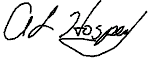 Al Hospers
The White Mountain Report
North Conway, New Hampshire
---
The best part is getting to the top 'cause the pain's all over.
Dan Osman