Like reading the White Mountain Report every week? Why not get it delivered to your e-mailbox every Thursday? All you have to do is subscribe. It's fast, painless, and best of all it doesn't cost you a dime!
CLICK HERE...

November 28, 2013

Hi Folks,

So I snuck away from the kitchen before dinner, and I think that the first order of business is to wish everyone a very Happy Thanksgiving. I hope that all of you are enjoying yourselves with your family and good friends. This is the time of the year when I get to savor all the sights and smells that make this holiday such a very special one. I hope that each of you are able to do the same.

We've been through a real roller coaster of weather up here this week. Snow, rain, cold, rinse, repeat! The real clincher was that between Tuesday midnight and Wednesday midnight we got over 2 inches of rain with the temperature in the Valley peaking at a tad over 50. Needless to say the snow turned to glop, what ice there was melted off and then it got chilly! And that's left everything with a crust and verneer of ice. The good thing is that the infusion of water will definitely help the ice reform now that things are getting cold again.

This week I've drug out all my ice gear and have been going through it in-between the various things that have been going on this week. (Did I mention that my hot water heater blew up on Saturday morning and that it took 'till Wednesday afternoon to get it replaced? ;-() ) Anyway, between that and getting ready for the holiday, I realized that the ice screws and crampons needed sharpening, I needed a new ice climbing harness and I was probably going to need a new set of picks for my 12 year old Ergo's. The latter might be a bit of an issue, since the picks for the new Ergo's don't fit the old ones! [sigh] But, better to find out now, than in a month, right?

This has of course made me think about stocking stuffer Xmas presents for your favorite ice climber. Nothing that's ridiculously expensive, stuff that's under $100. I came up with a new pick, a couple of screamers, spare replacement crampon front points, a new ice screw, or a crampon bag. And for the ice climber who has everything perhaps the new Petzl Lim'Ice ice screw sharpener or the Black Diamond One Shot V-thread tool. I can say that I'd be happy to find any of this stuff in my stocking this Xmas.

Along these lines, I've been thinking about ice climbing and ice gear in general and I found a few links and articles that you may find interesting:

1) Gear Doesn't Last Forever - an article on the BD site about why stuff like ice axe picks, cams and the like need to be replaced regularly.

http://blackdiamondequipment.com/en/qc-lab-gear-doesnt-last-forever-part-i--ice-picks.html

2) How Strong Is Ice Protection: the results of some tests done on the strength of ice screws and V-threads.

http://www.petzl.com/en/outdoor/news/products-news-0/2009/02/12/ice-screws-and-threads-resistance-tests

3) Risk: The Anatomy of Chance and Uncertainty: a great TED talk abut making choices and decisions "in the face of uncertainty." This is very relevant for climbers, and in particular for alpinists.

http://tedxtalks.ted.com/video/Risk-The-Anatomy-of-Chance-and;search:canmore



I am absolutely nuts with stuff going on, so this is short... Check out the GIF of Diagonal coming down. it's 42 degrees and rising here in the Valley at 1pm and it was 35 in the Notch when I took pictures. Predictions are for upper 40's!!!! Anything in the sun is VERY problematic right now. Maybe with the exception of Penguin, Standard and Dracula, but be aware of the top curtains on Standard! There is shaded stuff on Willard, like Hitchcock & the Cleft which will likely be fine. But be sure to protect well.
Huntington Ravine
options, but beware snow
Repentance
NO
Standard Route
IN be aware folks!
Dracula
IN - bring your snorkle


I want to send my personal thanks to each of the 31 generous folks who have already donated to this year's fundraiser. I have posted their names on the NEClimbs Donations page. Hopefully you are one of them.

Last week I added a couple of incentives to the pot to give you a reason to contribute to the Annual Fundraiser. I have a brand-new sealed copy of Jerry Handren's North Conway Rock Climbs AND as an extra added incentive I will throw in a copy of Rockfax Cathedral and Whitehorse Ledges, Jerry's first guide to the Mount Washington Valley. All you have to do is to make a contribution of $20 or more to the current fundraiser and you will be entered into the raffle.

fundraiserBooks.jpg

The White Mountain Report has been published continually since 1998. That's 15 years folks! Almost all of these Reports are archived on NEClimbs.com as far back as September of 1999! The site started up in 2003 and has come a long way in that time. The Forum is very popular and the Route Guide section is used all the time. FWIW currently we're averaging over 2,200 unique visits a day and over 1.1 million monthly "hits".

PLEASE, you are reading this, so make a small $20 annual donation to help keep things moving along. $20 is minimal enough to have little or no impact on your personal finances and is nothing considering what you get out of it. You can donate ON LINE via PayPal. It's easy & painless and you can use pretty much any credit card. Simply click the link below and make a contribution.

http://www.neclimbs.com/index.php?PageName=donation_fundraiser

Of course you can always contribute via check or money order for $20 to make your contribution. Just make it out to NEClimbs and send it here:

NEClimbs
92 Bow Lane
North Conway, NH 03860

The expenses in money and time for the running of the site and putting out The White Mountain Report go on. Hopefully you will find it useful enough to make a contribution. PLEASE REMEMBER, it's your contribution that makes this newsletter and the NEClimbs web site possible.

Thank you once again for your support...


Join the American Alpine Club and International Mountain Equipment for a showing of the REEL ROCK 8 film tour on Saturday evening, December 7 at 7:00 PM at IME in downtown North Conway, NH. Tickets are $10 at the door.


Up on one of the Mount Washington Valley's finest crags and want to know what that climb you're looking at is? Or maybe you're on your way up from Boston and want to check out the Ice Report for your upcoming weekend plans. Or more likely, you're at work just want to daydream about your next adventure. Well if you have a smart phone handy, you can get to NEClimbs from anywhere you have cell service. While it doesn't offer every single feature of the site and it's not an "app", in mobile form, it does do a whole lot and is very useful. Here is the live link to the mobile version of NEClimbs:

http://www.neclimbs.com/mobile

Check it out and if you have issues on your specific phone, please feel free to let me know.


Join us and LIKE us on Facebook. I'll try and post some interesting pix every Thursday and the latest Ice Report in the season, tho certainly not the whole Report. Here's where you can check it out:

http://www.facebook.com/NEClimbs/



Have fun and climb safe,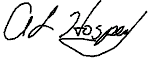 Al Hospers
The White Mountain Report
North Conway, New Hampshire
---
If you can bang a pin in with your ice axe without anyone yelling at you and you packed the whiskey 'cause it is the only thing that won't freeze, you're probably alpine climbing.
Christian