Like reading the White Mountain Report every week? Why not get it delivered to your e-mailbox every Thursday? All you have to do is subscribe. It's fast, painless, and best of all it doesn't cost you a dime!
CLICK HERE...

January 16, 2014

Hi Folks,

I pulled up at my viewing location for the Frankenstein Amphitheater and hopped out of the van. It had gone from a light rain in the Valley, to huge wet snowflakes the further I drove up into Crawford Notch, and what a wonderful sight it was, something other than rain coming out of the sky! [grin] The remaining snow in the driveway into the Dry River campground was really packed down, so it was easy to walk back past the chain, to where I normally take my pictures. As I was standing there I looked around and it was a really beautiful site. There was not a breath of wind and the snowflakes were so big that you could see each of them floating from the sky as as individuals. If I looked carefully I could look through the ones in my near field of vision, to the individual ones further and further out. Looking straight up I could see the individual flakes for a very long way, until the individuals blended into the grey of the clouds. It was like something from a 3-D high definition movie. I've never seen anything quite like it - a very special moment..

Of course this was very unlike how things have been for the past week. As you know we had a very horrible ice storm on Saturday, making traveling an absolute mess. Then there was more warm temps and another day of rain, followed by more warm temps. In fact for the past week it has been unseasonably warm. Of course this hasn't stopped people from going out ice climbing, and for some it's simply upped the ante!

As I mentioned in last week's report, there had been a number of places where ice had formed that was highly unusual. Places like the Echo Roof and Children's Crusade area of Whitehorse had ice, as did The Myth. Cathedral also had some interesting things form on the Barber Wall as well as the Thin Air and Mordor walls. Of course this got the younger crowd all hot and bothered, leading to some very interesting ascents with Peter Doucette and Bayard Russell leading the way. There is a great picture on the NEClimbs.com home page of Sam Bendroth following P 1 of the Myth. Check it out if you get a minute!

As always that kind of thing is caused by a warm spell with rain, followed by cold and cloudy conditions. Unfortunately, those couple of days were immediately followed by more warm temps and rain, so all the cool stuff is gone now. That said, if things get cold again as they are predicted, some of these and other lines may come back in. All we need now is more cold - it's the name of the game.

I know everyone is anxiously awaiting the Report about how things are looking, so here goes. It was 34 when I left the house to drive up into the Notch this morning, and I really expected to find true devastation. Amazingly, even here in the Valley, things aren't quite as bad as they could be. Sure lots of things are hurting, but there still is surprising ice in many places. The good thing is that it hasn't been all that sunny, and the temps at night have been at or below freezing. So in many ways it's like spring conditions and in places the ice has actually built somewhat. However, as after any thaw like this, you've got to be very careful. The ice is undermined in many places, and often there is stuff above you that us unattached and may come down at any time. I probably wouldn't walk along under cathedral right now - helmet or no!

It was really hard to see the climbs clearly because of the snow, and the pictures are really pretty poor. The Frankenstein Amphitheater took a big hit and I would really stay away from there for the time being. The Trestle Slab looks OK and Walk In The Forest looks as if the left corner is probably OK as well. I can't tell for sure but I'm pretty confident that Lost In The Forest is probably fine. I could barely make out Waterfall, but I'll bet it's pretty poor right now. Standard Route looks a lot better than I expected, tho there are some holes in the middle. I couldn't see Penguin, but it was climbed on Tuesday and I'll bet it's OK as well. Dropline looks pretty bad, but Machine might even be better that it was. Dracula still looks good, tho it's gotta be running water. Speaking of water, as I was standing at the Dry River taking pictures, the sound of the river was very loud. Just something to thing about...

I couldn't see anything of Willie's, but it's got to be OK. the south side of Mt Willard, on the other hand, looked terrible. All the climbs there took a big hit, and it doesn't look as if there is any ice left on Cinema Gully! There was a lot of fog in Hitchcock and I couldn't see into there, but I'll bet that the upper part is still OK, tho Im sure water is pouring in the lower section. Monkey Wrench still looks fine, as do the slabs to the right. I couldn't see anything of the upper tier, so your guess is as good as mine. Unfortunately Snot Rocket looks nothing like when I did it last Thursday, but Elephant Head still has a lot of ice in it and probably is climbable. Needless to say, both of the cascades at the top of the Notch are pouring water!

Still, all we need is for the temps to drop for a couple of days and nights and we'll be in good shape again. The good thing is that looks to be happening starting Friday Saturday night, so let's all keep our fingers crossed.

blackPudding.jpg
RepentanceRemission.jpg
FrankensteinAmphitheater.jpg
goofers.jpg
CleftSlab.jpg
LHMonkeyWrench.jpg
SnotRocket.jpg
Unicorn.jpg



It's been a wonderful ice season, but Spring is officially here folks. Thus the sun is strong so it's warm during the day, but it's cold at night. And of course that means that climbs in the full sun are crap, but anything in the shade can still be good and maybe even building a bit. Sure, Standard Route is still massive, but the ice isn't all that good IMO. I was up there today and thought the ice above the cave was punky! Climbs in the reflector oven that is the Amphitheater are a mess now and honestly in my mind it's not a smart place to be. We're entering a time when the best climbing will be up high in the Ravine. And of course the longer days make it a great time to be up there. From here on out I'm only going to be posting pictures of things I think are in climbable shape, and that's a dwindling supply.
Huntington Ravine
IN mostly
Repentance
OUT
Standard Route
climbable, but getting punky
Dracula
IN - bring your snorkle


Last Friday a Wolfboro man was climbing hear the top of Shoestring Gully around noon on Friday when he fell approximately 100'. Amazingly he did not go all the way to the bottom and survived with bad contusions on his face and a shattered wrist. A climber higher on the route continued to the top and was able to get cell service to 911. The local Mountain Rescue Service, along with 5 Fish and Game officers, got him out, with a litter carry over the dam over the stream! They reached the road and waiting ambulance around 5:230 pm. Great Job Guys!!! The climber, James Nupp - 64, was taken to Memorial Hospital and should be OK, and in spite of a fairly lengthy rehab, plans to climb again. Good for him! He had also lost one of his ice tools in the fall, but that was recovered in a day or two.


In spite of the week thawing, there is a surprising amount of decent ice out there to climb. Needless to say, after the warm temps and rain, all ice should be considered suspect and carefully evaluated, but there is ice to climb in most if not all places plus, if the weather predictions of cooler temps are correct, later this weekend we should be in pretty good shape once again.

A full set of pix are on the site and Facebook page.


Ever been thwarted by thin or discontinuous ice? Learn how use your axes and crampons on rock to open up the possibilities of what you can climb. Outdoor Research is presenting three mixed-climbing clinics, one on Friday, Saturday, and Sunday. Learn the trick of the trade from some of the best!

Check out the blog for more: http://www.mwv-icefest.com/blog/


Up on one of the Mount Washington Valley's finest crags and want to know what that climb you're looking at is? Or maybe you're on your way up from Boston and want to check out the Ice Report for your upcoming weekend plans. Or more likely, you're at work just want to daydream about your next adventure. Well if you have a smart phone handy, you can get to NEClimbs from anywhere you have cell service. While it doesn't offer every single feature of the site and it's not an "app", in mobile form, it does do a whole lot and is very useful. Here is the live link to the mobile version of NEClimbs:

http://www.neclimbs.com/mobile

Check it out and if you have issues on your specific phone, please feel free to let me know.


Join us and LIKE us on Facebook. I'll try and post some interesting pix every Thursday and the latest Ice Report in the season, tho certainly not the whole Report. Here's where you can check it out:

http://www.facebook.com/NEClimbs/



Have fun and climb safe,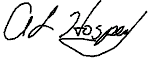 Al Hospers
The White Mountain Report
North Conway, New Hampshire
---
I was damn glad I was with George. He was solid. I told him of my confidence, and he replied that he felt the same way. I might be lousy on 5.10, but he reckoned I had a high survival potential.
Chris Jones